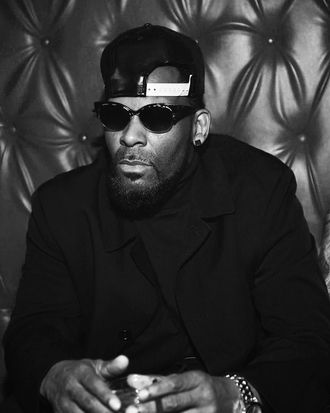 R. Kelly.
Photo: Prince Williams/WireImage
Disgraced R&B singer R. Kelly is being sued for sexual battery, false imprisonment, and failure to disclose an STD, TMZ reports.
The plaintiff is a woman named Faith Rodgers, who claims she met Kelly in March 2017 after one of his performances in San Antonio. At the time, Rodgers was just 19 years old.
Just a few months after meeting, Kelly reportedly flew Rodgers to New York City for a concert, after which he "bombarded" her hotel room and initiated "unwanted sexual contact." For the next few months, Kelly allegedly submitted Rodgers to mental, emotional, and physical abuse; locked her up in guarded rooms when her sexual performance did not satisfy him; and gave her herpes.
Over the past 25 years, Kelly has been accused of everything from child pornography to running a sex cult. While the #MeToo movement has toppled many powerful men who abused their power for decades, Kelly has not yet been one of them.