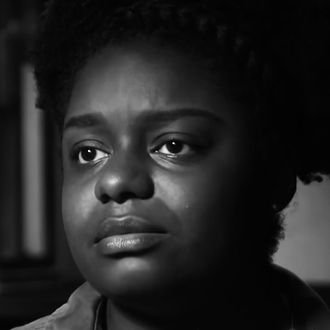 Hope Cheston.
Photo: Youtube/NBC News
A rape survivor was awarded a historic $1 billion settlement earlier this week, the New York Times reports.
Twenty-year-old Hope Cheston was just 14 years old when an armed security guard raped her outside of a friend's birthday party in Jonesboro, Georgia. Her rapist, 28-year-old Brandon Lamar Zachary, is currently serving a 20-year prison sentence for statutory rape. In 2015, Cheston's mother also filed a civil lawsuit against Crime Prevention Agency, the security company that employed him at the time. Three years later, they were found liable for negligence.
The Times points out that there's a strong likelihood that she won't see the full settlement since the company isn't worth that much money, but it was still an important symbolic victory.
"For the longest, I just thought it was swept under the rug and that it no longer mattered and that it just is what it is," Cheston told NBC affiliate 11alive. "But come to find out that 12 strangers feel like what I went through and my story and how I feel — after six years — is worth a billion dollars? That is life-changing, history-making. Just beautiful news to know."