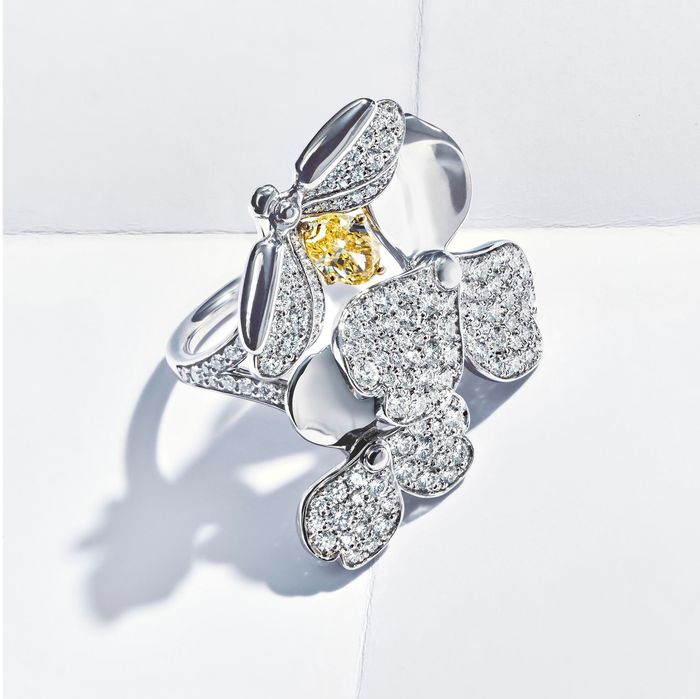 Photo: T|Tiffany & Co. Studio/Grant Cornett
Tiffany's new artistic director, Reed Krakoff, is something of a millennial whisperer. In the early 2000s, he turned around Coach from a sleepy leatherwear brand into an accessory clout-haven. Now, several years after he stepped away from Coach and his own brand, he's bringing his touch to Tiffany & Co.
Krakoff already showed his playful side with his home-décor collection for Tiffany's Everyday Objects. His first jewelry collection, Paper Flowers, was revealed today.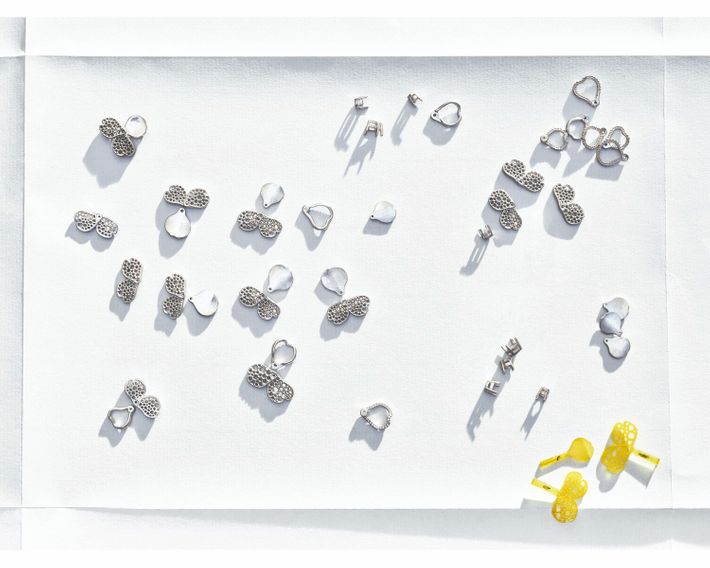 The collection combines tiny abstract pieces of diamonds, blue tanzanite, and yellow diamonds to create petals. The large bib contains 68 carats of round and pear-shaped diamonds. According to a press release, the collection is inspired by the idea of petals cut from paper and pinned together. The result is a slightly eccentric collection of sparkling jewels — a feat.
Because it's Tiffany, the collection is priced between $2,500 to $790,000 and is available online and at select Tiffany stores. See the collection below.