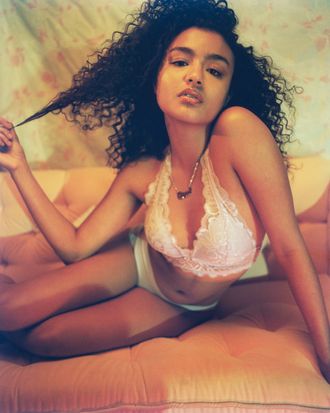 When it comes to music, fashion, and beauty, Rihanna consistently gives us exactly what we want — and what we didn't even know we needed. On Friday, she finally launched Savage X Fenty, an affordable lingerie line in partnership with TechStyle Fashion Group that celebrates all shapes, sizes, and kinks.
"It was important to me to push the boundaries, but also create a line that women can see themselves in," Rihanna says in a press release. "I want to make people look and feel good, and have fun playing around with different styles."
Savage X Fenty includes a whopping 90 styles in 36 sizes, ranging from 32A–44DD in bras, and XS–3X in undies and sleepwear. After being unable to find the right color nude underwear to wear under her "naked dress" in 2014, Rihanna wanted to offer her own full range of nudes — plus colors like "Pink AF" and a melodramatic purple.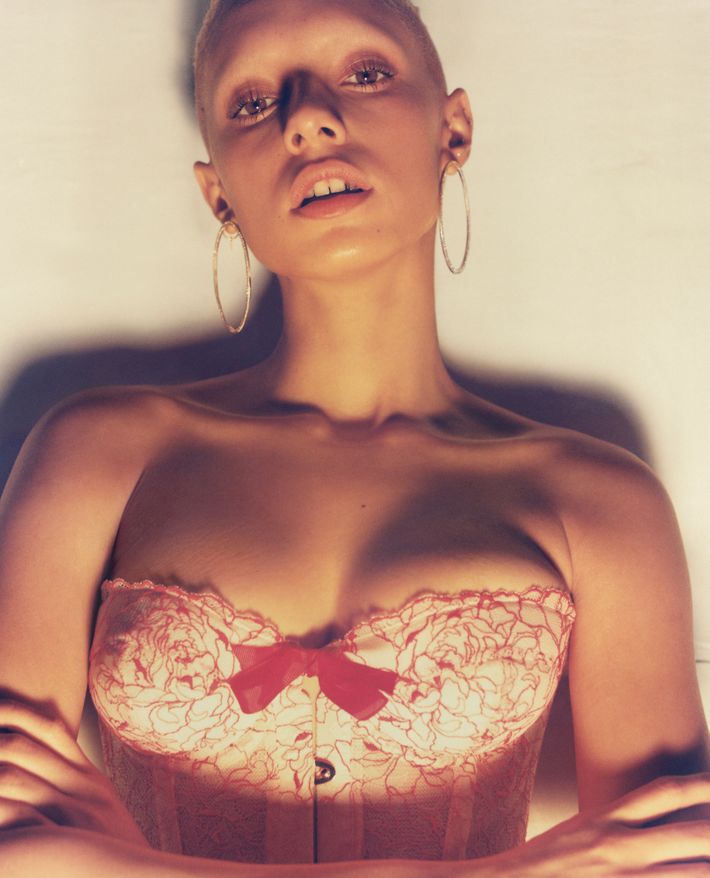 The line is divided into four categories: On the Reg (T-shirt bras), U Cute (lacy details), Damn (corsets, bodysuits), and Black Widow (crotchless panties).
"There are really no rules with lingerie," explains Rihanna. "Cute and edgy can live in the same collection. The line dares you to try something new while completely remaining authentic to yourself."
There are also some 50 Shades of Fenty-esque pieces like feather-trimmed handcuffs, satin restraints, eye masks, and garter belts. Savage X Fenty literally has everything your heart — or someone else's heart — could ever desire.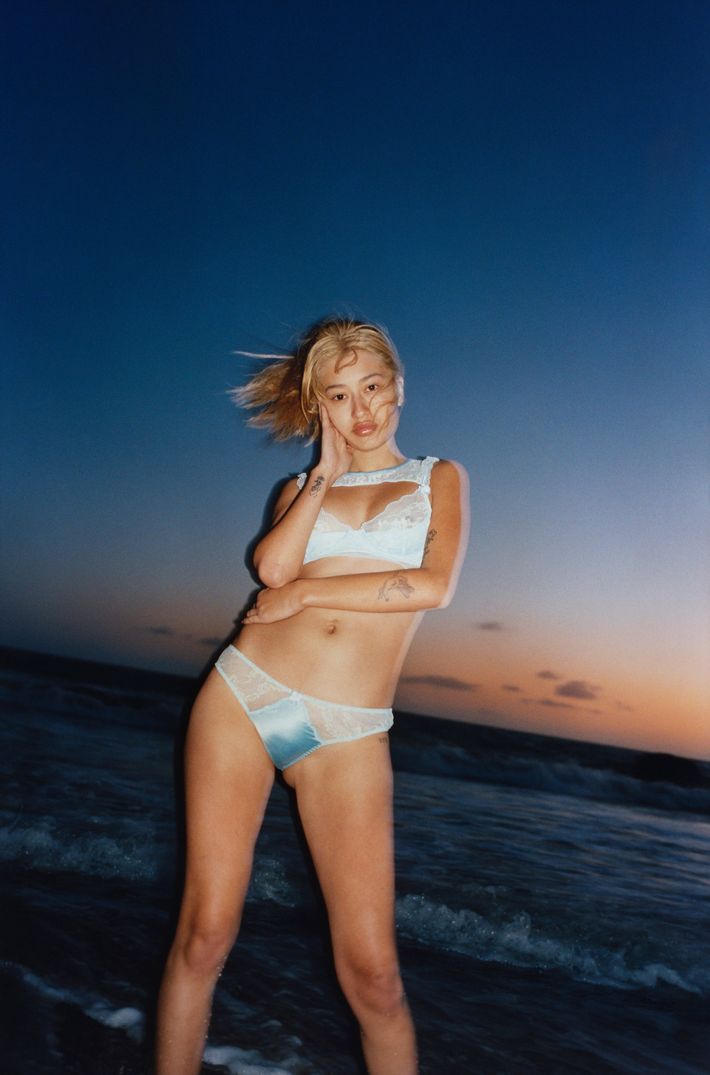 When it comes to her favorite products, though, Rihanna is much more practical. "I'm obsessed with the T-shirt bra," she said. "The fit is amazing and it's so light. Almost like you aren't wearing anything at all." She also loves the embroidered body suit. "It hugs your curves and lifts in all the right places. You look at it and think: Yeah, my man is going to love this."
Savage X Fenty is not about pleasing men, though. "Savage is really about taking complete ownership of how you feel and the choices you make," Rihanna told Vogue in her June cover story interview. "As women, we're looked at as the needy ones, the naggy ones, the ones who are going to be heartbroken in a relationship. Savage is just the reverse. And you know, guys don't like getting the cards flipped on them — ever."