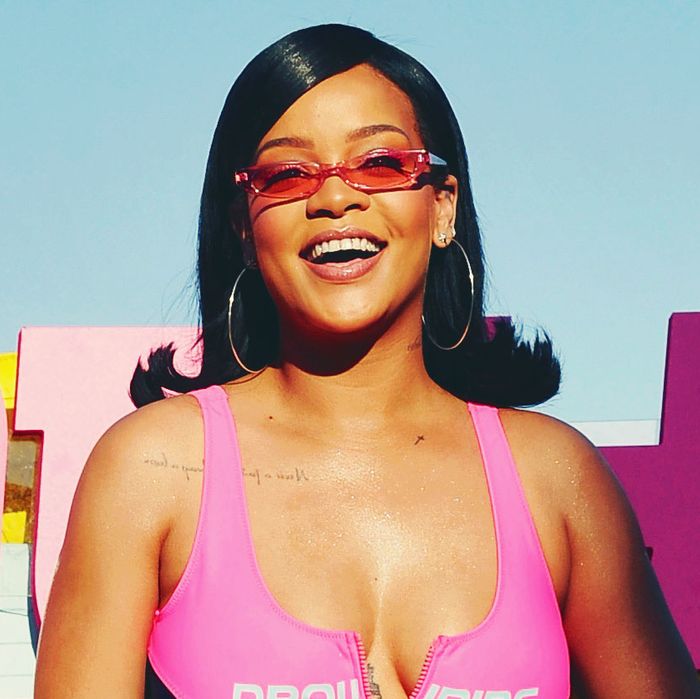 Rihanna.
Photo: John Sciulli/Getty Images for PUMA
A highly anticipated Fenty Beauty drop is coming. Following her Vogue cover, Rihanna starred a vlog of her doing her makeup using a magenta and orange Fenty eye shimmer palette. If you wondered "where is that palette" and promptly searched Sephora.com for it, you're not alone. It wasn't available to the public then, but will be May 21.
Rihanna announced yesterday that the palette is part of the new Beach Please summer collection from Fenty Beauty. It includes new, limited-edition Lip Luminizers and Eye Shimmers in various bright metallic shades including lavender and baby blue. The eye shadows would also make great highlighters. The collection is Rihanna's way of saying, go ahead, wear makeup at the beach. And wear mint green lip gloss.