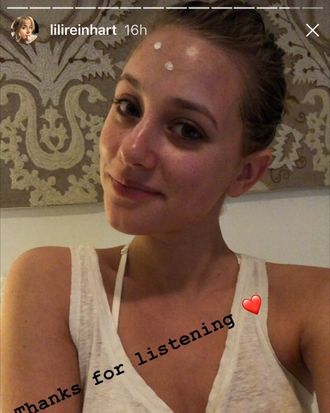 Photo: lilireinhart/Instagram
Riverdale's Lili Reinhart once, in good jest, shared a selfie of her with acne cream dotted on her face along with a caption that listed cystic acne, along with her zodiac sign, in her fictional Tinder profile. On her Instagram Stories Monday night, the actress shared how her acne often makes her feel with her message typed out for her followers.
The first card read, "Adult acne story time," describing her current cystic breakout on her forehead after being at a photo shoot all day with several people staring at her face. "All I could think about when I was in front of the camera were the pimples on my forehead," she wrote.
She shared a feeling that nearly everyone with bad acne can relate to, even if they're not appearing onscreen. "These breakouts shatter my confidence every time they appear," she wrote. "I'm not sure if or when I'll ever be able to accept my skin as it is. It's problematic. It scars easily. It's painful."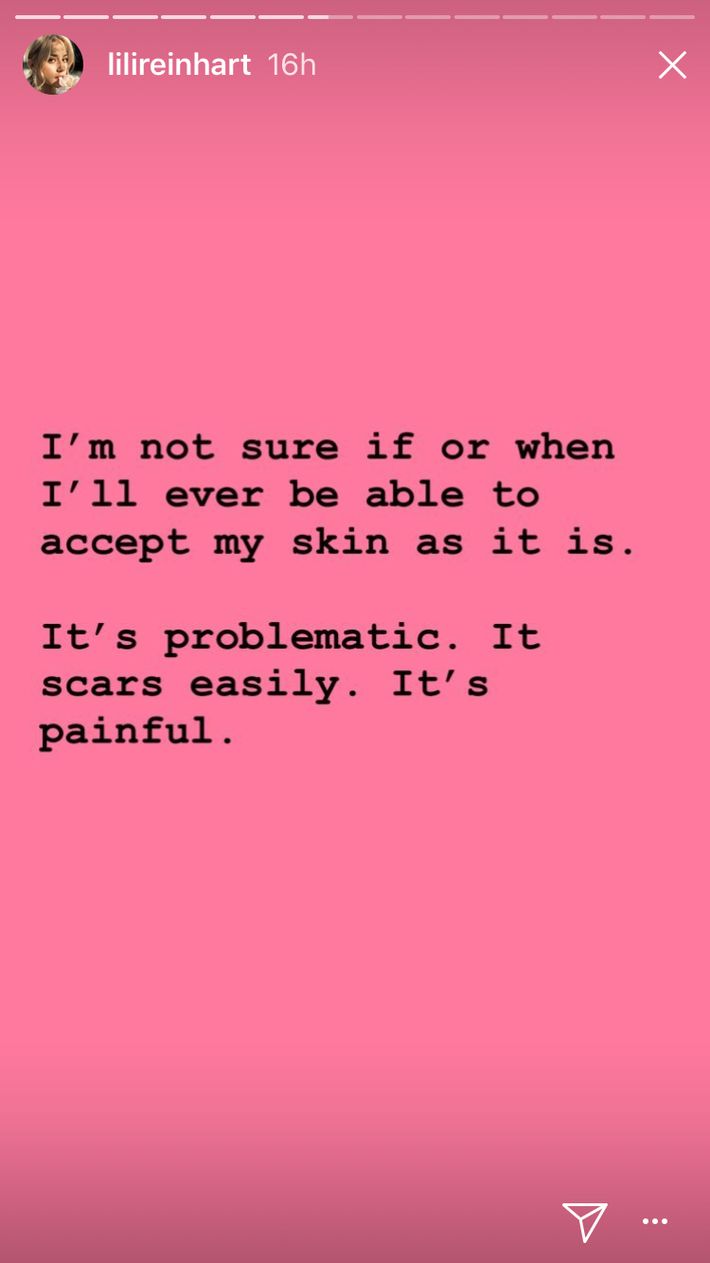 She admitted she obsesses over her skin to the point of paranoia, and previously told Seventeen that it caused her to have "slight body dysmorphia" and she avoided mirrors for months.
But, as her "Tinder" selfie might have suggested, she's trying not to let her acne, which she's had since she was 12, define her, and she wants to help people feel okay about their skin. She encouraged her followers to use the hashtag #breakoutbuddy and talk about their struggles.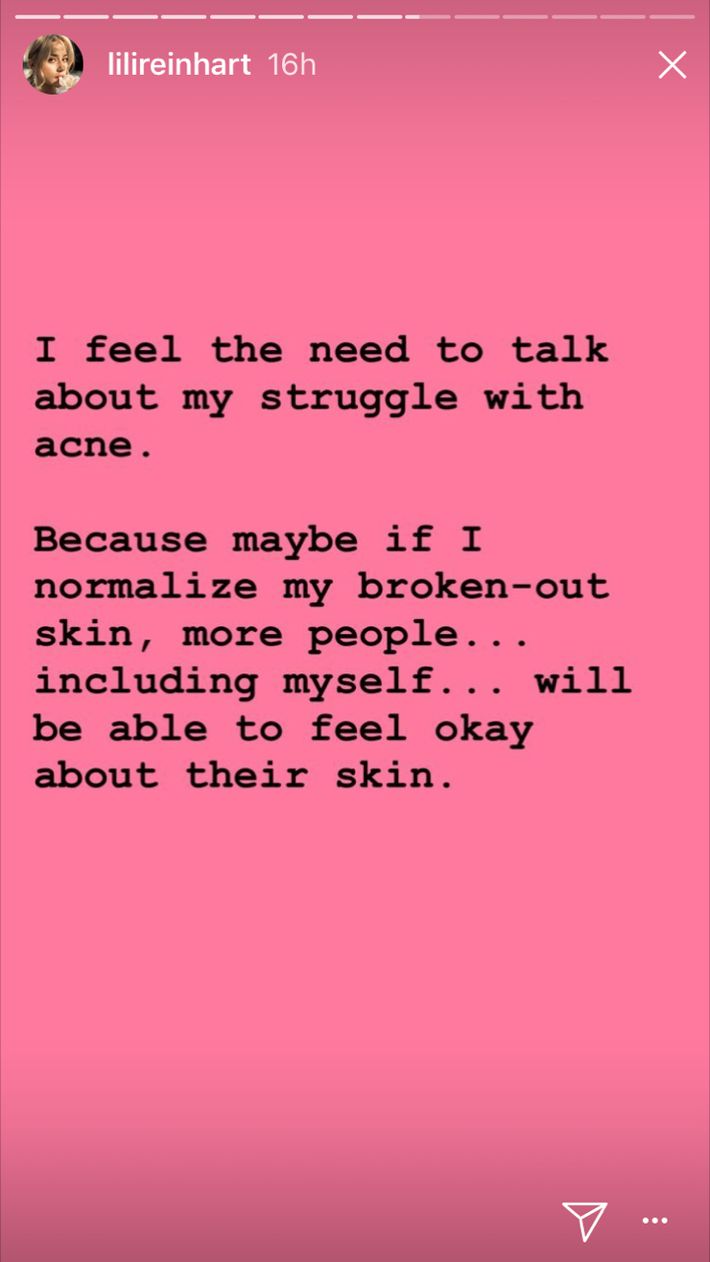 So far, the hashtag has 483 posts including one that said, "After seeing @LiliReinhart story I have gained so much confidence!!" The zit-positive movement is here.