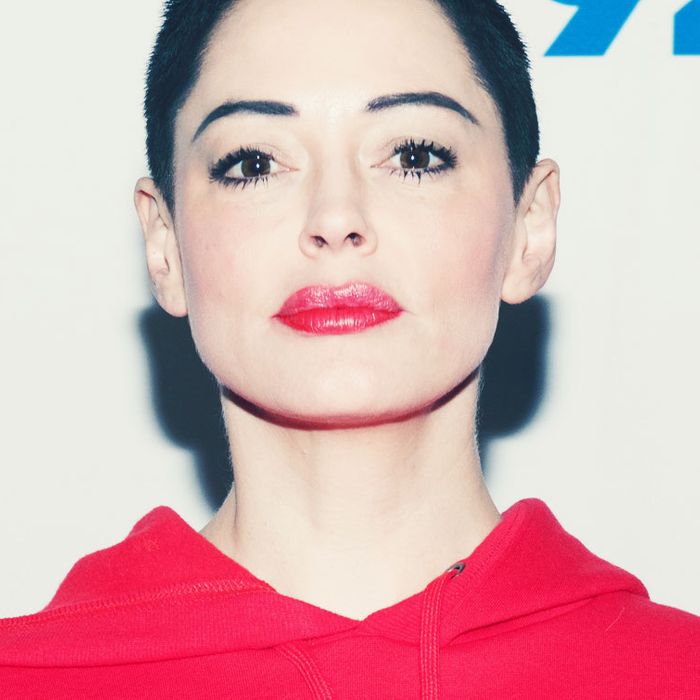 Rose McGowan.
Photo: NOAM GALAI/Getty Images
As Harvey Weinstein surrenders to New York authorities, one of his first and most ardent accusers is still in shock that he's facing justice at all.
"I still have very guarded hopes," actress Rose McGowan told the Associated Press. "The justice system has been something very elusive. I hope in this case it works. Because it's all true. None of this was consensual."
According to AP, Weinstein turned himself in to face charges brought forth by one of his many accusers, Lucia Evans. It's the first criminal case Weinstein is facing after the bombshell report released in October, alleging that he had sexually harassed and assaulted multiple women over decades.
McGowan said she plans to be in the courtroom when Weinstein goes to trial and hopes that it will be a "healing" experience for someone who has been Weinstein's "nemesis for 20 years." McGowan was one of Weinstein's first accusers, and said that he raped her 20 years ago at Sundance Film Festival. Weinstein has said through lawyers that he never had nonconsensual sex with anybody.
"If I'm allowed to, I will attend [the trial], and hopefully that will heal a lot of the trauma whenever I see his face or hear his name or whenever I have to read or hear that he says it was consensual," McGowan said. "Something has to heal it, but I am somewhat resigned to the fact that he'll be in my obituary and we'll kind of be tied together until he dies or I die."
McGowan also wrote on Instagram last night that we are "one step closer to justice" following Weinstein's impending arrest.