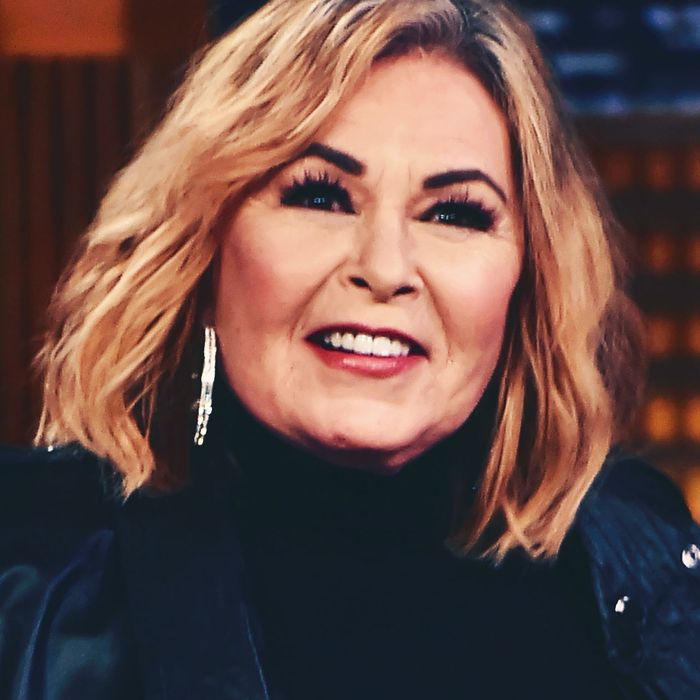 Roseanne Barr.
Photo: Theo Wargo/Getty Images for NBC
Roseanne Barr took to Twitter on Thursday evening to announce that she "begged" ABC execs to keep her show on the air after the network canceled it — which was, clearly, not enough.
On May 29, ABC president Channing Dungey announced that the network was taking Roseanne off the air, following the sitcom star's decision to tweet a racist comment about Valerie Jarrett earlier that day. In response to the tweet that called the former Obama administration adviser a product of the Muslim Brotherhood and Planet of the Apes, Dungey announced in a statement, "Roseanne's Twitter statement is abhorrent, repugnant and inconsistent with our values, and we have decided to cancel her show."
According to Barr's latest tweets, the disgraced sitcom star offered to do "anything" for ABC after her show was canceled, which cost approximately 200 people their jobs.
"I begged Ben Sherwood at ABC 2 let me apologize & make amends. I begged them not to cancel the show," Barr tweeted on Thursday night. "I told them I was willing to do anything & asked 4 help in making things right. I'd worked doing publicity4 them 4free for weeks, traveling, thru bronchitis. I begged4 ppls jobs."
In a now-deleted tweet, she also offered to go to the hospital to get her meds checked, and later doubled down on her claim that she thought Jarrett was white.
"Will I ever recover from this pain? omg," she tweeted.
Must be hard being held accountable for your shameful bigoted actions!