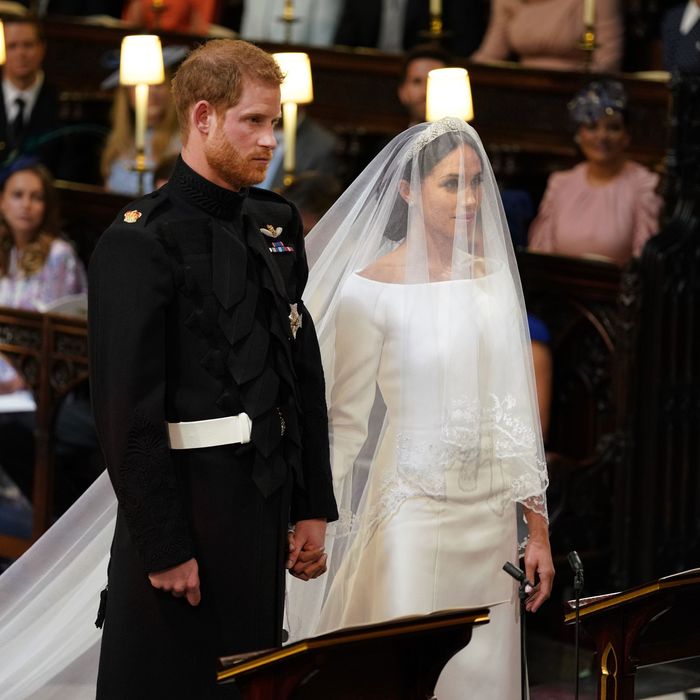 Prince Harry and Meghan Markle at their wedding.
Photo: Dominic Lipinksi/AFP/Getty Images
On Saturday, Prince Harry and Meghan Markle were married in a truly lovely royal wedding at St. George's Chapel, Windsor Castle. The ceremony was sweet and relaxed — well, as relaxed as an affair attended by Queen Elizabeth and Oprah Winfrey can be. Departing from royal traditions, Meghan walked down the aisle alone for part of the way, Prince Harry was spotted complimenting her at the altar, a gospel choir sang "Stand By Me," and the Most Reverend Michael Bruce Curry of Chicago gave a moving address in which he quoted Martin Luther King Jr., all of which helped the wedding feel more personal and touching than other royal weddings of yore.
Here, some of the best moments from the royal wedding.
The respective (and stunning) arrivals of Prince Harry and Meghan Markle.
Meghan arrived at the church wearing Clare Waight Keller for Givenchy — a designer that pretty much no one expected. Her tiara, which she borrowed from Queen Elizabeth, naturally, is Queen Mary's diamond bandeau tiara.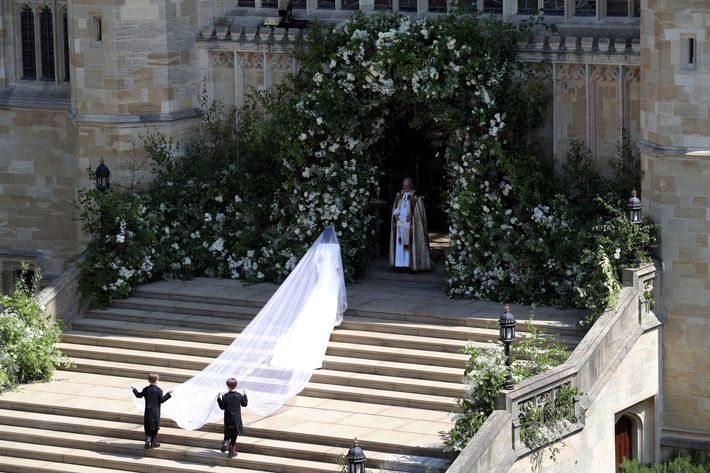 But before Meghan showed up, Prince Harry arrived at the church with his brother (and best man) Prince William in military uniform.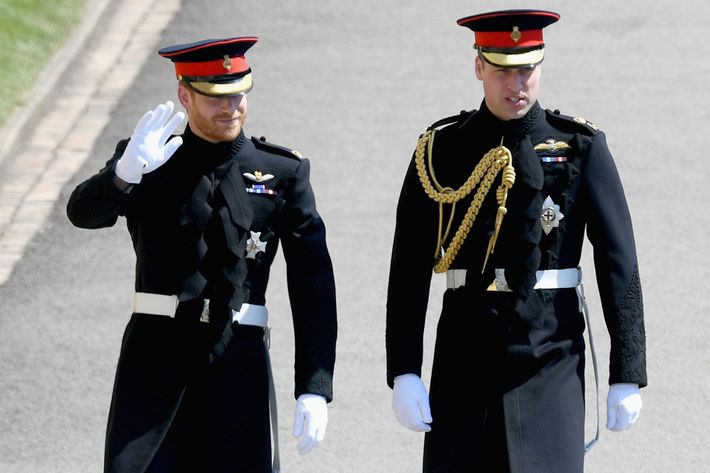 When Meghan walked down the aisle.
One of the most important moments in any wedding is when the bride walks down the aisle, and that was certainly the case in this royal affair.
Meghan's father, Thomas Markle Sr., had originally planned to escort his daughter down the aisle, but he backed out of the ceremony after an unfortunate paparazzi scandal and then undergoing heart surgery. So, Meghan walked herself down the aisle part of the way, and then was escorted the rest of the way by her new father-in-law, Prince Charles. It was a very touching moment.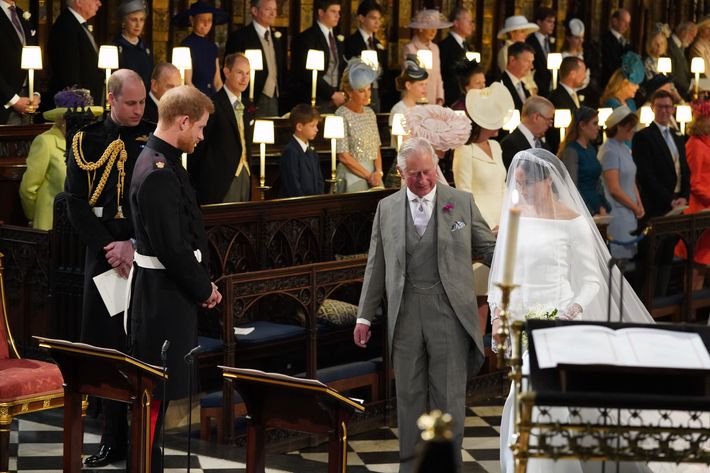 That time everyone tried to guess what Prince Harry said at the altar.
One viral tweet claimed he said, "I'm shitting it."
And when he bit his lip after complimenting his bride.
As one Twitter user put it: "I'm done."
Then Prince Harry teared up at the altar.
Just like the rest of us, Prince Harry seemed to shed a tear during his royal wedding to Meghan. He was seen on video wiping his face and sporting red eyes. Very sweet!
Also, that body language between them.
Twitter users noticed what was going on between Prince Harry and Meghan as they held hands while the choir sang.
The sermon from Bishop Michael Curry.
During the ceremony, the Most Reverend Michael Bruce Curry of Chicago delivered a brilliant and impassioned address that drew laughs and tears. He quoted Martin Luther King Jr. and talked about the importance of love. "There's power in love. Do not underestimate it. Anyone who has ever fallen in love, knows what I mean. But think about love in any form or experience of it. It actually feels good to be loved, and to express love. There is something right about it. And there's a reason," he said.
We can't forget the vows, of course.
Both Prince Harry and Meghan Markle looked so happy as they said their vows during their royal wedding.
And then they were married!
With those vows and these rings, they were married. We did it, everyone!!!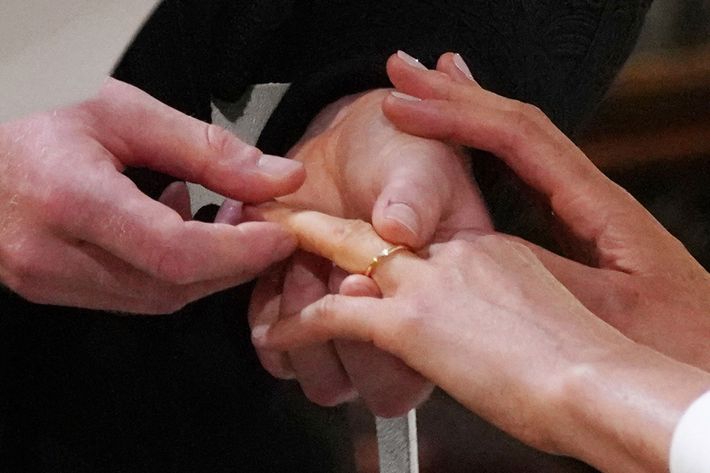 Their picturesque exit from the chapel.
As Prince Harry and Meghan left the church, the choir sang "This Little Light of Mine."
Oh yeah, and that kiss …
Their kiss on the chapel steps was so sweet.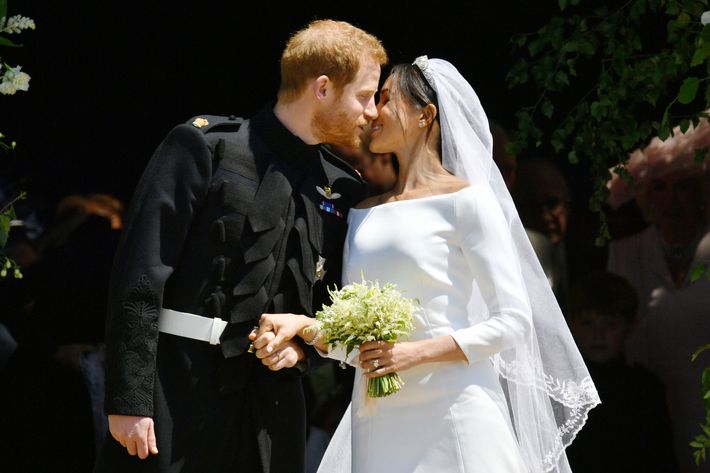 … Which was followed by a carriage ride through the town of Windsor.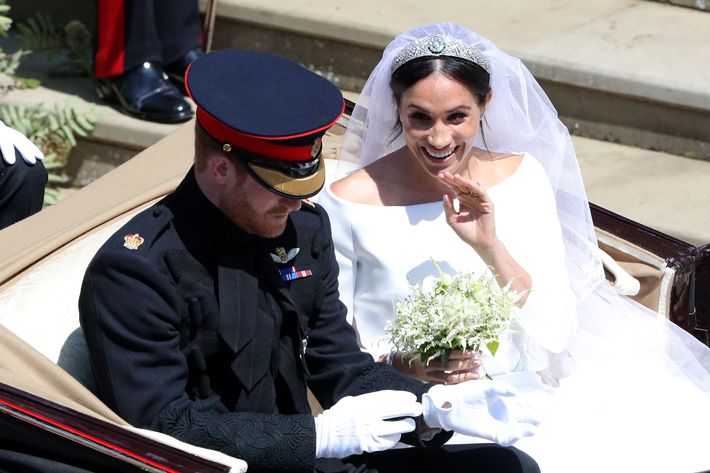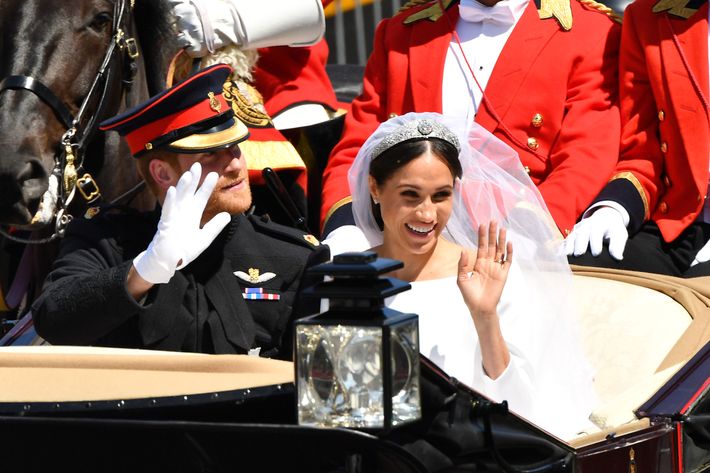 This post has been updated.