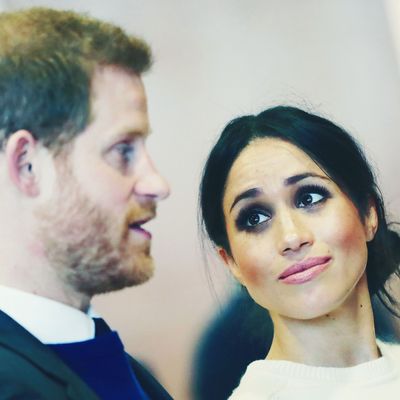 Prince Harry and Meghan Markle.
Photo: Pool/Getty Images
Royal Inquiries is your comprehensive guide to everything you ever wanted to know about life under the crown.
As a licensed royal expert, the upcoming wedding between the parents of my future godchildren (Meghan Markle and Prince Harry) isn't just a joyous occasion for me. Instead, it's also an extremely busy time for me professionally, as I am legally obligated to educate the world on the official rules of the nuptials.
Luckily, everyone on the royal wedding guest list has been been given instructions for how to behave on the big day — seven pages of "critical guidance," to be exact. And honestly, thank goodness for that, since I simply don't have time to tell everyone how to live during the affair.
But for the rest of you, please follow along as I outline the strict rules of the day, which I hope you will memorize and then adhere to while watching the livestream of the event from your couch in your pajamas at 6 a.m. that Saturday morning.
• No swords. This should go without saying, but please do not bring a sword to the royal wedding. It's not only rude; it's also dangerous. As a side note: If you're watching at home, it's also a bad idea to have a sword on your couch, in case you fall asleep on it and die, which would be unfortunate.
• Don't even think about using your cell phone during the wedding. Oh, were you hoping to capture my best friends' big day by taking pictures and video on your phone? Were you hoping to Instagram Story the entire affair, or use the couple's official Snapchat filter? Well, you're out of luck, because the rules state that all guests must "surrender mobile telephones … and any devices used for image capture." Sorry.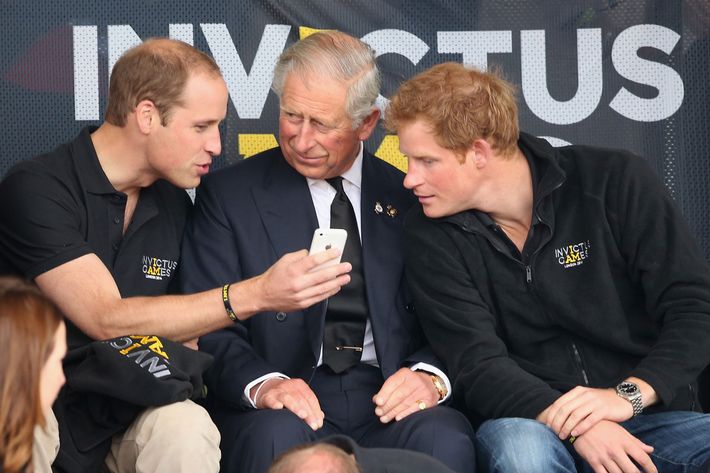 • No gifts. Prince Harry and Meghan really don't want to have to lug any presents back from Windsor Castle, so if you must give them something, just have it delivered to Kensington Palace. Or, you know, donate to any number of the charities they've designated.
• Hold your pee. Unlike other weddings, where perhaps you could easily hop off to the bathroom to relieve yourself should the need arise, guests will be SOL (to be blunt) if they have to use the facilities. The guidance reads: "Guests are advised that there are very limited toilet facilities in St George's Chapel, but these are available for guests' use between 9 a.m. and 11 a.m. at which point this facility will become restricted for the duration of the service." So you better go before the wedding or resign yourself to holding it during the ceremony.
• Dress the part. This is a royal wedding, not your cousin's casual backyard nuptials, so it's vital for guests to dress appropriately. According to the official guidance, men must wear military or a nice jacket, while women should be in day dresses (and also hats).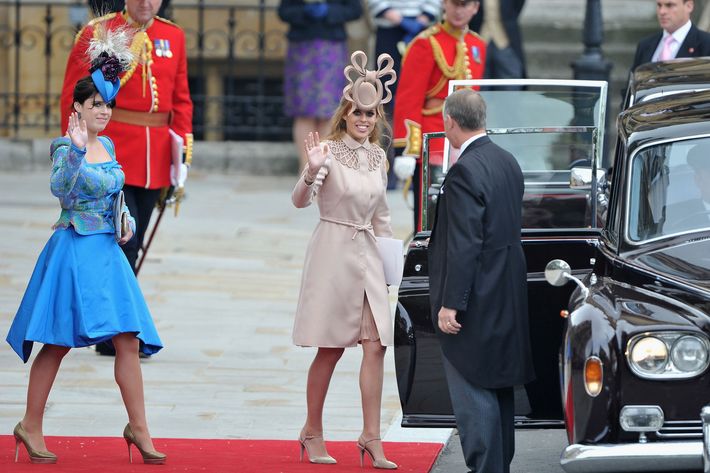 • And for that matter, don't wear any medals either. I assume they mean this in a military way, but I guess this means I will also have to leave my "Royal Expert of the Year" medal at home during the wedding. Sigh.
• Don't bring any "hand luggage." If you're planning on traveling after the wedding, find a safe space for your luggage, because it's simply not welcome. The only things you're allowed to actually bring are your handbags and "rainwear."
• Lastly: This isn't an "official" rule, but it is the one that's the most important to my heart — for the love of god, don't embarrass me. You're attending and/or watching the wedding as disciples of my royal wisdom, so please be on your best behavior.