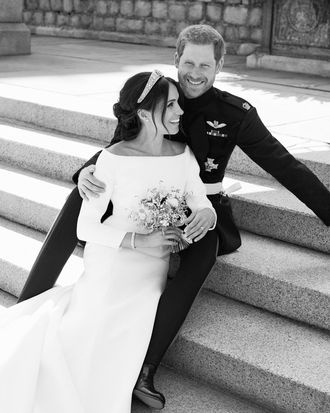 Meghan Markle and Prince Harry's royal wedding portrait.
Photo: Alexi Lubomirski
On Monday, Kensington Palace finally gave us what we'd been waiting for since the royal wedding of Meghan Markle and Prince Harry: three official portraits of the happy and fancy couple on their wedding day.
The palace posted the three images on social media, writing in a caption, "The Duke and Duchess of Sussex have released three official photographs from their Wedding day. These photographs were taken by photographer Alexi Lubomirski at Windsor Castle, following the carriage procession."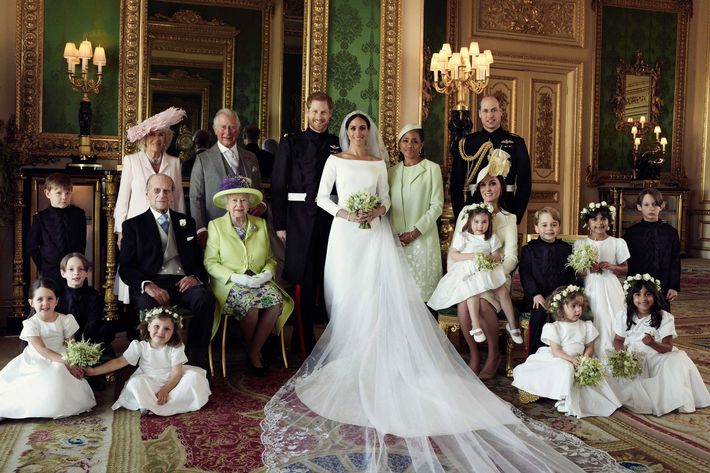 And let me tell you, the images do not disappoint. In the first picture released by the palace, Prince Harry and Meghan are seen surrounded by their immediate family (and all their adorable pageboys and bridesmaids). The image includes Meghan's mom Doria Ragland, Prince Charles, Camilla Parker Bowles, Queen Elizabeth, Prince Philip, Prince William, Kate Middleton, Prince George, Princess Charlotte, and the rest of the aforementioned kids.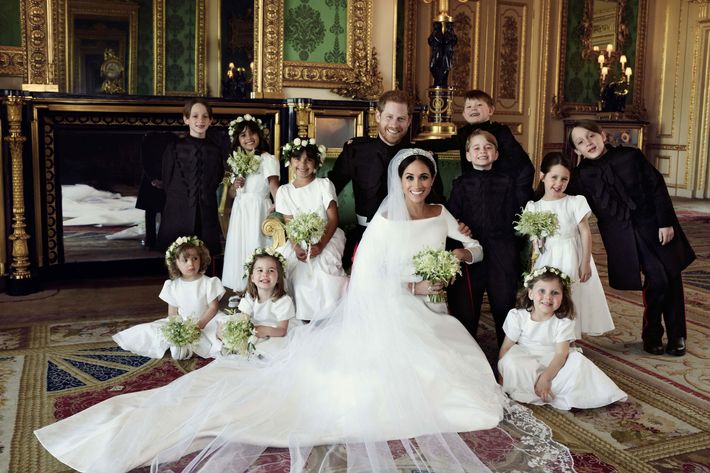 In the second picture, Meghan is pictured on the ground leaning into Prince Harry's lap, surrounded by the cute kids (once again). Prince George and Princess Charlotte are notably seen with huge smiles, warming our cold, dark hearts.
And in the last, Prince Harry and Meghan are alone on the steps of Windsor Castle, looking extremely attractive (and she's once again leaning into his lap). Keep in mind that the photographer, Alexi Lubomirski, also shot the couple's very good-looking engagement pictures, so the very hot vibe is similar to that.
We'd become so accustomed to seeing countless images of Prince Harry and Meghan in the lead-up to and day of their very royal wedding, that it was weird we didn't get to see anything new on Sunday (the day after the nuptials). So, God save these pics!