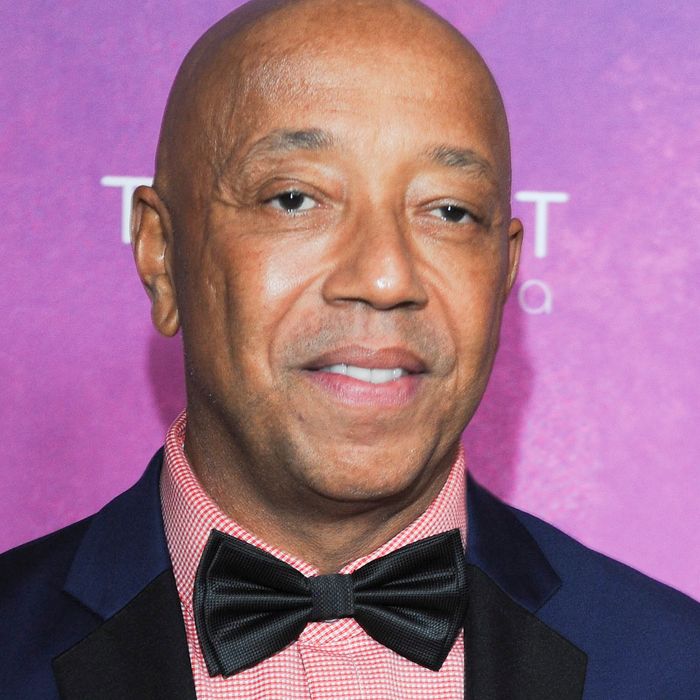 Russell Simmons.
Photo: Amy Graves/WireImage
Though Russell Simmons is facing multiple allegations of rape and sexual assault, the hip-hop mogul issued a statement on Instagram in support of the #MeToo movement. Simmons denies all claims of nonconsensual sexual activity. Per Pitchfork, Simmons wrote on Instagram that he hasn't "been too angry" about the allegations. He claims it's because, "Listening intently to the dialogue around the #MeToo movement has inspired me to look beyond my personal scenario."
He then went on to compare the movement to a revolution, one in which he has gotten "blood on his shoulder," but that it's worth it if his "daughters see a better world." He has two teenage daughters Ming Lee and Aoki Lee Simmons from his previous marriage to Kimora Lee. Despite the allegations, he also said he believes that "in the end I'll be fine." He explained:
I want to be a forward thinker and supporter of the necessary change. Here is what I believe to be a fact if we continue to let the masculine energy govern our world without guidance from the feminine forces then men will destroy the planet, or at least make in uninhabitable for humans. So for so many reasons the goal should be to be inclusive, fair and promote equality on all levels.



Read the full post below.