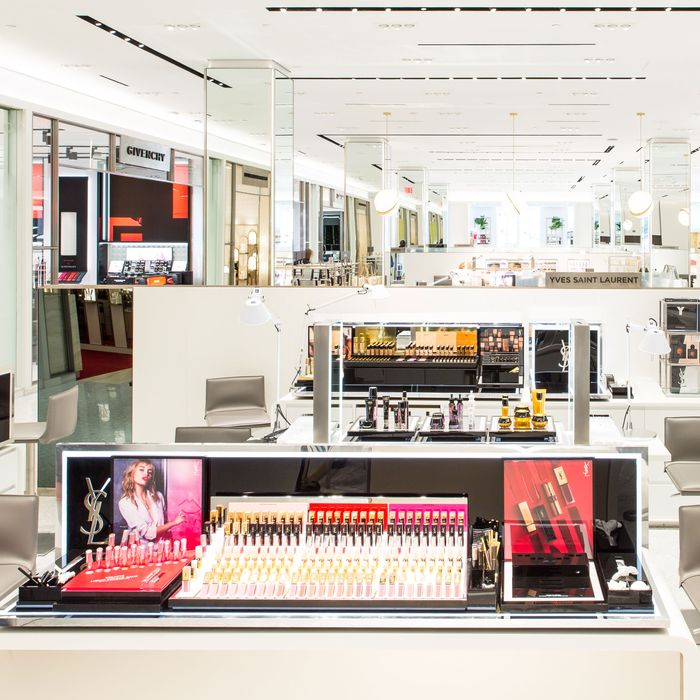 Saks beauty floor 2.0.
Photo: Justin Bridges for Saks Fifth Avenue
Saks sees you, Glossier Canyon, and raises you a futuristic 32,000-square-foot beauty floor. The department store unveiled its brand new beauty floor 2.0 this morning, complete with separate Dior and Chanel spas, personalized Givenchy lipstick cases, and vignettes for tons of coveted vendors including Aesop, La Mer, Le Labo, and Face Gym (a non-invasive facial workout promising natural lifting).
Saks describes the floor as the "future of beauty." The future combines skin care, wellness, cosmetics, and an apothecary into the Fifth Avenue flagship's second floor. The new design is fittingly modern and clean, filled with natural light and reflective surfaces. Some of the vendors jazzed up their spaces in their trademark style, adding pops of color to the white-on-white palette. There's also an 850-square-foot event space for wellness talks and other Goop-y occasions. It's open to the public as of today. See more of the store below.