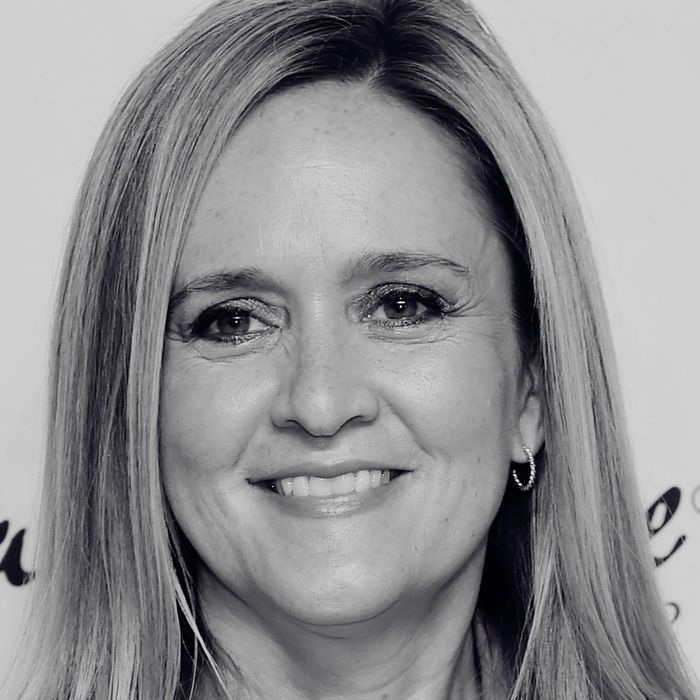 Sam Bee.
Photo: Jamie McCarthy/2018 Getty Images
Full Frontal host Samantha Bee has a clear message for former guest and former New York attorney general Eric Schneiderman: You are trash and we do not need you. The comedian devoted nearly eight minutes on her show last night to rip into men accused of sexual harassment or assault who are trying to make their comebacks.
In an exposé published by The New Yorker, four women accused Schneiderman of abusing them. To some, the allegations were tough to swallow because Schneiderman had positioned himself as a legal champion of women. To that, Bee said, "The good legal work you did for women does not absolve you."
She turned her wrath toward men named in the #MeToo movement who are reportedly planning their comebacks, including Mario Batali, Garrison Keillor, and Charlie Rose. The latter pitched a TV show about men affected by #MeToo. Several days later, however, 27 more women came forward accusing him of misconduct in a follow-up exposé.
"No one knows better than you how many people you've assaulted or harassed," Bee said. "Maybe before you pitch a TV show about it, ask yourself, Have all the women I've nonconsensually shown my penis to come forward in the press? If the answer is no, go away. If the answer is yes, also go away."
Watch the full clip below.