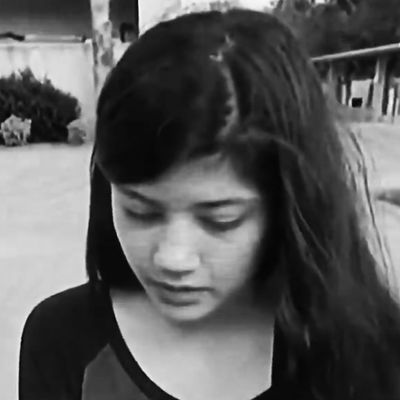 Paige Curry.
Photo: tminsberg/Twitter
On Friday morning, ten people were killed when a gunman opened fire at Santa Fe High School, in Texas. As details about the incident continue to emerge, a clip of student Paige Curry speaking to the local television station KPRC has gone viral. In it, an emotional yet composed Curry describes the terrifying scene, also explaining that the shooting didn't surprise her.
"I managed to keep calm through it all. There was another girl who was just freaking out; they were struggling really hard to keep her calm. It was really — it was really scary," Curry says.
"Was there a part of you that was like, 'This isn't real. This could not happen at my school?'" the interviewer asks.
"No. There wasn't," Curry replies, with a bitter laugh.
"Why so?"
"It's been happening everywhere," she shrugs. "I've always felt it would eventually happen here too."
In an interview with ABC News, another Santa Fe student sobbed, "I shouldn't be going through this. It's my school. This is my daily life."
Friday's shooting is the third time in eight days that a gun was reported on a U.S. school campus, CNN reports, and it has only been three months and four days since 17 people were killed at Marjory Stoneman High School in Parkland, Florida.
When news of the attack at Santa Fe High School broke, Stoneman Douglas students, many of whom have become vocal advocates for stricter gun-control legislation, began to tweet messages of support and anger.