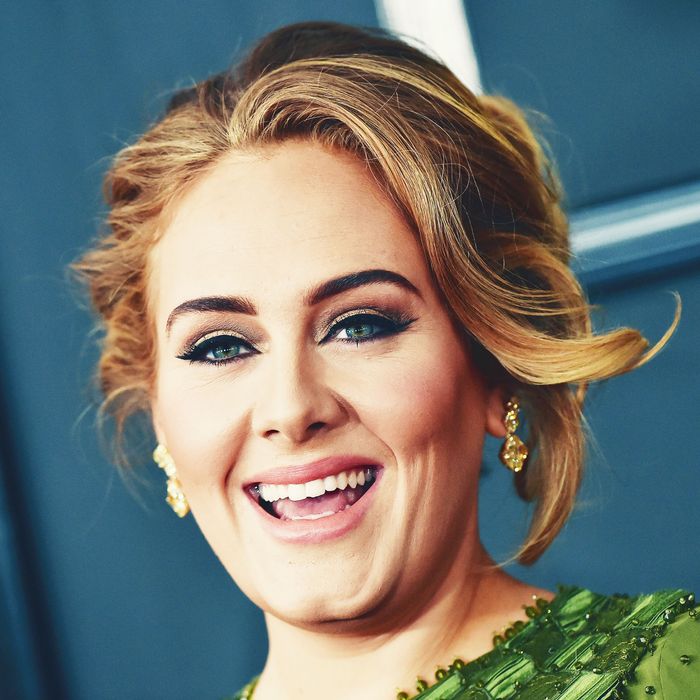 Adele.
Photo: Axelle/Bauer-Griffin/FilmMagic
Adele is a Taurus, which means that she appreciates the finer things in life, like re-creating the movie Titanic for her 30th birthday. To say that this was merely a theme would be an injustice to how literally partygoers took it. Adele wore a wig to look like Kate Winslet's character, Rose, and a sparkly dress that was a near-replica of the dress from the movie. But that's just the beginning.
Because it was Adele's Themed Birthday Party, people showed up in fashions perfect for 1912. DJ Zane Lowe wore a tuxedo and carried a cane, while his date wore a sapphire-blue gown and a feathered headband.
That is impressive, truly. But what would be even more impressive? Dressing up as the ill-fated string quartet that serenaded the guests as the ship sank. People actually did that. Musician Mark Ronson shared a picture of himself with (fake) ice in his hair and eyebrows, along with three others. One even carried a violin. Morbid? Yes, definitely. On theme? Also yes.
Behind him, you can see someone dressed up as the ship's captain.
But the pièce de résistance — the proof that this was a fancy-dress party to end all other fancy-dress parties — was the fact that in the gift bags, Adele gave each person a 1900s-era life vest. Even the Met Gala red carpet could never be this on-theme.