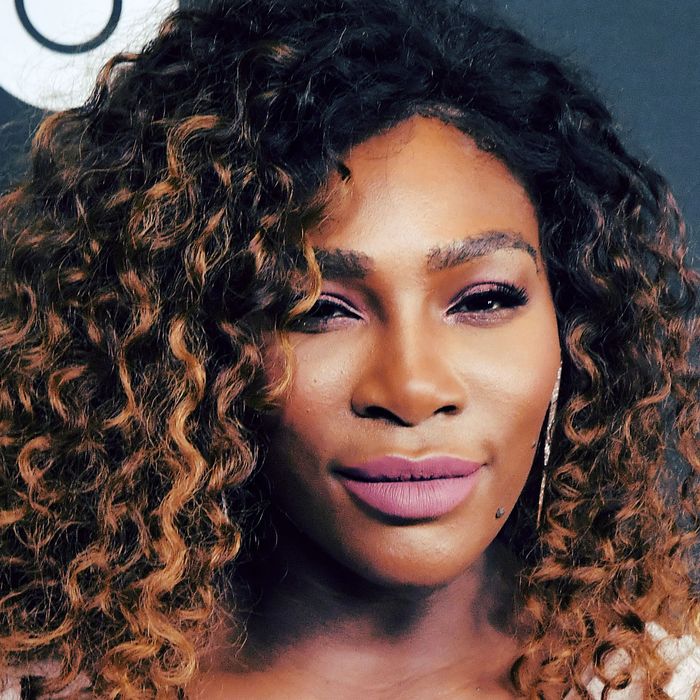 Serena Williams.
Photo: ANGELA WEISS/This content is subject to copyright.
In addition to having 23 Grand Slam titles, being a new mother, and black-catsuit-wearer, Serena Williams is also a clothing designer. Williams launched her new fashion line, Serena, today. It includes overalls decked out with silver chains and motivational track pants. Yes, motivational pants.
In an interview with WWD, Williams described the pants that have "I am strong, I am beautiful" written on the side as a "friendly reminder pant."
"Just in case you forget; if you're having a tough day, you look down and you're like, 'You know what, I got this. I'm strong, I'm beautiful, I got this,'" Williams said.
Williams has previously designed collections for HSN and Nike, and was rumored to have filed trademarks for a beauty line called "Aneres" (Serena, backward). She also took two years of fashion-school classes at the Art Institute of Fort Lauderdale. However, she describes the new label as the first time she's been "fully creative."
In addition to ath-leisure and therapeutic clothes, it includes dresses and blazers. Williams said the price point shows that the collection is made for the practical woman. That's the best part — the collection ranges from $35 to $250.