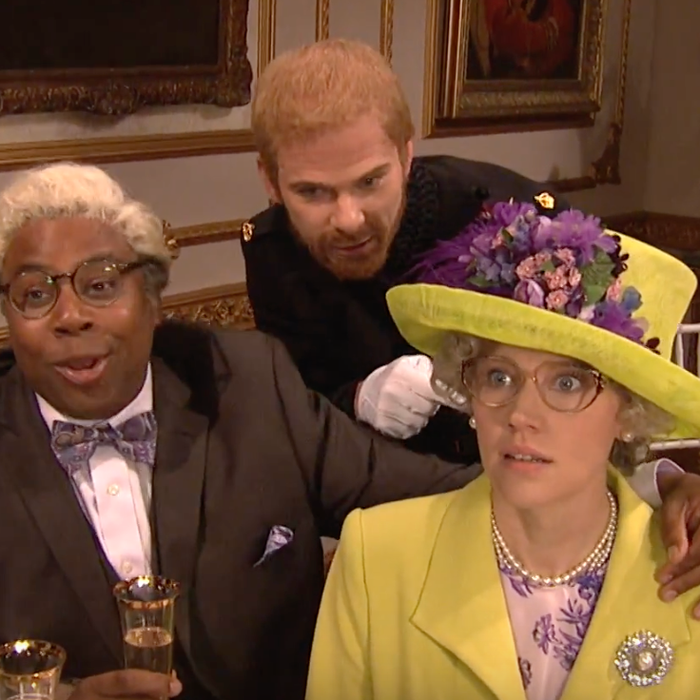 SNL
's royal wedding reception.
Photo: SNL/YouTube
Just because we aren't among the 200 of Meghan Markle and Prince Harry's closest family and friends who were invited doesn't mean we too can't attend the royal wedding reception. Well actually, yes, that's exactly what it means. But luckily, the season finale of SNL was kind enough to get us in to what we can safely assume is a much more entertaining version of the festivities anyway.
Mikey Day as Prince Harry takes the royal wedding videographer on a special tour of the reception, and we finally get to see all the royals cut about as loose as they probably can. Oh, and Elton John is there, too. And while this might satiate our royal reception FOMO, now we're just jonesing for a buddy comedy starring Meghan Markle's great uncle (Kenan Thompson) and Queen Elizabeth II (Kate McKinnon).