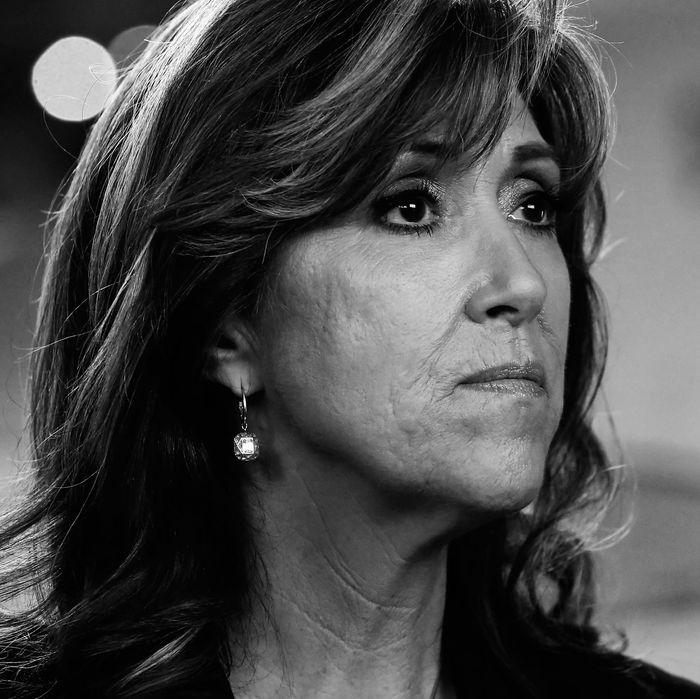 Tammie Jo Shults.
Photo: Heidi Gutman/ABC via Getty Images
On April 17, Southwest pilot Tammie Jo Shults made an emergency landing after her plane blew an engine, which lead to one woman's death after she was partially sucked out of the aircraft. The Navy Veteran, with her "nerves of steel," was quickly lauded as a hero, but had her day gone as planned — before the tragic incident, that is — she would've have even been on the plane.
In her first public comments since the flight, Shults revealed to ABC News's 20/20 that her husband, Dean Shults, was supposed to pilot the Southwest plane. Tammie ended up taking the shift, though, after he asked her to swap so he could go to their son's track meet.
"I'm not trading with him anymore," she joked.
She also opened up about her thoughts during the actual flight, which she experienced sitting next to first officer Darren Ellisor. When the cabin and the cockpit rapidly decompressed, they knew "something extraordinary had happened pretty quickly." It was around this time that Jennifer Riordan, a PR specialist for Wells Fargo who lived in Albuquerque, New Mexico, was partially sucked out of the plane.
Given the extremely terrifying and tragic circumstances, Shults said, "Darren handled it beautifully." Just 20 minutes after the explosion, the two landed the plane, after which Shults reportedly thanked all the passengers on the plane for their bravery.