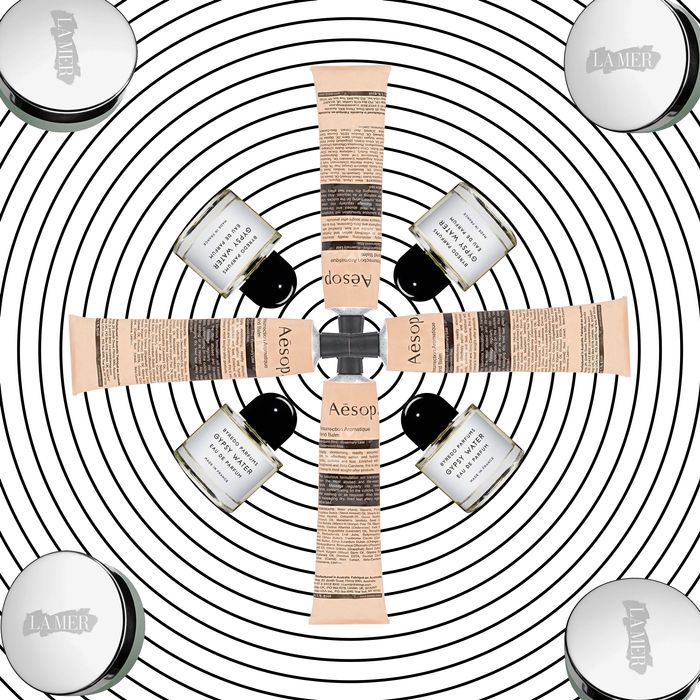 How's this for the best of both worlds: You can feed your bougie beauty appetite and save money, by shopping at Spring's huge sale. Pricey brands like Diptyque, La Mer, Tatcha, and Aesop are 10 percent off on Spring's site and app, from now until May 20. To sweeten the deal, Spring is also offering a 10 percent cash back deal on those brands, in addition to other select luxury beauty brands (click here for the full list). For example, an originally priced $170 La Mer cream will cost $153 today, and Spring will reimburse you an additional $17 after your purchase.
Below, the Cut's edit on the most enticing deals.
A Beauty Director Favorite
The Candle David Beckham Buys
"I just love the scent and I love the fact that my daughter loves it," David Beckham told People in 2015. It smells like jasmine, of course.(Original price: $35)
Kim Kardashian West's Contour Helper
The beauty mogul says she always mists her sponge with Tatcha's spray to help her makeup blend. (Original price: $48)
The Perfect Summer Moisturizer
The Cool Crowd's Favorite Perfume
Keri Russell's Red Lipstick
The Americans actress wore it to the show's final season premiere. (Original Price: $38)
The Internet's Favorite Tinted Moisturizer
Armani discontinued it (gasp!), but now it's baaaack. (Original price: $49)
The cult brand that spawned a thousand conspiracy theories rarely goes on sale. (Original price: $170)
Hand creams are fine and all, but wait until you try this citrus-meets-woodsy hand balm. (Original price: $27)
The Cheapest La Mer Product, Ever
It's a lip balm. You know you want it. (Original price: $60)
If you buy something through our links, New York may earn an affiliate commission.