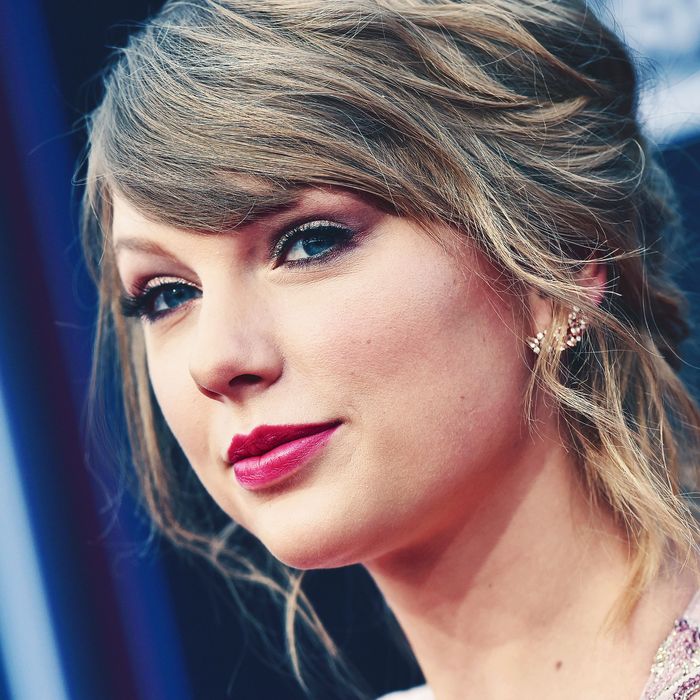 Taylor Swift.
Photo: Axelle/Bauer-Griffin/FilmMagic
Taylor Swift's background dancers are breeding grounds for controversy. First, they were (apparently) the source of the Taylor-Katy feud and now, one has come under fire for posting a series of sexist Instagram stories.
Toshi, a backup dancer that Swift recruited during her 1989 tour, posted a spree of demeaning and sexist posts on his Instagram stories, including one making light of sexual assault. Another told a women's soccer team to go, "back to the kitchen." Toshi and Swift are reportedly close friends, and in 2015 Swift donated $50,000 to Toshi's GoFundMe for his sick 3-year-old nephew.
Despite posting "if you can't take a joke, this isn't the page for you," he has since made his Instagram private. A source told the Daily Mail that Swift is "livid" with Toshi and has fired him over the posts. He was absent from Swift's latest performance on Sunday.
Meanwhile, the Taylor Swift Army is rallying around the singer, who recently won a lawsuit against a radio DJ who groped her at a meet-and-greet.
One Swiftie put it best by saying, "Taylor put [Toshi] in a time out. And time outs from Taylor Swift are never a good thing." No, they are not.