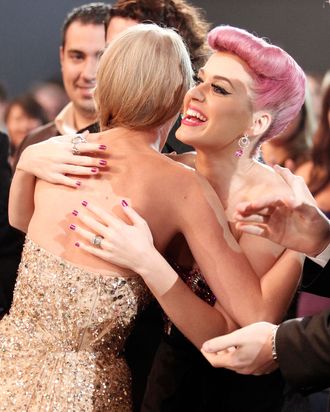 Taylor Swift and Katy Perry, pre-feud.
Photo: Christopher Polk/AMA2011/Getty Images for AMA
The feud, it ends! We think, anyway. Posting a photo to her Instagram Stories Tuesday afternoon, Taylor Swift confirmed that her drawn-out feud with Katy Petty has officially run its course, mostly because Katy Perry sent her an actual olive branch with a nice note enclosed. "Hey old friend, I've been doing some reflecting on past miscommunications and hurt feelings between us …" it begins, but our optometry failed us and we could not read any further. (Vulture readers with 20/20 vision, please decode if you can.) It's the opening night of Swift's Reputation Tour, which is likely what prompted the special delivery.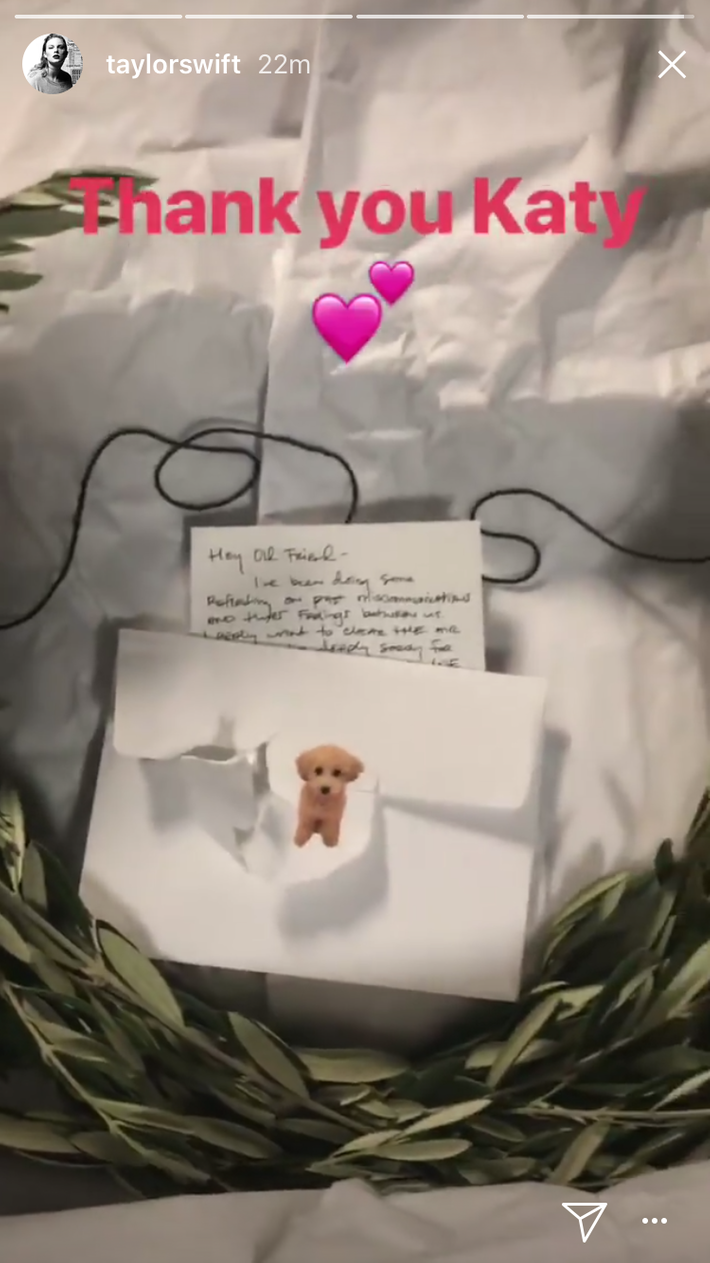 Shake it off, she sure did.