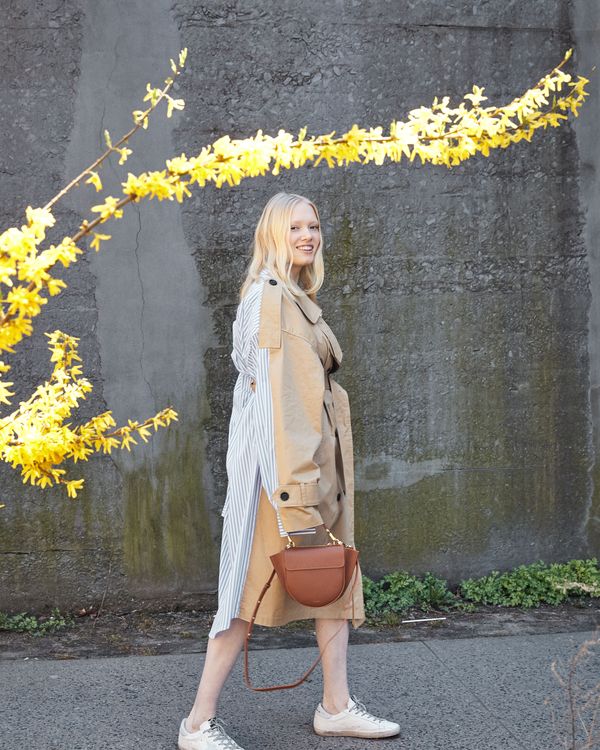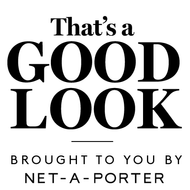 It's no secret we're partial to wearing the same color head to toe. But if red-on-red-on-red still seems a bit too much, try mixed neutrals. A high-concept Frankentrench — tailored coat in the front, shirtdress in the back — looks elegant paired with a simple brown saddlebag. Similarly, shades of beige become exciting when they're worn with equestrian flair. The best part? Investing in neutral pieces makes it easier to get out the door in the morning. Dressing is so much simpler when you don't have to think about what goes together.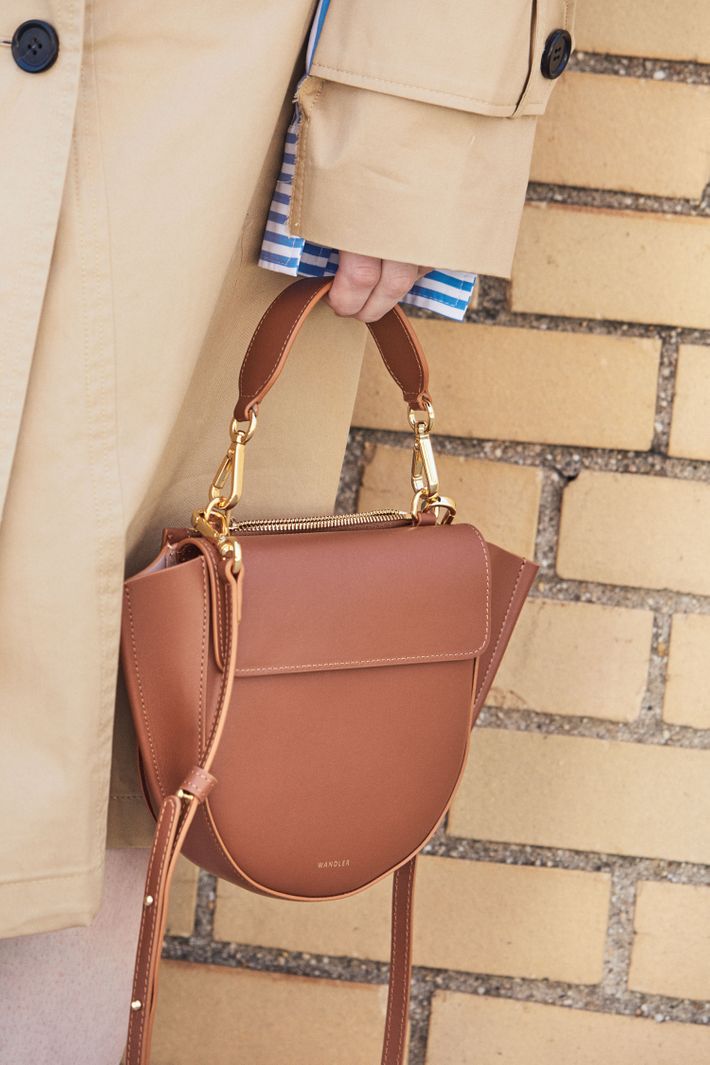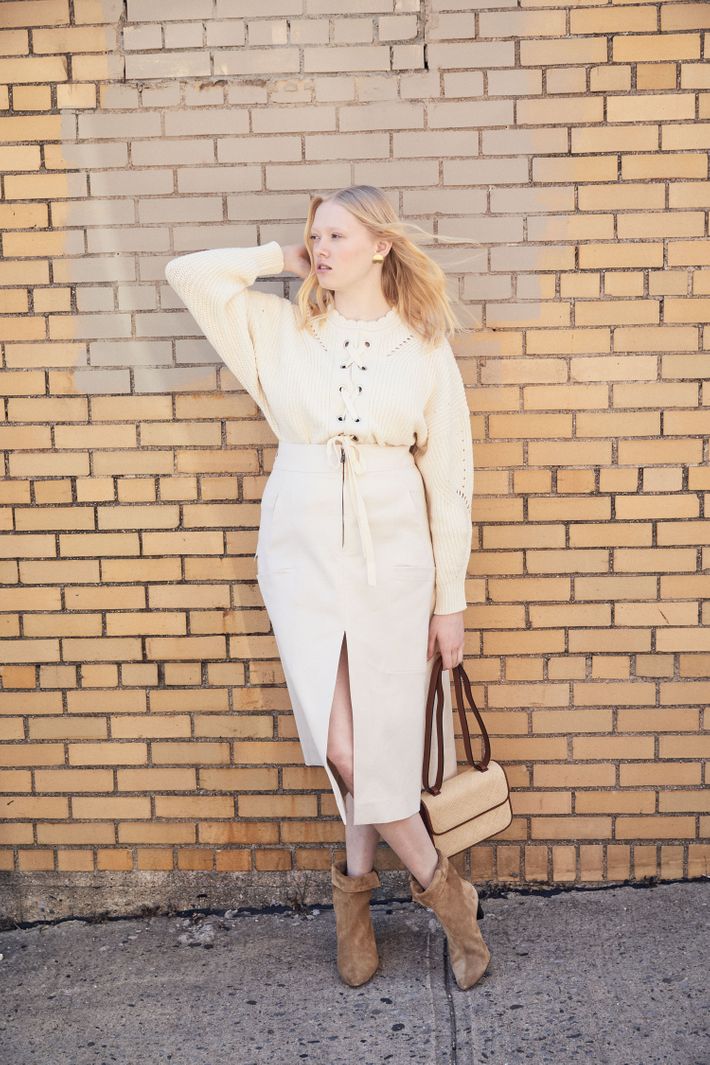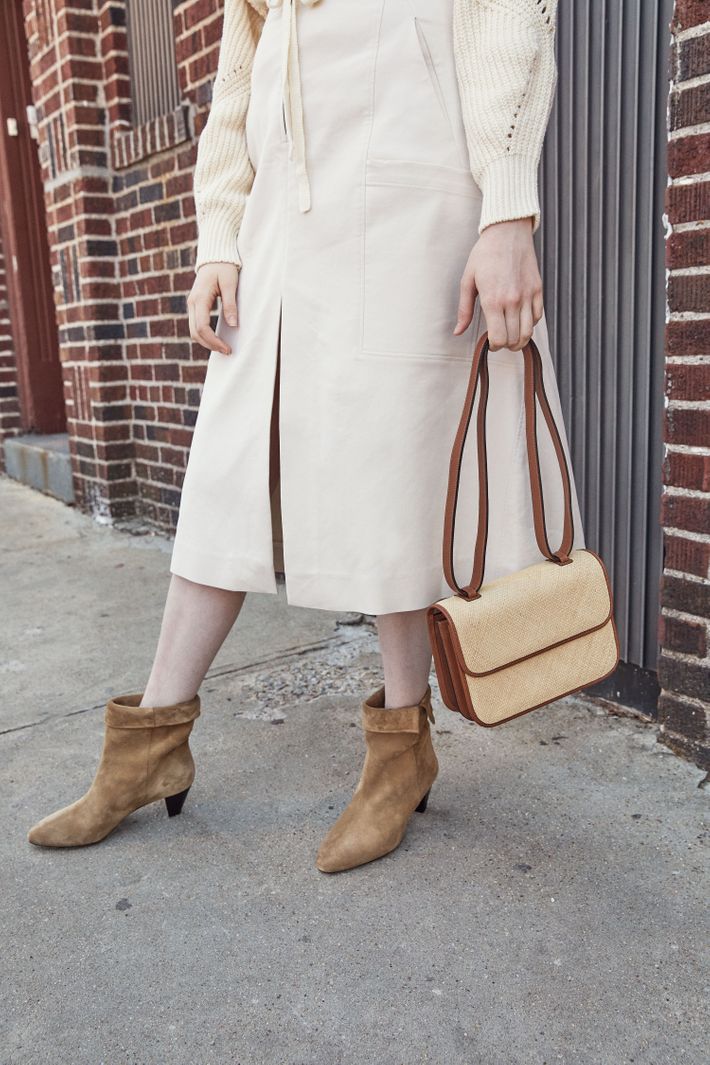 Photos by Meredith Jenks
Styling by Nicole Chapoteau
Production and Casting by Roxanne Doucet
Makeup by Liset Garza at The Wall Group using Chanel
Hair by Junya Nakashima using R&Co
Model: Betsy at Muse Management
That's A Good Look is a new discovery platform from the Cut featuring impressive women with impressive style. While each product featured is independently selected, That's a Good Look may include paid promotion or additional compensation from our partners.