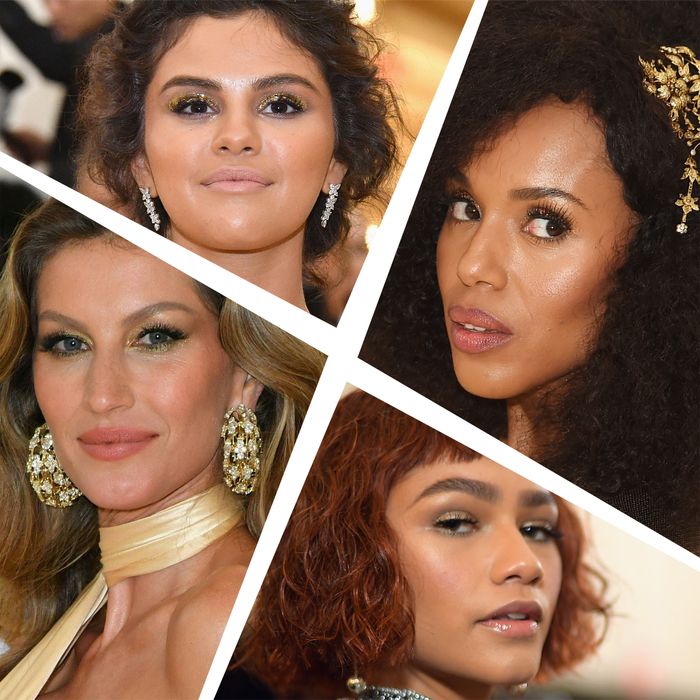 In a surprising turn of events, the Met Gala's theme of Catholicism turned out to be quite robust, with celebrities transforming for the night into virginal saints, weeping Mary statues, and celestial maidens. Many celebrities went for dramatic beauty looks capped with headpieces, but a few chose the opposite approach with down-to-earth waves and minimal makeup. Here are the most notable beauty looks from the night.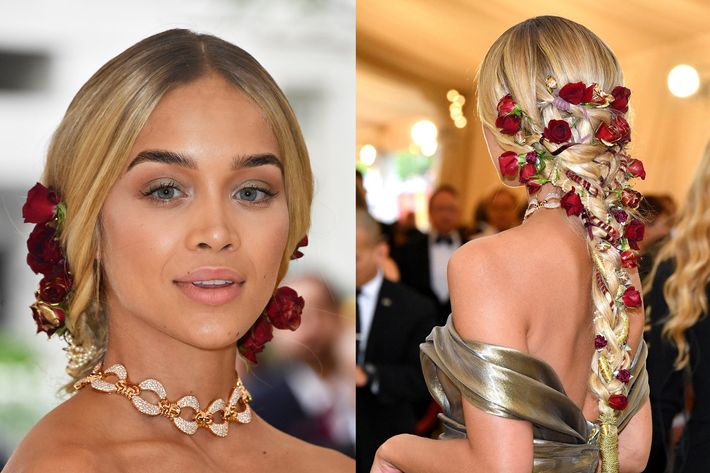 You might not know Golden Barbie, a.k.a Jasmine Sanders, but now at least you know her braid. This romantic loose plait, which came studded with roses and ribbons and was created by hairstylist Renda Attia, was one of the earliest and best beauty looks on the red carpet.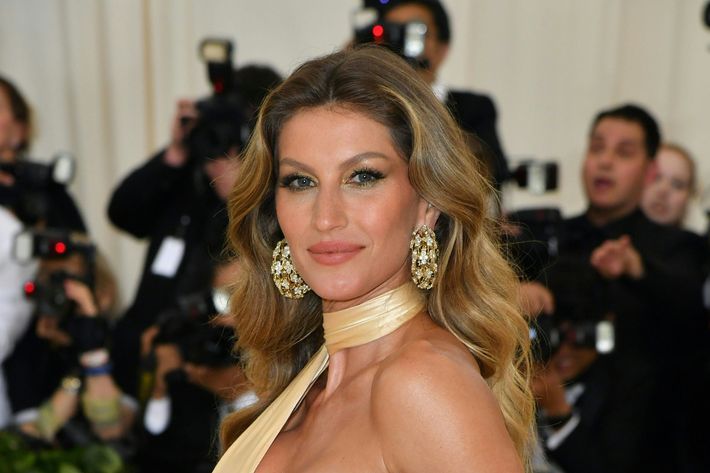 True, Gisele's hair always looks like this. But isn't it heavenly? Her hairstyle was created by David von Cannon.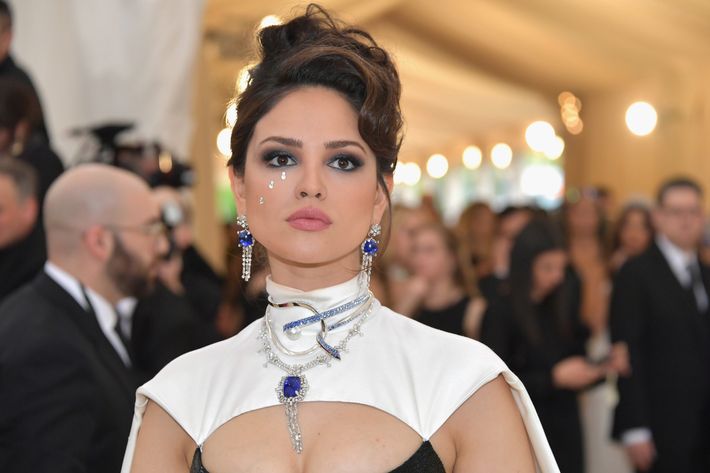 Her dramatically lined eyes came with crying silver glitter tears.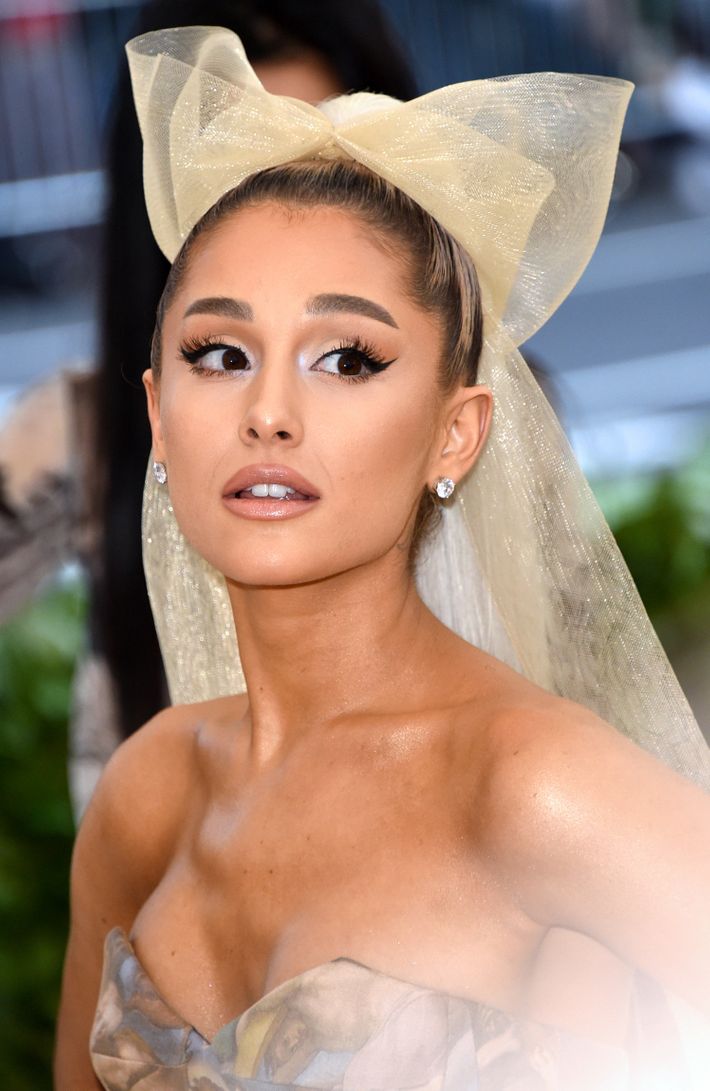 After her hilarious performance as Maria in her SNL Sound of Music skit, I think Ariana Grande deserves more than this sad wimple.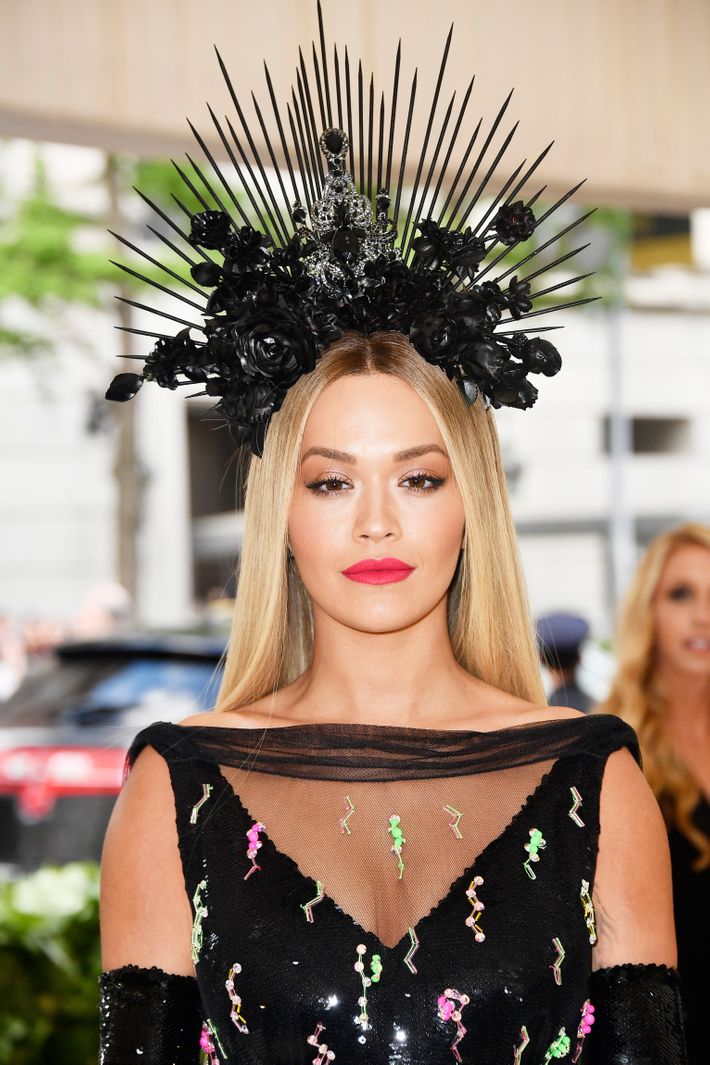 A bold red lipstick and strong contouring balance out Rita Ora's spiky headpiece.
It's not that pink hair isn't cute, it's just not really part of the Catholic imagination.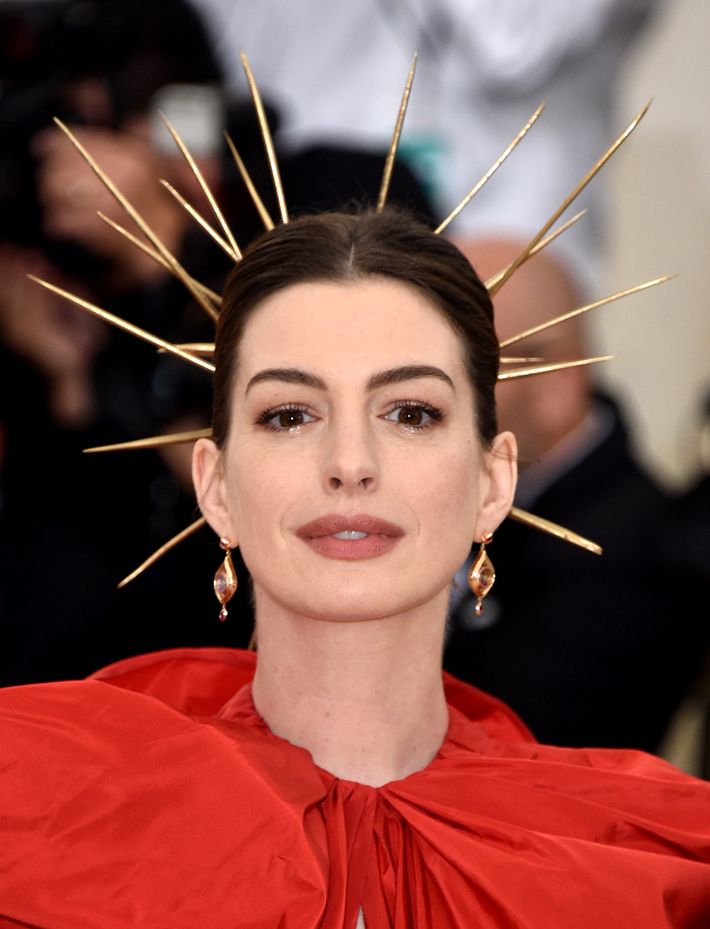 A spiky headpiece paired with hair that's sleek but not severe, slightly glossy eyes, and a great "my lips but better" lip color. Hathaway's makeup look was created by Kate Lee, and hairstylist Adir Abergel styled it using Virtue.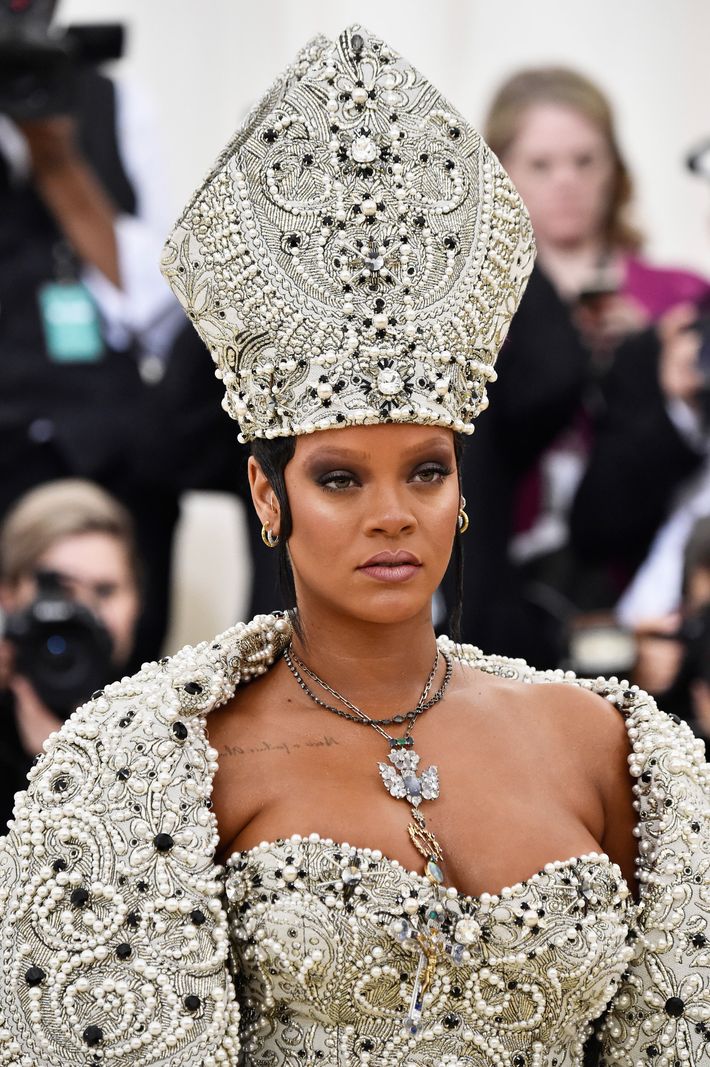 Fenty Beauty, two tendrils, and a pope hat walked into the Met Gala.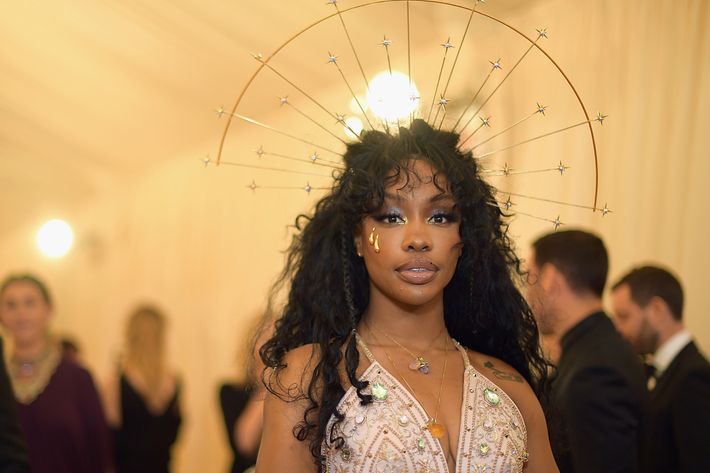 SZA's tears of Mary came in 3-D. Her eye makeup came from Pat McGrath's MTHRSHIP Subliminal Platinum Bronze Palette.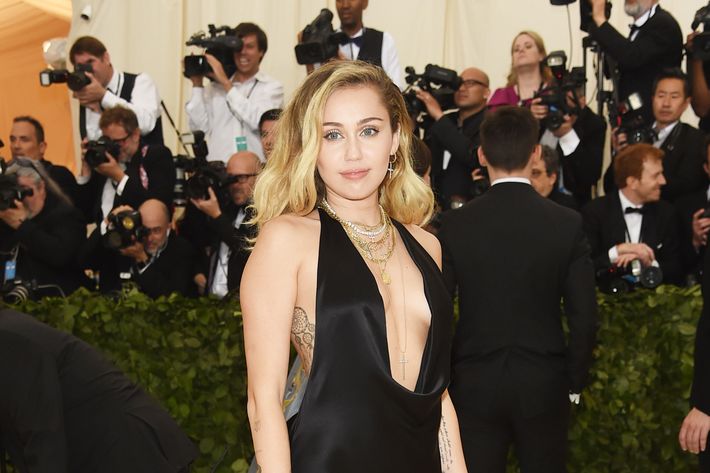 She looks pretty, but also pretty much like she does all the time.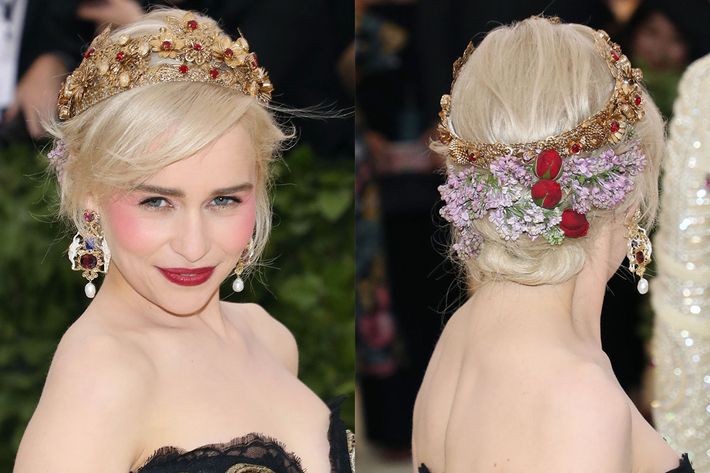 Another pretty floral updo (created by hairstylist Ben Skervin using Suave Professionals) that doesn't give Coachella vibes. For the lips, makeup artist Jillian Dempsey used a mix of Laura Mercier's Velour Extreme Matte Lipstick in Hot and Fatale.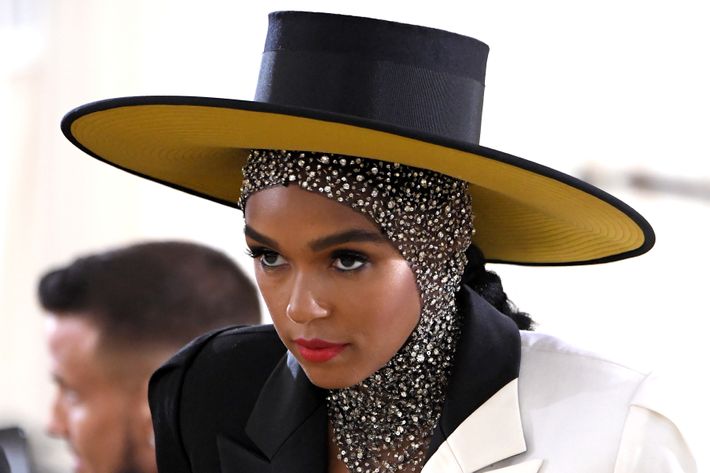 There's so much to admire about Janelle, but tonight we're particularly enthralled by her well-blended highlighter (Marc Jacobs Beauty Dew Drops Coconut Gel Highlighter in Fantasy) and red lip (Marc Jacobs Beauty Le Marc Lip Crème Lipstick in Amazing 204).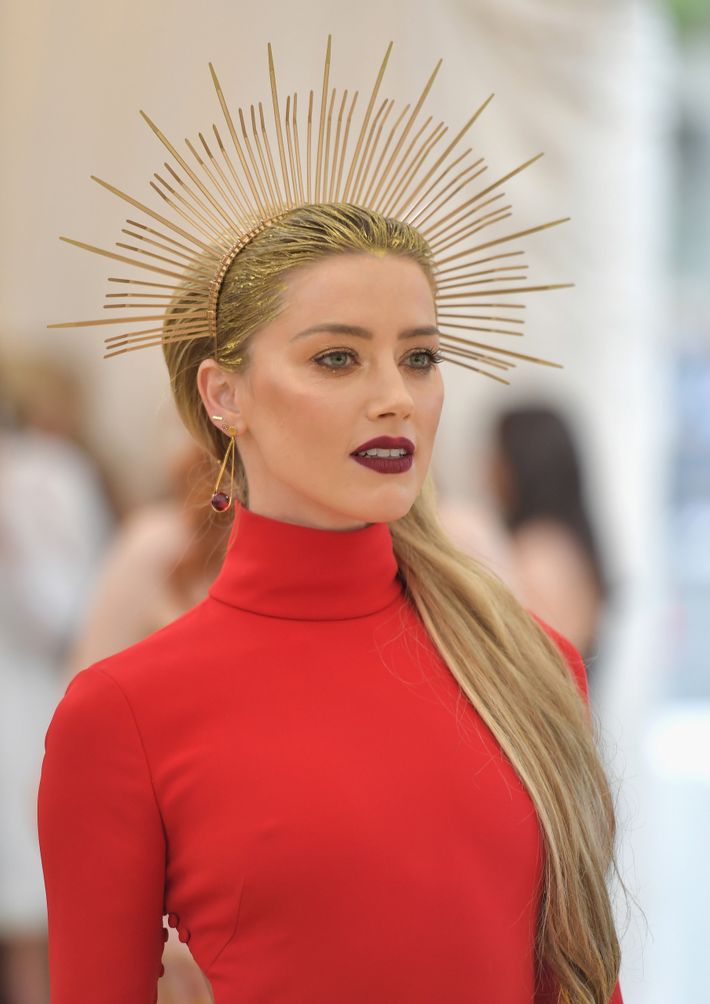 A great goth-y lip (by Melanie Iglessis using L'Oreal Paris Infallible Le Rouge in Resilient Raisin) framed by a headpiece of linear rays.
Rosie Huntington-Whiteley
The minimalist version of a halo hairstyle, with a pretty hair knot. The look was created by Christian Wood for Wella Professionals.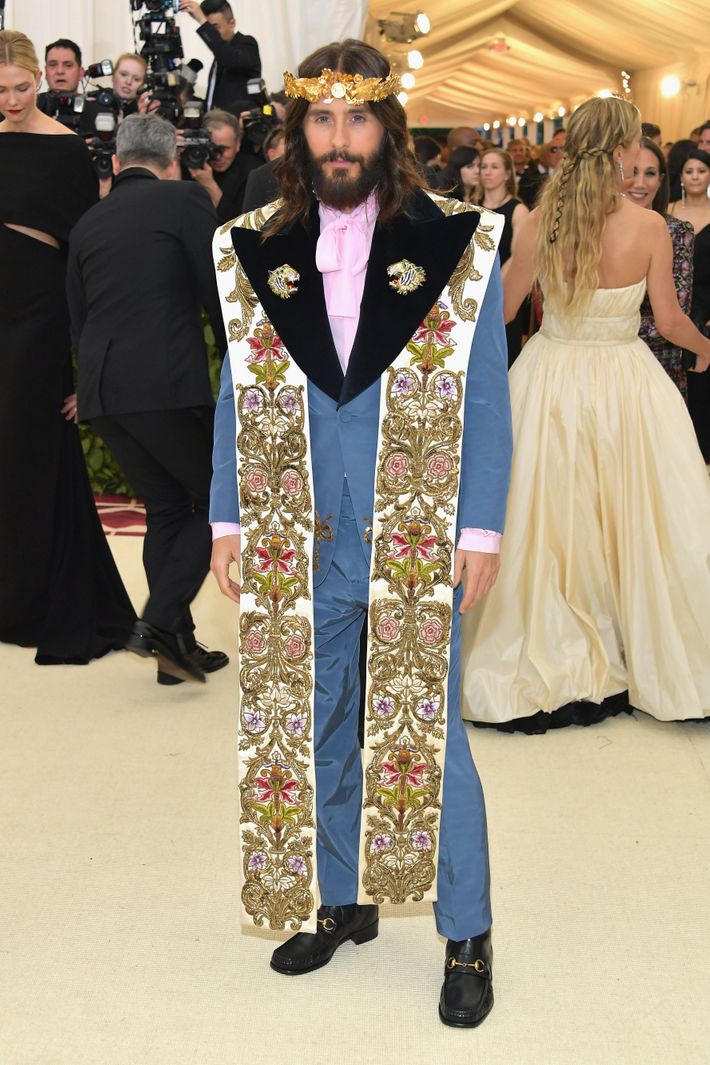 Beach waves for Jesus.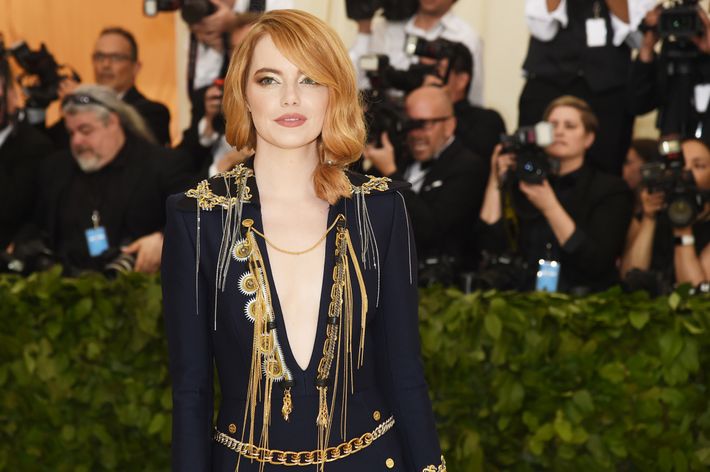 A very loose side pony (created by Mara Roszak) that looks fresh and soft and not at all '80s. Her lip color (in a look designed by Rachel Goodwin is NARS Velvet Lip Glide in Swing).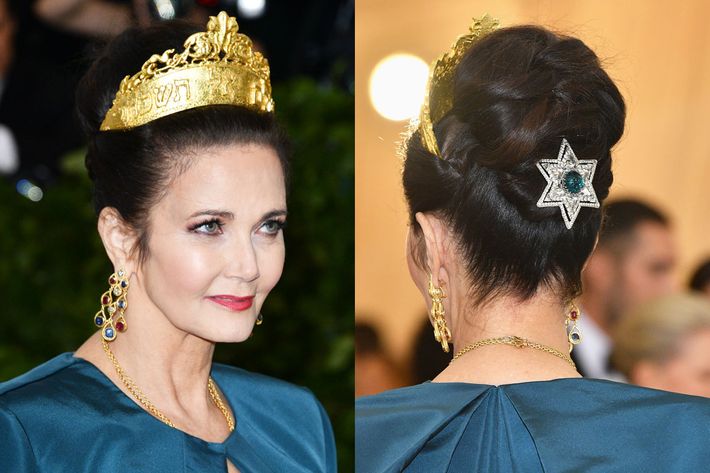 A secret way to ensure that the exhibit was multi-denominational.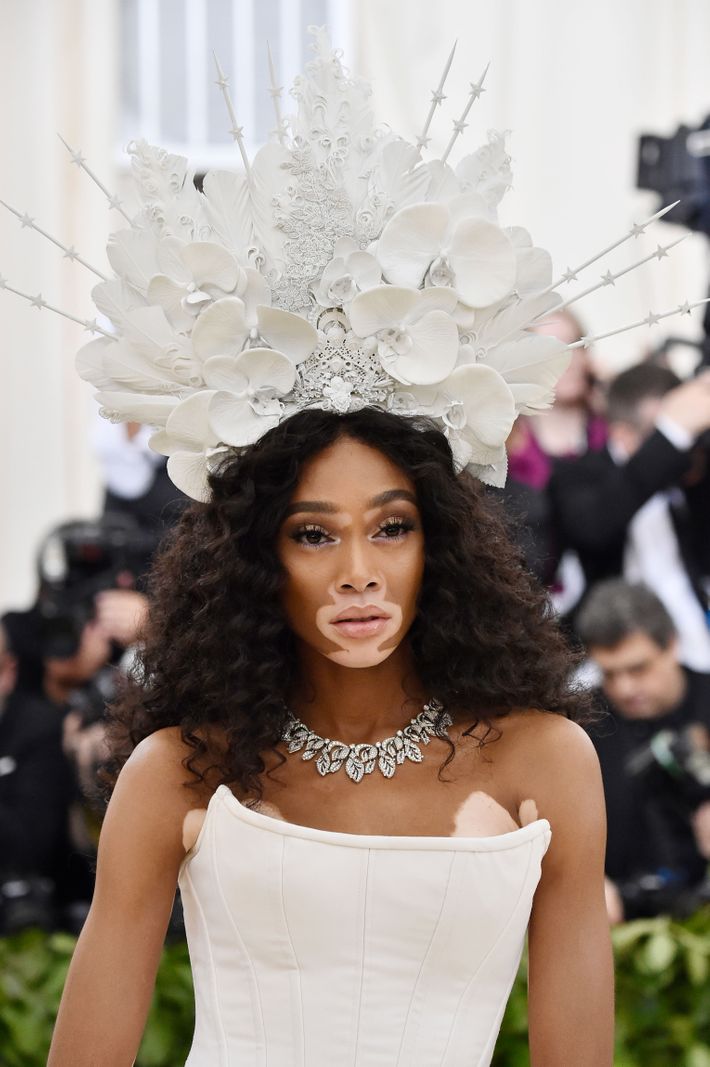 A set of great, eye-opening lashes to go with one of the best headpieces of the night. The look was created by Rebekah Aladdin using Whip Lashed.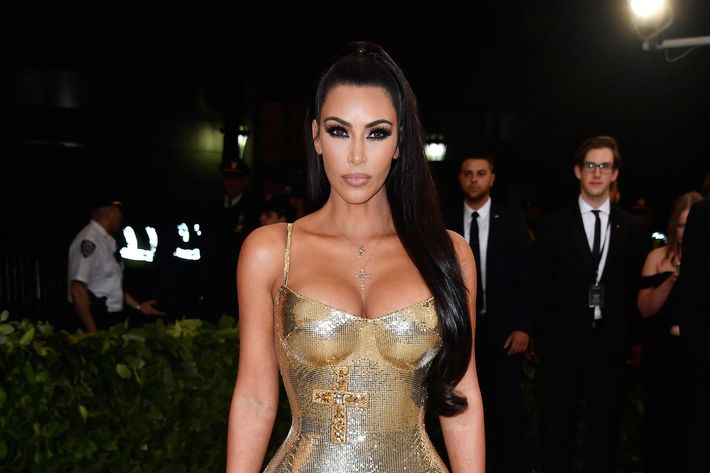 The smoothest, sleekest ponytail of the night. Chris Appleton created the look with ColorWow Dream Coat Anti-Humidity Shield and Dyson. Her makeup was by Mario Dedivanovic using the KKW Beauty Concealer Kit.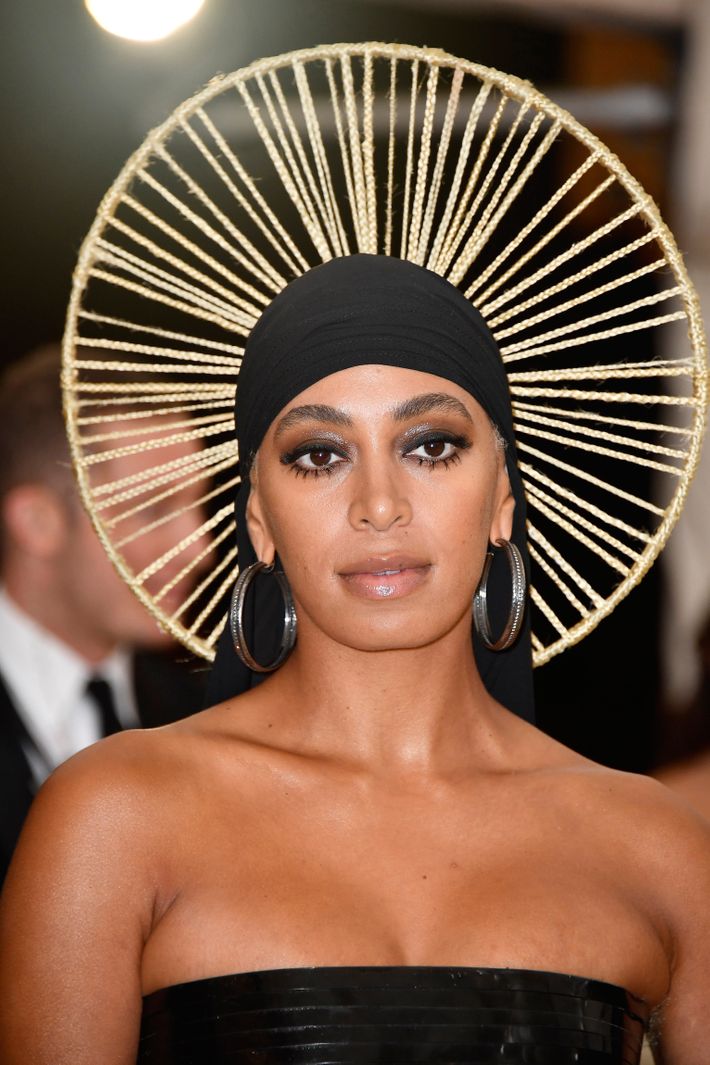 Unlike many of the halo-inspired beauty looks on the red carpet, hers was strong rather than ethereal thanks to her jet-black eyeliner, slightly clumpy lashes, and du-rag. Makeup artist Dana Delaney created the look using Burt's Bees Nourishing Eyeliner in black.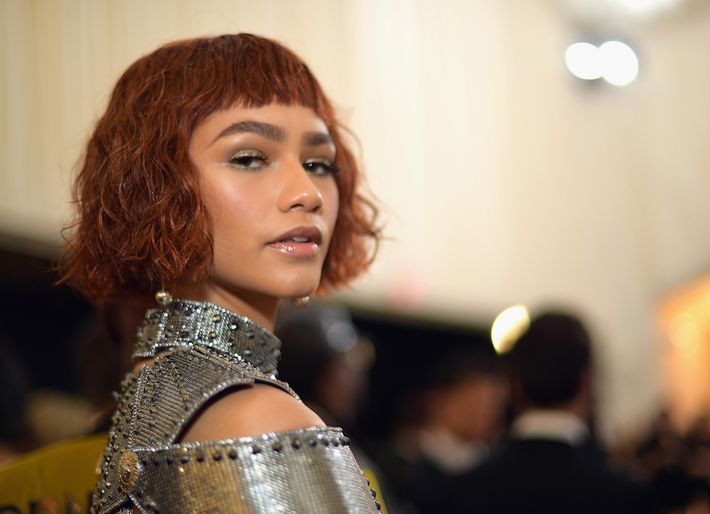 A modern-day interpretation of Joan of Arc with tousled, rust-colored hair (created by Ursula Stephen using Dove and TRESemmé), glossy lips (Pat McGrath Lip Fetish Lip Balm and LUST: Gloss in Lust Gold Allure), and a strong brow.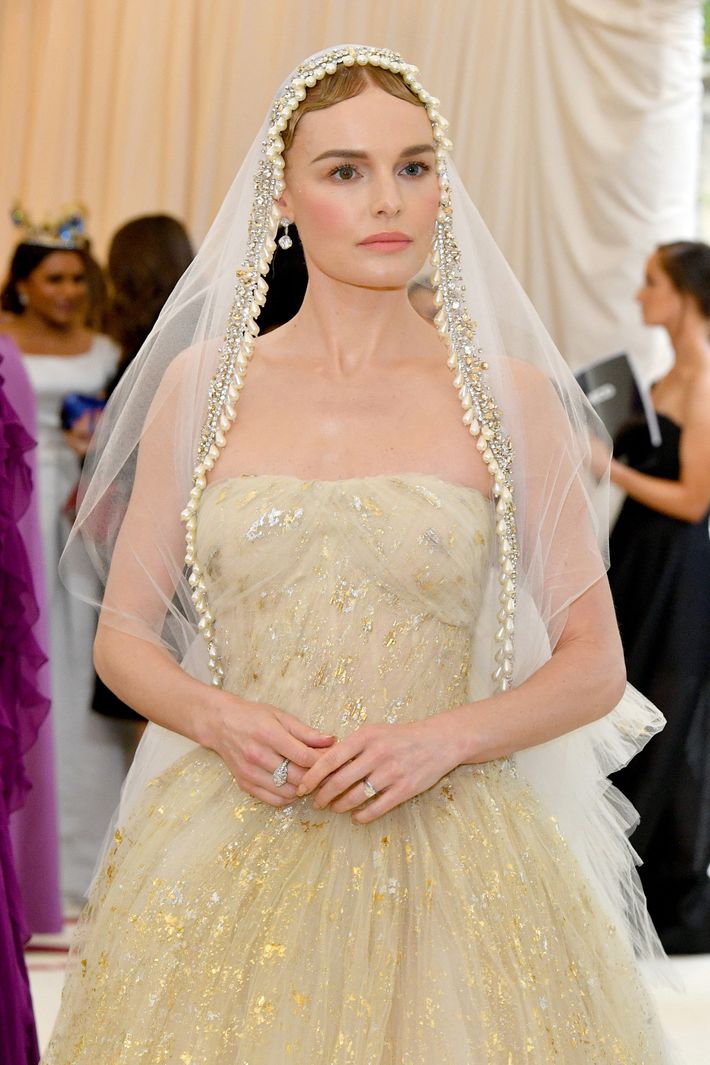 With soft blushing cheeks and a lip color that practically matches, Kate Bosworth looks like a picture-perfect celestial maiden. Her makeup look was created by Beau Nelson with Chantecaille (he used the Cheek Gelee in Happy).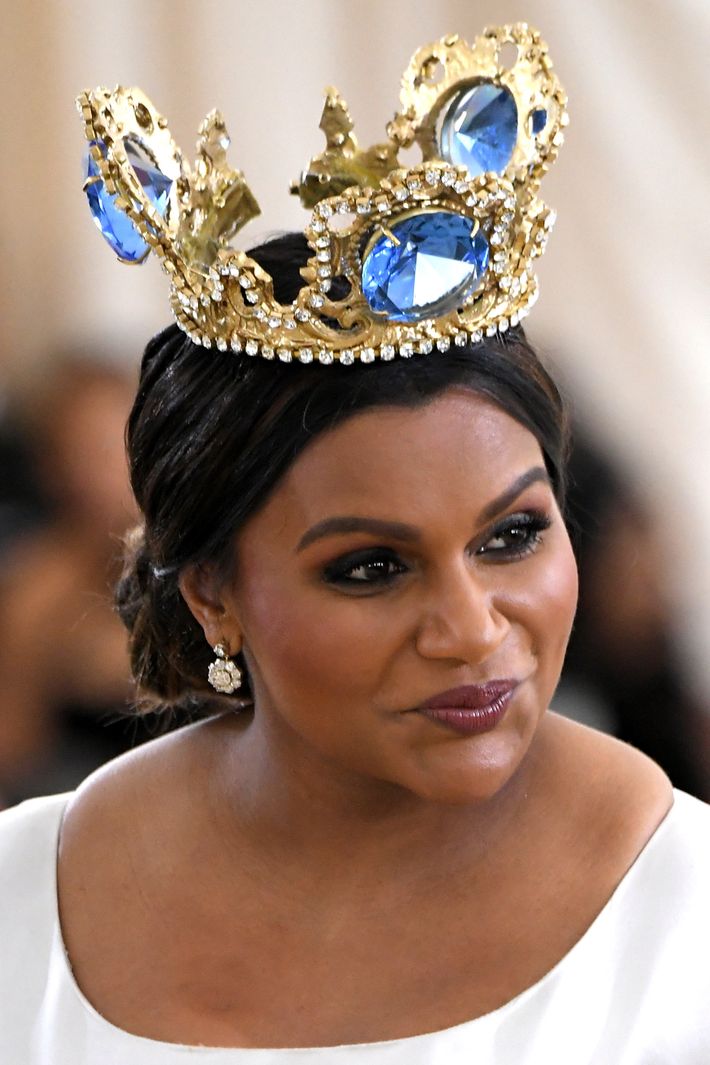 A less cartoon-ish crown might have been better, but we do appreciate that Mindy Kaling's bun is neatly braided into what she called in her Instagram a "chocolate challah" (a look created by Marc Mena for Dove Hair).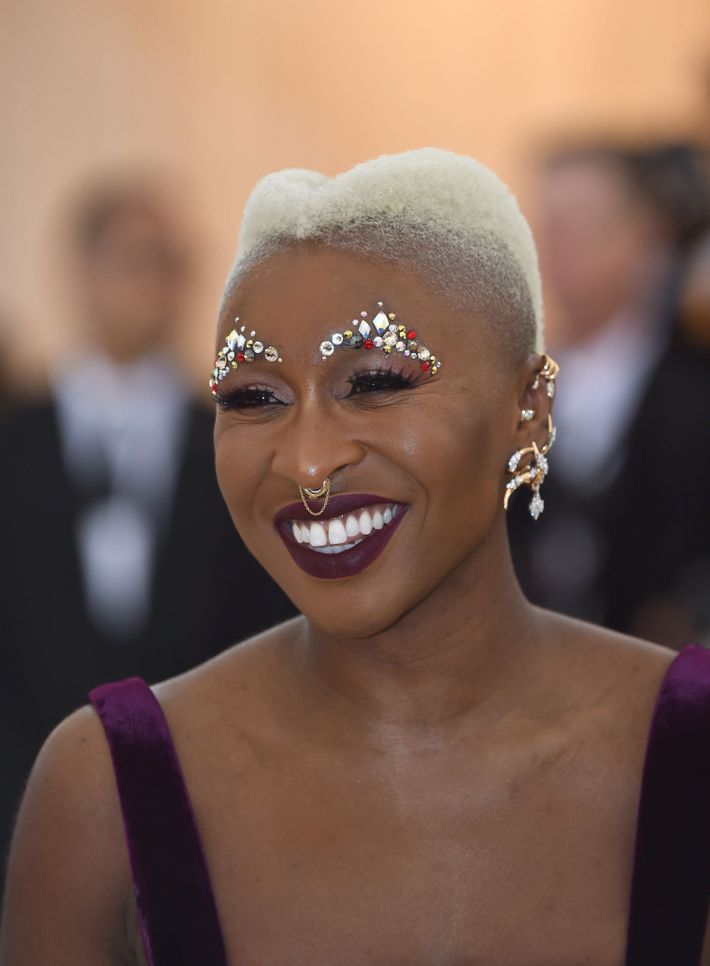 When you're so blessed that even your eyebrows are bedazzled.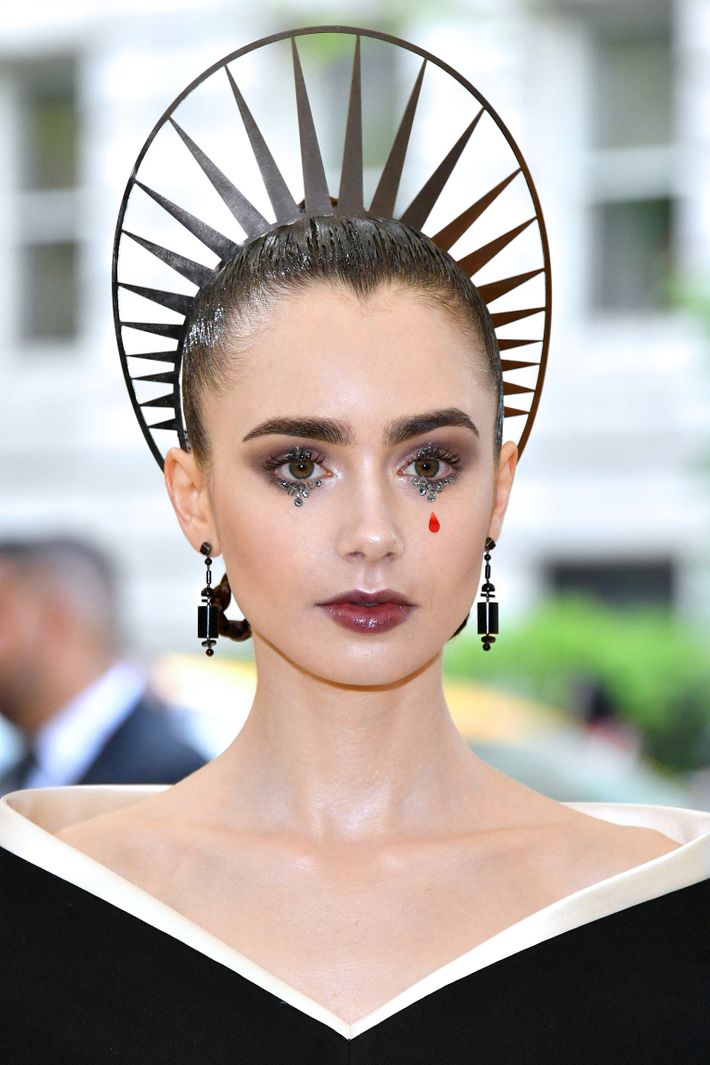 Lily Collins had perhaps the most dramatic approach to the "tears" look: one single, bloody teardrop amidst some crystal eyeliner. Makeup artist Fiona Stiles created the look using Lancome Le Metallique Lip Gloss in Purple Onyx.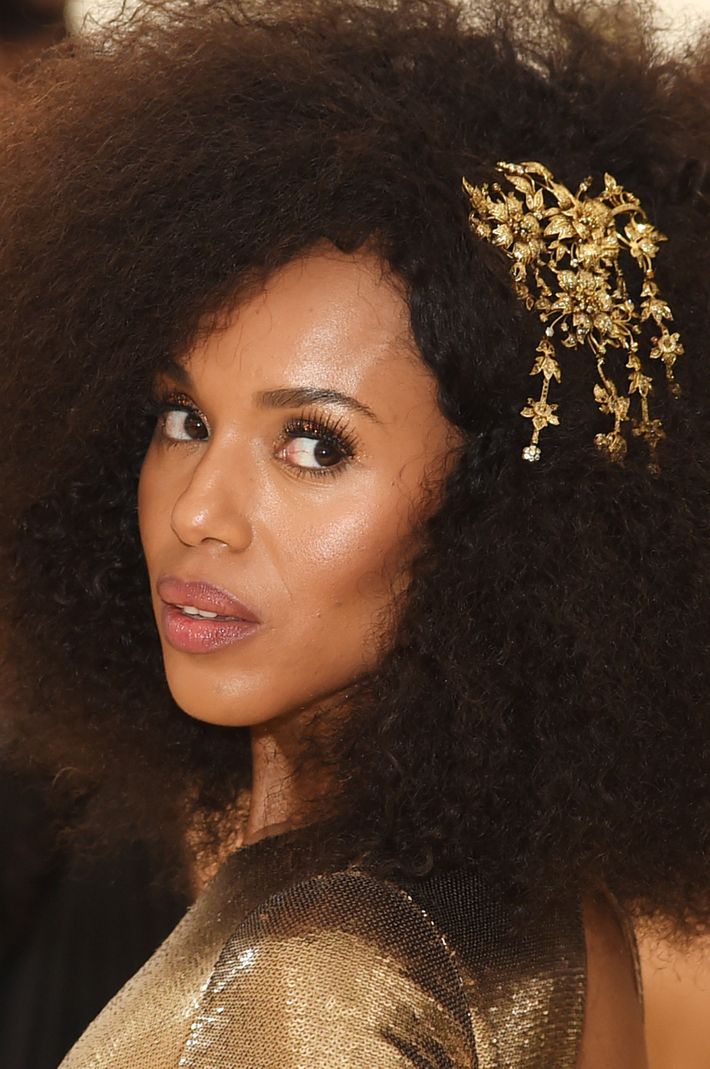 Bounteously beautiful curls with a gold hair comb (by Lorraine Schwartz) to match. Hairstylist Takisha Sturdivant created the style using ghd and Tangle Teezer.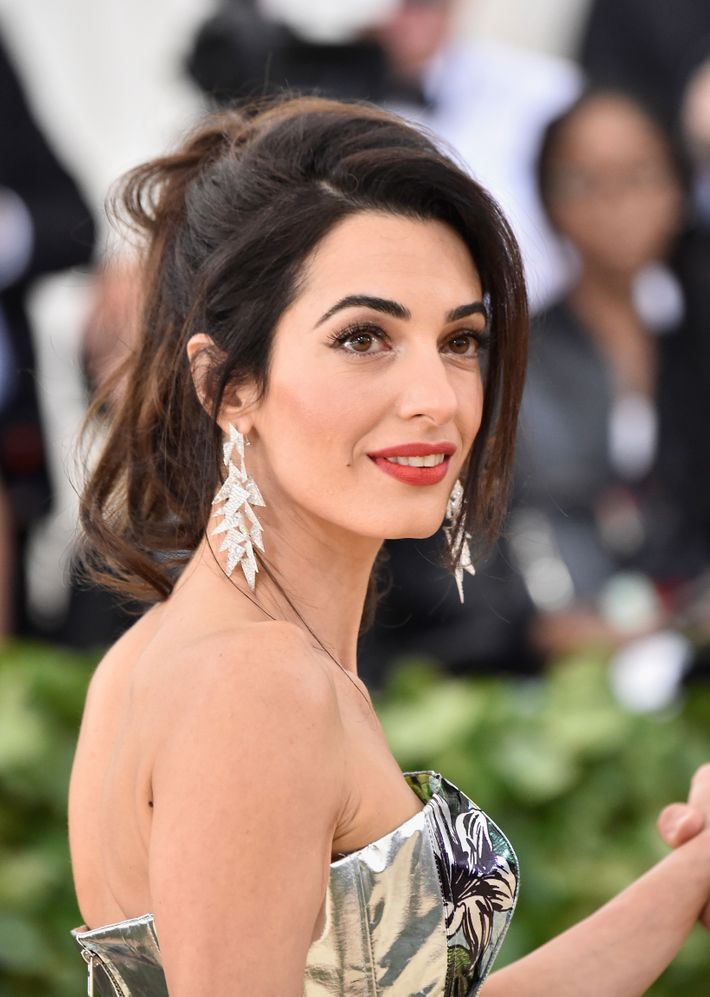 Naturally, she would have Charlotte Tilbury herself for her makeup. Tilbury used a mix of two shades (Hollywood Lips Matte Contour Liquid Lipstick in Screen Siren and Walk of Fame) for Clooney's lips.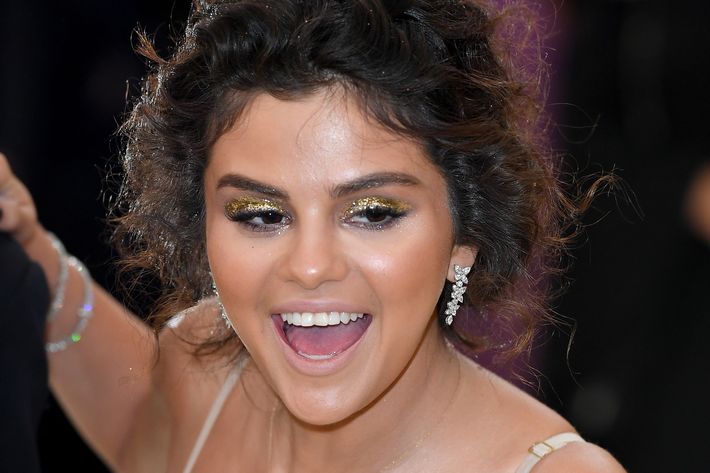 Hung Vanngo gave Selena Gomez a cat-eye that was both glittery and smoky — a little bit heaven, a little bit hell. He used a mix of Kiehl's and Marc Jacobs Beauty (the new Marc Jacobs Beauty Highliner Glam Glitter Gel Eye Crayon Eyeliner in Glitz Alright out in August 2018).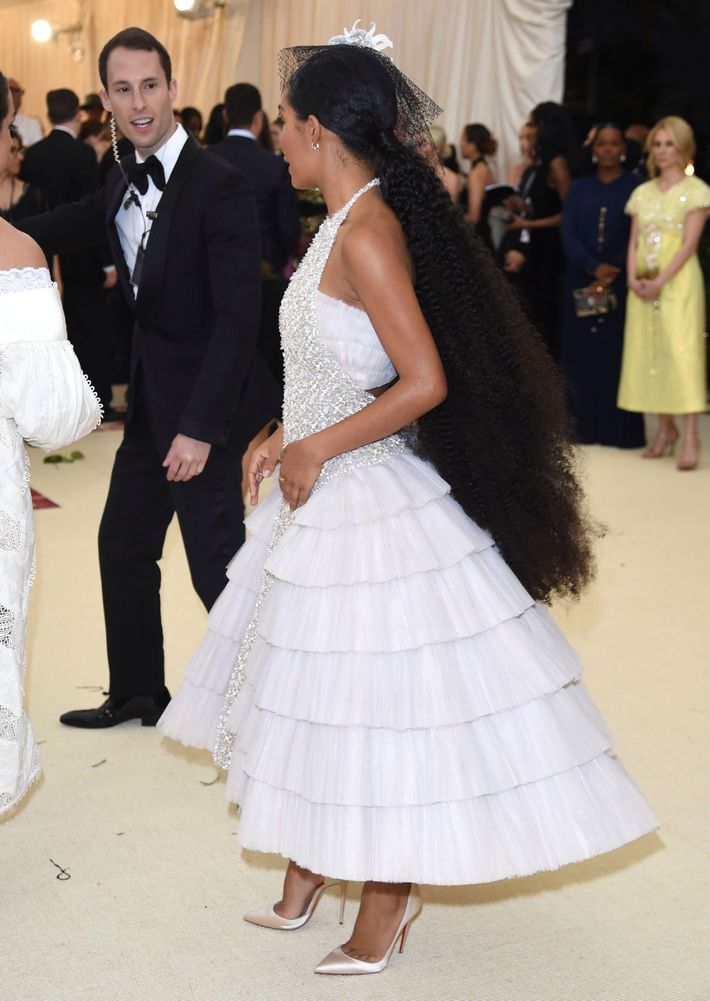 At 60 inches, hers wins for the longest ponytail of the night (a styled created by hairstylist Nai'vasha Johnson for John Frieda).