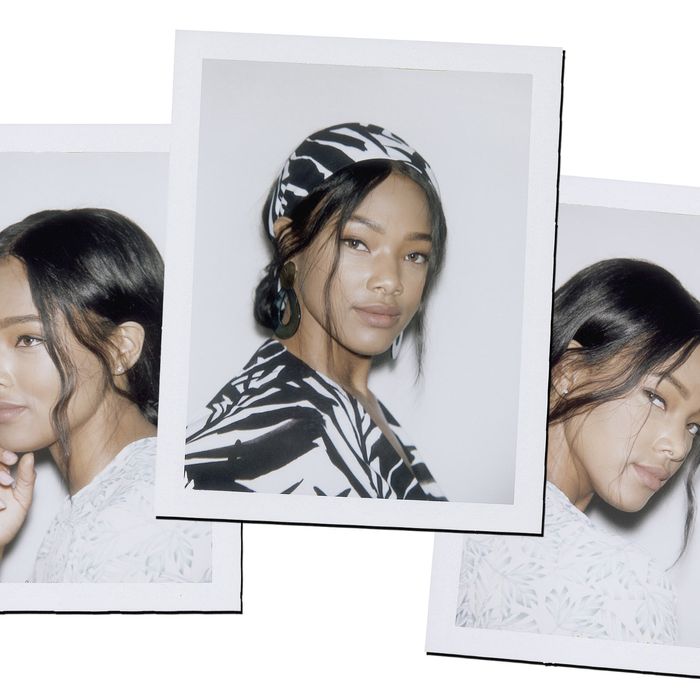 Left: Anita wears her own clothing; Center: Anita wears Michael Kors and Lizzie Fortunato; Right: Anita wears her own clothing.
The first time Anita Marshall started working as a model, she quit after a casting agent told her she was "too fat." In the interim she got a job at Sephora, where a pushy co-worker kept asking her why she wasn't modeling. Finally, Marshall caved and asked, "Listen, if I try one more time, will you leave me alone?" She sent some pictures to the Dorothy Combs modeling agency, and soon Combs herself called to say she was sending over a contract.
Thank god for that pushy co-worker, because Marshall has since been named Essense's Curvy Model of the Month and modeled for Khloé Kardashian's label Good American. She spoke with the Cut about the importance of comfy clothing and her vegan lifestyle.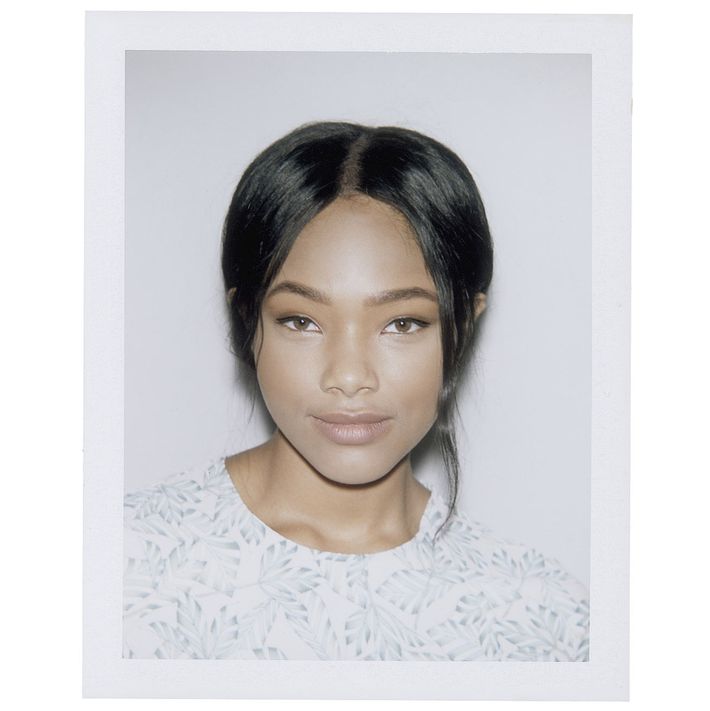 If you could be a magazine, what magazine would you be? 
Food Network magazine, honestly. I love to eat and I love to cook.
If you could speak to animals, which animals would you want to talk to? 
That's not fair, I have to choose? It would probably be dogs. I have a dog named Earl and he is my child. I'm so lucky.
Sneakers or slippers? 
Slippers.
What's something your social-media followers don't know about you? 
That I hate social media.
What was the last website you looked at? 
It was yours, actually, the Cut.
If you could be outfitted by one designer for the rest of your life, who would it be? 
That's a tough one. One vibe for the rest of my life would be Marimekko. Lots of prints, but you still look put-together and you can wear it with your slippers.
What time is your alarm set for in the morning? 
I have eight set at any given time. It ranges from 5 a.m. to 8 a.m. Having a few set is essential.
What do you eat for breakfast? 
Avocado toast or I'll do a smoothie. I'll do spinach, mixed berries, and almond milk, or peanut butter with blueberries and banana. It's really good after a workout, too, to get your protein in.
If you could only eat three things for the rest of your life, what would they be? 
Avocados, rice, and potato chips — as long as they're dairy-free.
What piece of clothing or accessory makes you feel most like yourself?
My Nike running jacket. I like to work out, but I also like to be comfortable. And it's black and it's my go-to color. It's a whole outfit.
If you were a color, what would it be? 
Aura-wise, yellow.
If you could be trapped in an elevator with one person, who would it be? 
My grandmother.
If you could tell Donald Trump one thing and make sure he would listen, what would it be? 
I would tell him to fall off the face of the earth.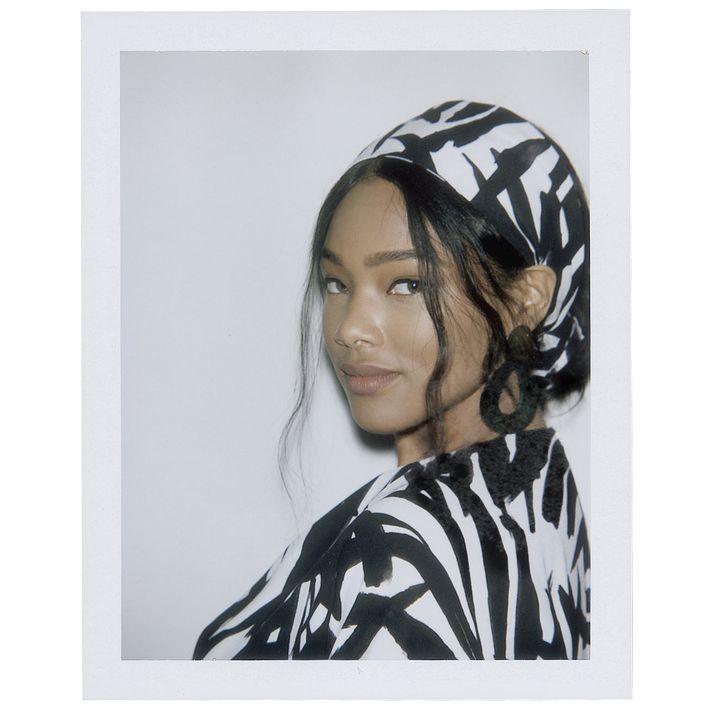 Anita wears Michael Kors Collection dress with belt as headscarf, $2,575 at select Michael Kors stores; Lizzie Fortunato earrings, $175 at Lizzie Fortunato