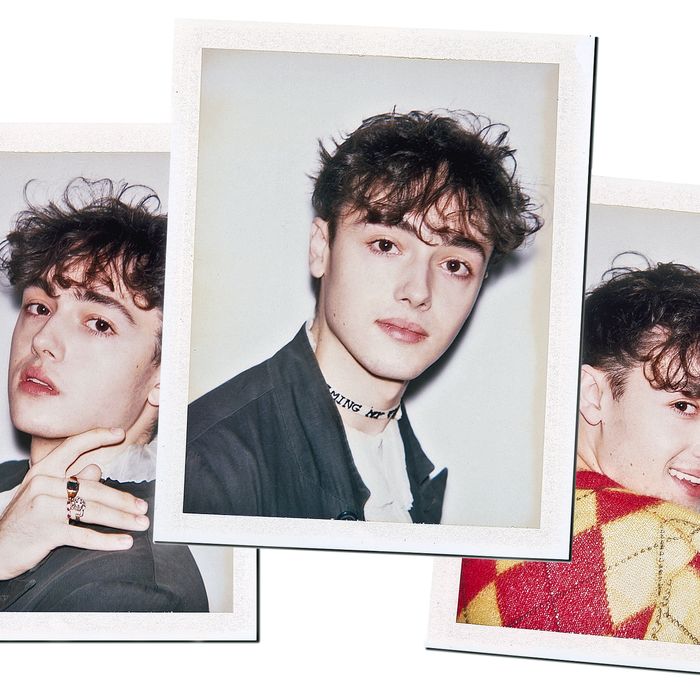 Left: Matthew Domescek wears his own clothing; Center: Domescek wears his own clothing; Right: Matthew Domescek wears a Marni sweater.
Photo: Lucas Michael. Photo Editor: Biel Parklee.
Matthew Domeseck looks like a Renaissance painting — and he knows it. The recent college-grad is a social-media manager at Visionaire, but the true beauty of his aesthetic lies in his personal Instagram. He frequently piles on layers of necklaces, corsets, and Victorian plumage to achieve an otherworldly (but still street-style worthy) effect. And he posts the shots next to Renaissance paintings and elaborate Baroque décor, in case the similarities didn't immediately hit home. He spoke with the Cut about his diet (he's bulking), his preference for slippers, and his secret talent.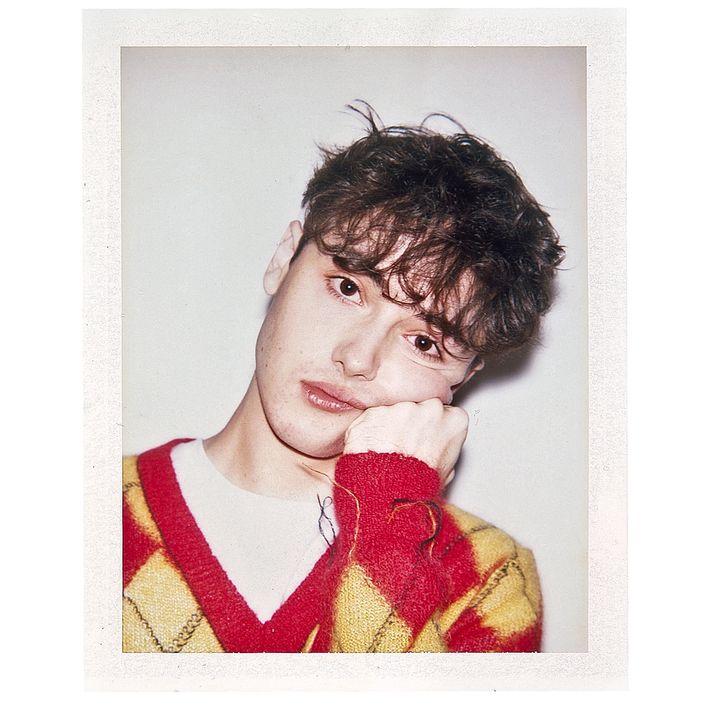 If you could be a magazine, what magazine would you be? 
Visionaire.
If you could speak to animals, which animals would you want to talk to? 
The Carrie Bradshaw answer is "men," but I'm not going to say that. I want to speak to, like, a deer. I wanna speak to Bambi.
Sneakers or slippers? 
Slippers. I have one pair of sneakers and they're for the gym.
What's something your social-media followers don't know about you? 
That I'm an Eagle Scout.
What was the last website you looked at? 
Dis.art, it's Dis's new video platform.
If you could be outfitted by one designer for the rest of your life, who would it be? 
Phoebe Philo.
What time is your alarm set for in the morning? 
Seven.
What do you eat for breakfast? 
Scrambled eggs and sausage. I'm bulking. I actually do lift weights. I'm not trying to get big, but I'm trying to eat more than I am.
If you could only eat three things for the rest of your life, what would they be? 
I love food. Chocolate, sweet potatoes — I love sweet potatoes — and yogurt. I eat a disgusting amount of sweet potatoes.
If you were a color, what would it be? 
Ivory.
If you could be trapped in an elevator with one person, who would it be? 
Maybe Stephen Sondheim. I'd just ask him questions.
If you could tell Donald Trump one thing and make sure he would listen, what would it be? 
Social and economic inequality is at the root of most of our country's problems.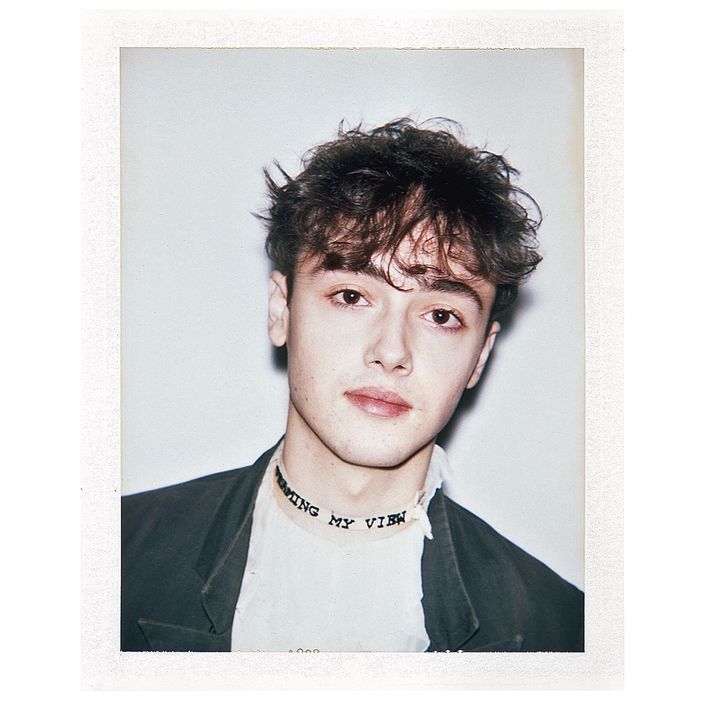 Matthew Domeseck wears a Marni sweater, $770, available at Marni boutiques.