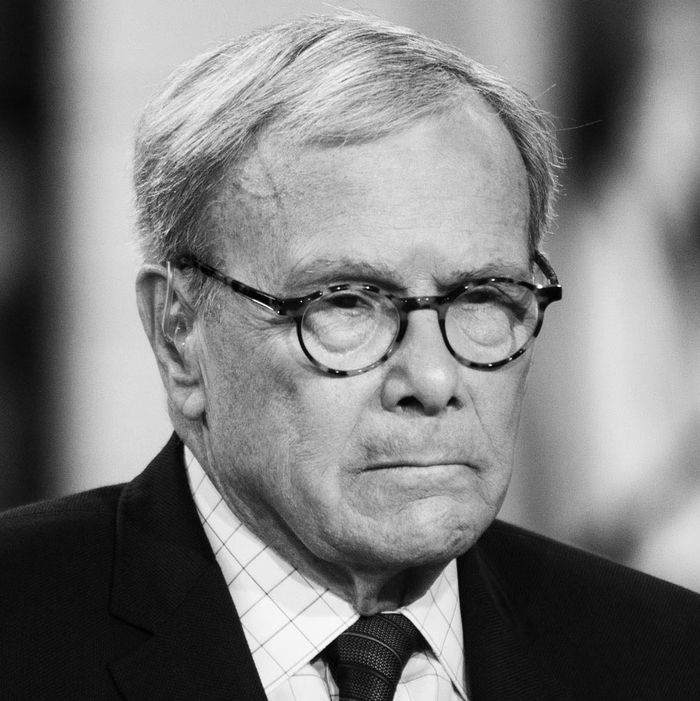 Tom Brokaw.
Photo: Nathan Congleton/NBC/NBCU Photo Bank via Getty Images
In a first-person essay published in New York City weekly newspaper The Villager, a freelance journalist claims veteran NBC anchor Tom Brokaw touched her without her consent.
Brokaw was first accused of unwanted touching by two women in a disturbing Washington Post report published last week, making his new accuser, Mary Reinholz, the third woman to come forward with allegations. She claims that her unwanted encounter with Brokaw occurred approximately 50 years ago, after he had helped her with a story she was writing.
She described the incident, which reportedly occurred at her Los Angeles–area home, as follows:
We talked and then, abruptly, he was embracing me and giving me a French kiss. I pulled away, reminding him that he was married and a tryst was out of the question. He said, "Yes, it would be unfair to Meredith," meaning his wife.
In her essay, she said the encounter made her feel "uncomfortable," as she "wasn't interested in Brokaw as a sex partner."
Following the first two allegations published in the Washington Post report, Brokaw vehemently denied the accusations against him, privately likening them to a "drive-by shooting." He has yet to respond to this allegation.
More than 60 of Brokaw's former and current colleagues — not including Megyn Kelly — also signed a letter in solidarity with the accused news anchor, painting him as "a man of tremendous decency and integrity." Though if the reports are true, the number of women in media who actually support Brokaw is much smaller than the letter would suggest, as lower-level employees reportedly felt great pressure from NBC executives to sign the statement.