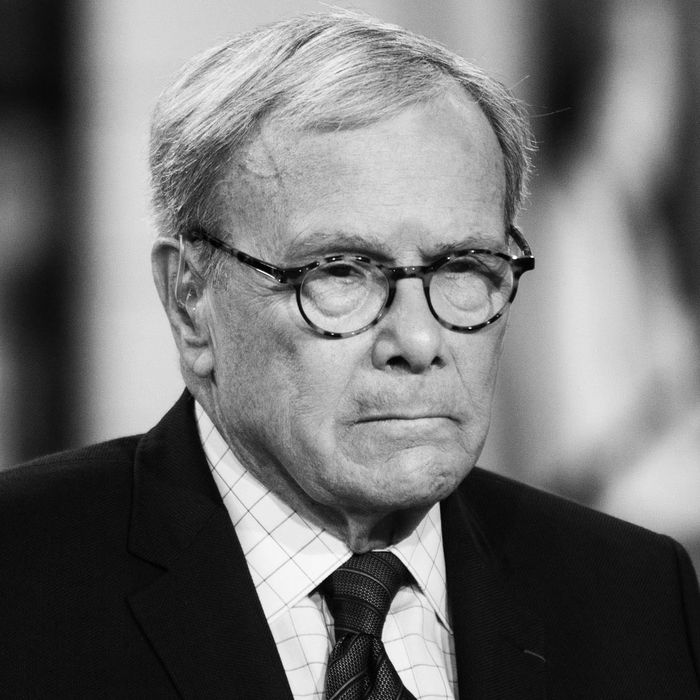 Tom Brokaw.
Photo: Nathan Congleton/NBC/NBCU Photo Bank via Getty Images
Last month, two women who worked at NBC came forward with sexual-harassment accusations against veteran network anchor Tom Brokaw. Brokaw vehemently denied the claims, while 65 women in media — including Rachel Maddow and Andrea Mitchell — signed a letter in support of him (a later report said some NBC staffers felt "forced" to do so). Shortly afterward, a third woman accused him of once making unwanted advances.
Now, Linda Vester, the first woman to come forward publicly, has explained her decision to do so in an op-ed for the Washington Post. "I came forward for a simple reason: to let the public know that otherwise good men — men who treat women well or are even their champions — can also commit acts of sexual harassment," she wrote. "I did not feel like confronting Brokaw in private would accomplish my objective of demonstrating to other victims — past, present or future — that it is safe to come forward with their own accounts of harassment in the workplace."
Vester, who's worked for NBC and Fox News, addressed both Brokaw's response and the women's letter. For the former, she wrote that "his vehemence and spitefulness took me aback." As for the women's letter, she said she didn't doubt that he had treated them respectfully and made a parallel to her own experience working for the late Fox News boss Roger Ailes, saying "he treated me with the utmost fairness and respect." (Ailes, of course, was outed as a serial sexual predator.)
Read her full op-ed here.