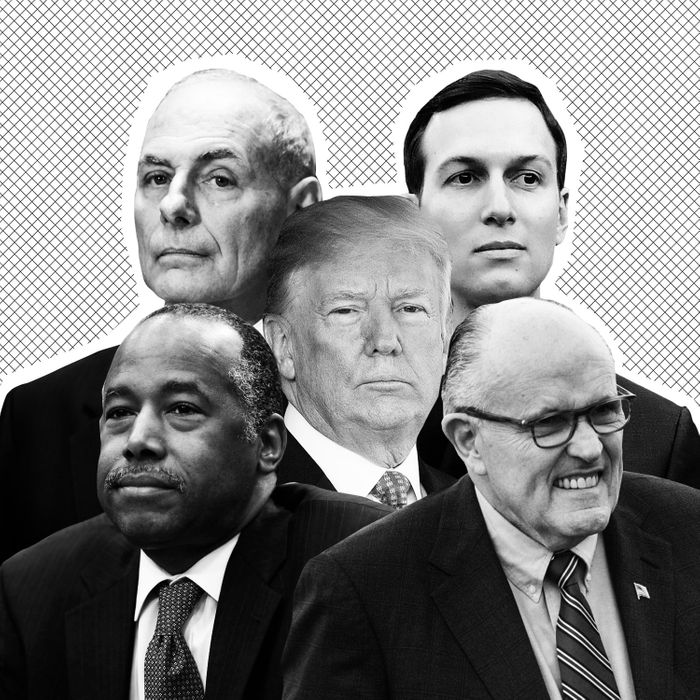 Clockwise from center: Donald Trump, Jared Kushner, Rudy Giuliani, Ben Carson, John Kelly.
Photo: Getty Images
Thanks to a swift and unyielding press cycle, time has become more unknowable than ever. Scandals from last week feel like they happened last year; those from last year feel like they broke when I was but a mere babe, unencumbered by relentless political horrors and with my whole future shining ahead of me, brimming with possibility. This is all to say: Can you remember what these bad men in Trumpworld have done? Who spent tens of thousands of dollars on a dining set versus who spent tens of thousands of dollars on a phone booth? Who has a history of signing oppressive abortion bills and who once crashed a girl's track meet to prove he could outrun them? This is the quiz for you.
What Did This Bad Man Do?
It's pretty straightforward: Guess what bad things these guys have done.