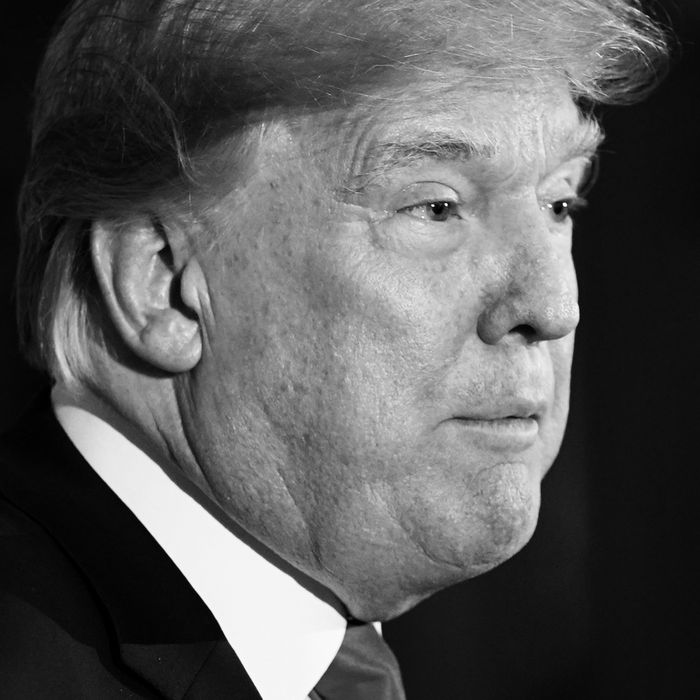 Trump.
Photo: Mandel Ngan/AFP/Getty Images
In Wednesday evening segment on Fox News, Rudy Giuliani told Sean Hannity that Donald Trump repaid his lawyer, Michael Cohen, the $130,000 he paid to adult-film star, Stormy Daniels.
Before this admission, the Trump team's story was that Cohen himself had arranged a $130,000 payment to Daniels, with whom the president had an alleged affair, just days before the 2016 election. Just last month, Trump again denied having had any knowledge of the hush payment.
But tonight, Giuliani contradicted that story.
"I'm giving you a fact that you don't know," said Giuliani, who is a new member of Trump's legal team. "It's not campaign money. No campaign finance violation. They funneled through a law firm and the president repaid it."
Giuliani went on to claim that Trump "didn't know about the specifics about it, as far as I know. But he did know about the general arrangements."
Trump has yet to respond to this statement but he surely will, probably on Twitter, right around sunrise — his preferred time to fire off unhinged rants.