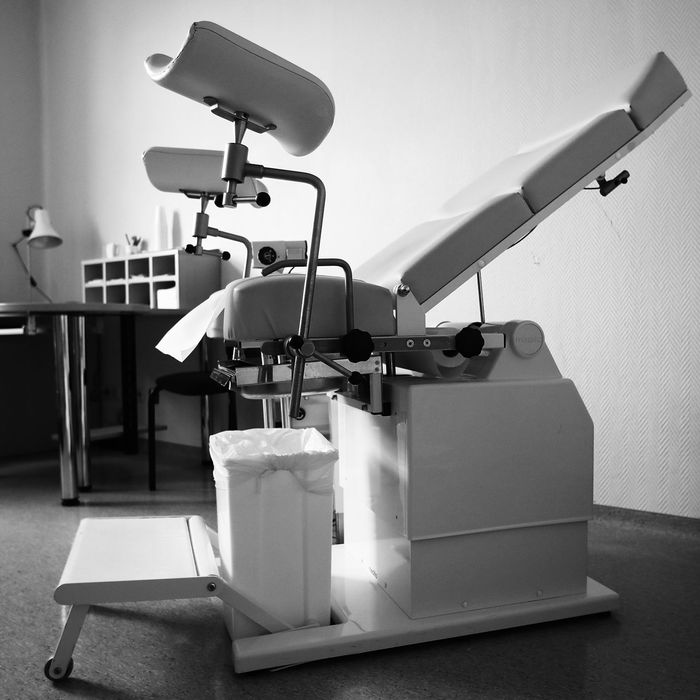 Photo: Sean Gallup/Getty Images
A disturbing report in the Los Angeles Times reveals that a gynecologist at the University of Southern California's student health clinic allegedly touched female students inappropriately for decades, and made racially discriminatory comments to his patients.
Up until he resigned while under investigation last year, 71-year-old George Tyndall worked as the sole full-time gynecologist at USC for nearly 30 years, during which the Times reports he would see up to 16 patients every day.
In interviews with the Times, more than 20 USC employees and former patients claimed that Tyndall took photos of female students' genitals, touched them inappropriately, asked them to fully undress so he could look at their bodies, questioned them about their virginity, and targeted Asian students who might not question his alleged inappropriate practices.
In one incident, a chaperone who was in the room with Tyndall recalled the time the doctor made a comment to his patient about her hymen.
During some exams, Tyndall made explicit reference to sexual intercourse while his fingers were inside patients, according to five people who heard the remarks or were told about them.




"He would tell young ladies their hymens are intact. 'Don't worry about it, your boyfriend's gonna love it,'" a chaperone recalled.




In interviews, Tyndall defended his routine use of fingers at the start of the pelvic exam, saying it served legitimate medical purposes. He said the method enabled him to identify women with vaginismus, a condition in which vaginal muscles involuntarily spasm, making pelvic exams particularly painful. Tyndall also said he sought to assess the health of pelvic floor muscles.




"The medical assistants know patients are smiling and that I never cause pain," he said.
According to a former USC student who spoke to BuzzFeed News, Tyndall was "the main guy everyone saw." She remembered his "uncomfortable, off-color" comments to her, one of which concerned her "hard" hymen.
In another instance reported by the Times, Tyndall reportedly asked a different student if he could keep the IUD he had just removed from her. For years, "a chorus of people were saying there's something inappropriate about this guy," a chaperone told the Times.
However, it wasn't until June 2016 that the university launched an investigation into Tyndall, despite numerous chaperones having reported the gynecologist over the years. When USC concluded that Tyndall has made inappropriate comments toward patients, the doctor — who claims he did nothing wrong — retired in summer of 2017.
Furthermore, USC did not report Tyndall to the California Medical Board until earlier this year, and only made the 2016 investigation public the day the Times published its investigation.
"We expect much of people entrusted with the wellbeing of our students," USC president C. L. Max Nikias wrote in a statement published today. "While we have no evidence of criminal conduct, we have no doubt that Dr. Tyndall's behavior was completely unacceptable. It was a clear violation of our Principles of Community, and a shameful betrayal of our values."
Read the full report here.