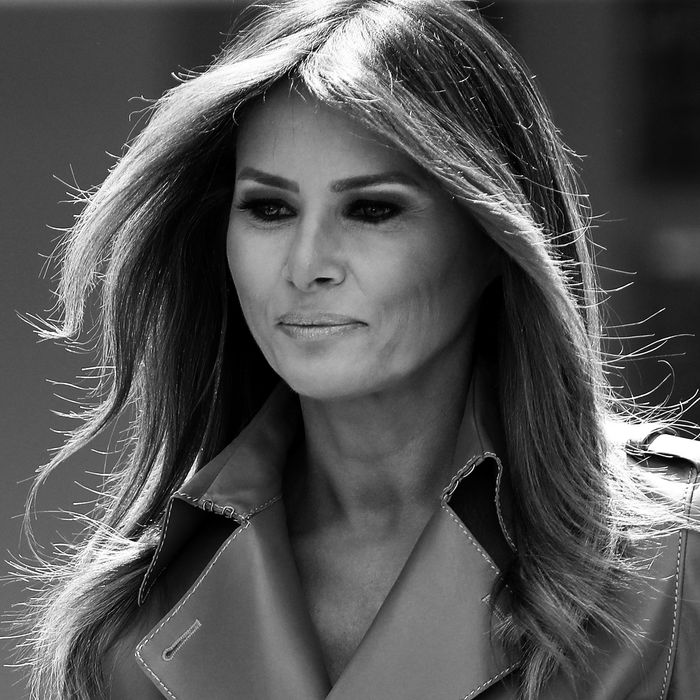 Melania Trump.
Photo: Win McNamee/Getty Images
Melania Trump's spokesperson wants us to know that the First Lady is "doing great." Really! She's been tweeting, "focusing on her initiatives," and presumably recovering from a medical procedure. But for the past 19 days, Melania has been out of public view, prompting theories about her absence and one resounding question: Where's Melania????
The First Lady who apparently never wanted to be one was last seen on May 10 with her husband at Joint Base Andrews. Four days later, the White House announced that Melania was recovering from an "embolization procedure" for a benign kidney problem, which kept her at Walter Reed National Military Medical Center for five nights. Then, on May 19, Donald Trump welcomed his wife of 13 years, "Melanie," back to the White House.
Following the procedure, Melania's communications director Stephanie Grisham said the First Lady was "resting comfortably and remains in high spirits."
While the First Lady has been active on Twitter, she hasn't been seen in public for nearly three weeks now, which the Washington Post considers "an unusually long absence even for a first lady who relishes life outside the spotlight." This past Friday, when Trump faced questions about Melania as he was leaving the Naval Academy's graduation ceremony, he pointed to a White House window and said, "She's doing great. She's looking at us right there."
According to a pool report, Melania was nowhere to be seen.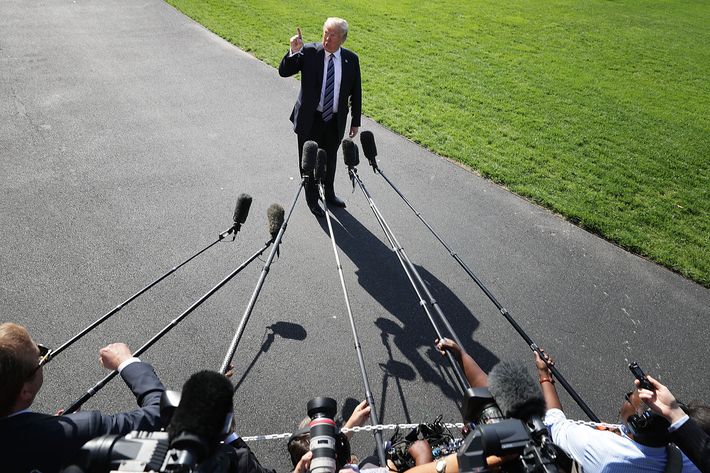 As an attempt to assuage growing concerns, a spokesperson announced on Tuesday that since her procedure, Melania "has had several meetings … and will continue to do so this week." The First Lady is also apparently focusing on her perplexing opioid abuse and social-media use initiative, Be Best.
Despite her spokesperson's assurances, the public isn't totally convinced. Some people are making speculations about plastic surgery; others, much more cynically, about spousal abuse.
All the people want is one simple answer: #WheresMelania?