Prince Harry and Meghan Markle.
Photo: Chris Jackson/Getty Images
It's finally (almost) here: This month, on Saturday, May 19, in the year of our lord 2018, Prince Henry Charles Albert David of the U.K. will marry Rachel Meghan Markle (yes, that's her full name!) of California in a very fancy ceremony at St. George's Chapel, Windsor Castle.
The royal wedding between Meghan and her royal ginger will surely be an extremely exclusive affair — dare we say, the most exclusive affair of the year? In the spirit of full disclosure, we should say that we still haven't received our royal wedding invitations yet even though we know other similarly important people have received theirs and we are 100 percent confident we are on the guest list.
We're obviously extremely busy writing harshly worded letters to the post office for clearly losing our invites. But in the meantime, let's take a look at who (else) made the ultra-exclusive royal wedding invite list.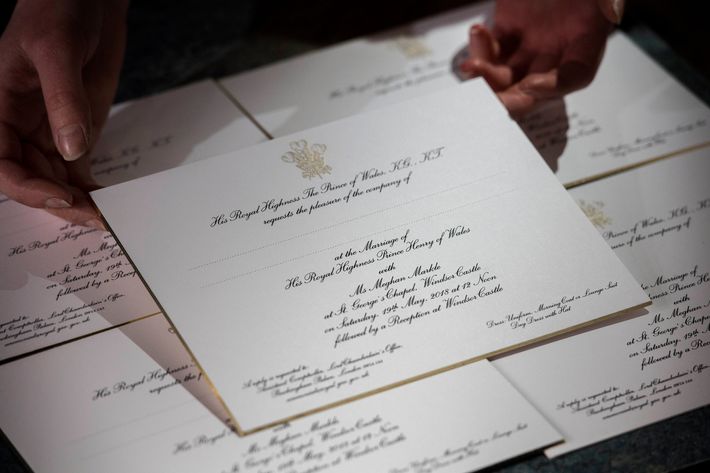 • Prince Harry and Meghan Markle: Ah, yes, we can confirm they have been invited.
• Queen Elizabeth will be there, both because she is the queen and because Prince Harry is her grandson. Prince Philip should be there, too, as long as he is in good health.
• So will Prince Charles and Camilla Parker Bowles, since they're actually hosting the private reception where Meghan will be wearing her second wedding dress.
• Prince William will be serving as best man during his only brother's wedding, so he has been invited. (He even threatened to get "revenge" on Prince Harry during the ceremony, which sounds ominous).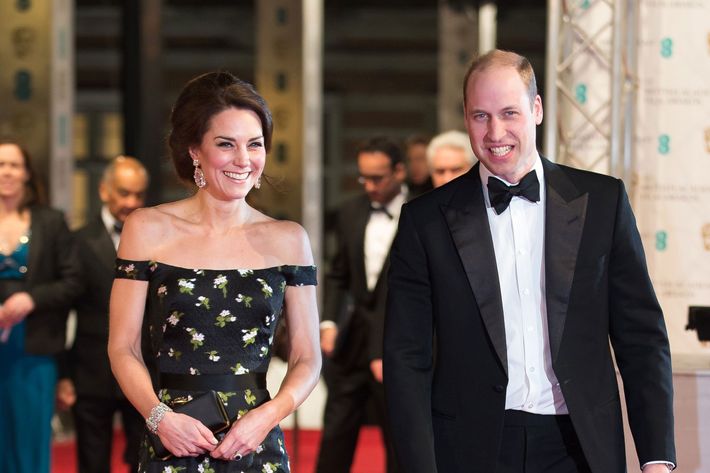 • Kate Middleton may have just given birth, but she will still be attending the royal wedding, where she has been instructed to "enjoy the day." How nice.
• Speaking of Prince William and Kate Middleton, it looks like two out of three of their children have also been invited. Prince George will be attending and serving as a pageboy, while Princess Charlotte will be a flower girl and/or bridesmaid. We assume Prince Louis will be home being a baby.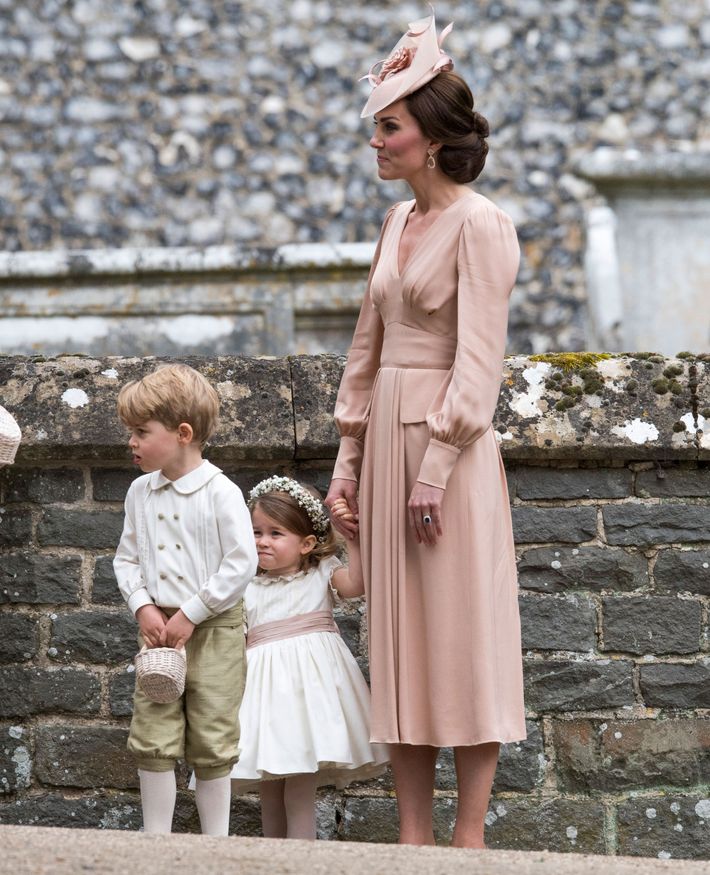 • You know who else will be there? Meghan's Canadian best friend, stylist Jessica Mulroney, whose 4-year-old daughter Ivy is expected to serve as a flower girl and/or bridesmaid as well. Jessica was rumored to me Meghan's matron of honor, but turns out there just won't be a maid or matron of honor at this particular wedding.
• Meghan's American best friend, writer Lindsay Jill Roth, will also be there. People were also saying Lindsay could end up as Meghan's matron of honor instead, but obviously that's not happening either.
• It's not a royal wedding without Victoria and David Beckham in attendance. Victoria, who would like us all to know that she's friends with Meghan, confirmed she'd be attending to James Corden earlier this month. Look, here are the Beckhams at Kate and Prince William's 2011 royal wedding for context: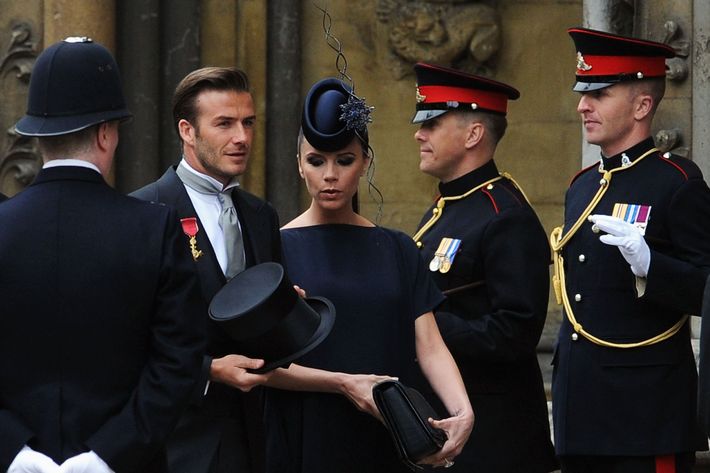 • Oh yes, and of course, the rest of the Spice Girls will be there, too.
• Meghan's yoga instructor mom Doria Ranland will definitely be in attendance. We've heard her dad Thomas Markle will be there, too. He was recently photographed looking at a photography book about the U.K., so that checks out.
• Serena Williams, one of the greatest athletes of all time, is a longtime friend of Meghan's. She's said she may have a scheduling conflict (oh, you know, just a tournament) but if she can make it, she'll be there.
• Priyanka Chopra has confirmed that she's been invited. Have you guys seen Quantico? It's about the FBI and very addicting, even though I only watched the first season.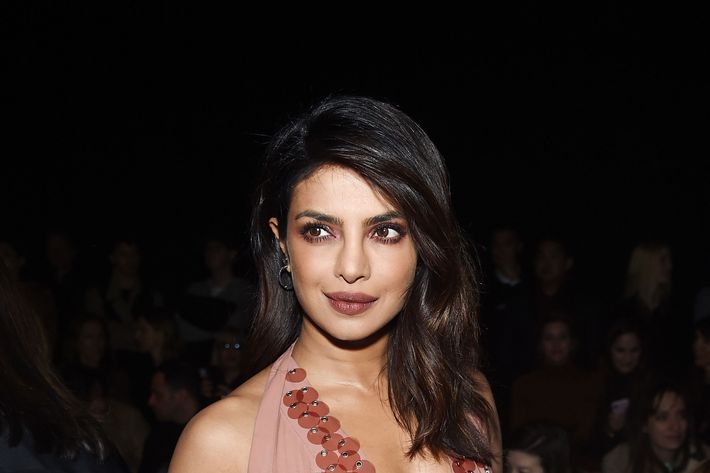 • Elton John: check. He'll be there.
• The cast of Suits: yes — or well, at least some of them have been invited. According to Hello!, major cast members and key executives have made the cut. "The cast has been contacted in regards to invites from Kensington Palace," an insider told the magazine. We're pretty sure that, at the very least, cast members Abigail Spencer, Sarah Rafferty, and Meghan's on-screen love interest Patrick J. Adams will be there. Here's a nice Instagram that Patrick posted:
• British reality star Millie Mackintosh, of a program I've never watched that's called Made in Chelsea, is supposedly invited. I don't know much about her, but the U.K. tabloids are pretty obsessed.
• Survivors of the tragic Grenfell Tower fire and a number of charitable members of the public have been confirmed as invitees.
• Prince Harry's two most serious ex-girlfriends, Chelsy Davy and Cressida Bonas, both of whom he's apparently on good terms with. That's big of him!
• George and Amal Clooney: Wouldn't you know, it turns out the man who is reportedly worth $500 million (thanks for the very specific info, Daily Mail!) is apparently attending the royal wedding. His attorney wife Amal will also be there — and she's even lending Meghan her hairstylist for the day. What a nice wedding present.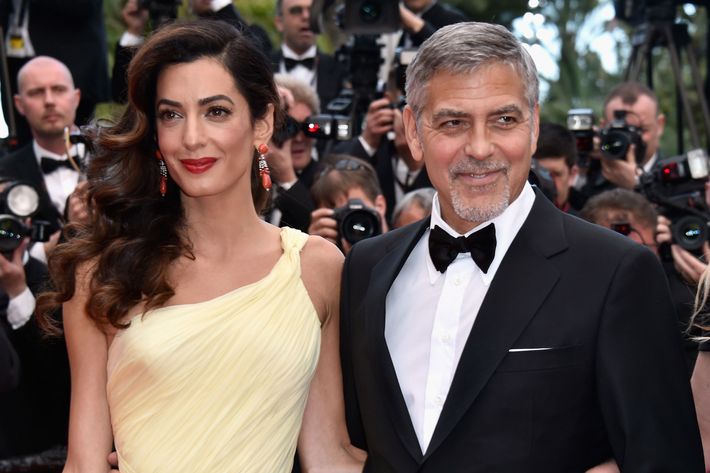 We'll continually update this post as we learn more about the guest list — and we'll also let you know if we ever end up receiving our invites!!!