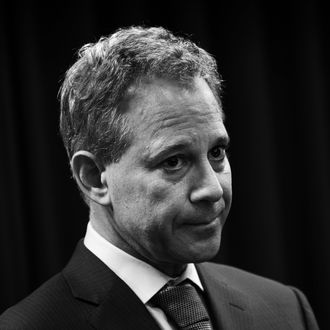 Eric Schneiderman.
Photo: Drew Angerer/Getty Images
On Monday night, The New Yorker published the accounts of four women alleging extensive abuse at the hands of New York attorney general — and vocal supporter of the #MeToo movement — Eric Schneiderman. Mere hours later, he resigned. While New York legislators scramble to find a replacement, here's what to know about the woman who's stepped up to fill the spot in the meantime.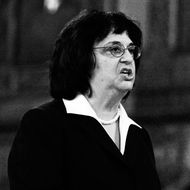 Barbara Underwood, the current State Solicitor General, will take up the role of acting attorney general. She's worked as solicitor general since 2007 and, per her biography, she has an extensive career that includes clerking for Justice Thurgood Marshall, teaching at Yale Law School, and arguing 20 cases in the United States Supreme Court. She's also worked as a prosecutor in multiple boroughs.
"I am honored to serve the people of New York as acting Attorney General. The work of this office is critically important," Underwood said in a statement released Monday afternoon. "Our office has never been stronger, and this extraordinarily talented, dedicated, and tireless team of public servants will ensure that our work continues without interruption."
State lawmakers will soon handpick his replacement — for now. Schneiderman was up for reelection this year so, ultimately, the decision will lie in the hands of voters this November.