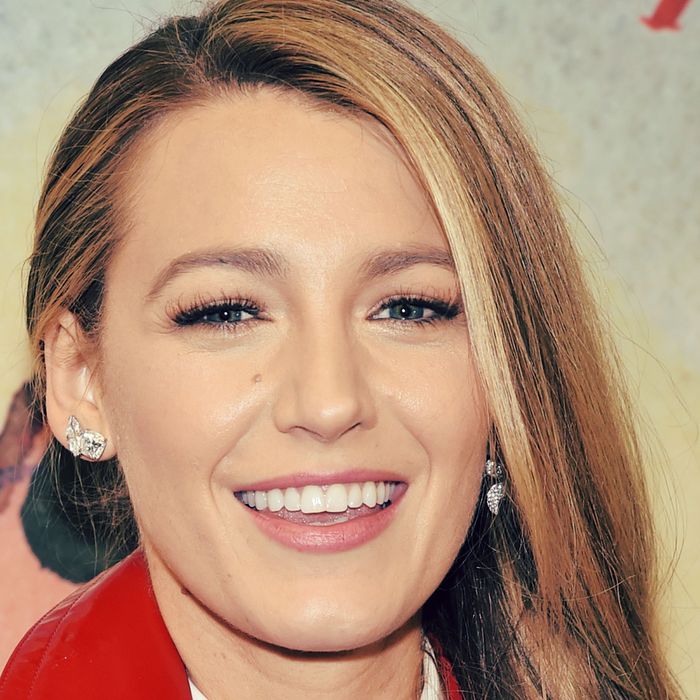 Blake Lively.
Photo: Photo by Jamie McCarthy/Getty Images for Michael Kors/2018 Getty Images
Blake Lively, actress, mother, founder of defunct lifestyle blog Preserve, loves her Instagram. When you have hair that looks like that, a penchant for baking, and Ryan Reynolds as a husband, why wouldn't you? So, imagine the collective shock when Lively deleted all her photos last night.
Have heart palpitations yet? She unfollowed everyone including her husband. Now she only follows 24 normals, all named Emily Nelson. Her bio reads, "What happened to Emily?" First thought: She could be plotting some revenge scheme. Or, maybe she was hacked by an Emily? But no, it's much more Hollywood than that. It's just a marketing scheme.
Lively pulled the stunt to promote her upcoming movie A Simple Favor. She stars opposite Anna Kendrick and Linda Cardellini. Kendrick is a mommy blogger who is uncovering the truth behind the disappearance of her best friend, played by Lively. Lively's character is named Emily Nelson. Was it worth sacrificing your grid, Blake?