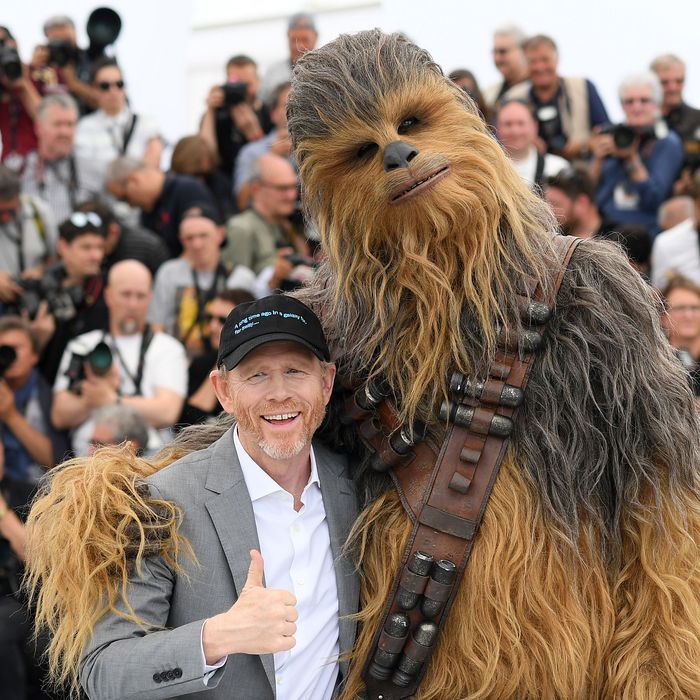 Your boyfriend (L), your boyfriend (R).
Photo: Pascal Le Segretain/Getty Images
Oh my god, why didn't you tell me! This is so exciting. Not only is one of your beloved boyfriends at Cannes, but both of your beloved boyfriends are at Cannes, living it up at the Solo: A Star Wars Story premiere. Wonderful. You must be so proud of them. They've really made something of themselves, and I hope you know you deserve a lot of the credit for that — they were nothing before you, truly. It's almost like … why didn't you go with? To Cannes, I mean. Not to pry, haha. I just figured that if both of your beloved boyfriends, Ron Howard and Chewbacca, were going to Cannes, at least one of them might have asked you to come along. They seem to be having fun, though! The "force is with them," haha. Annyyyyway.