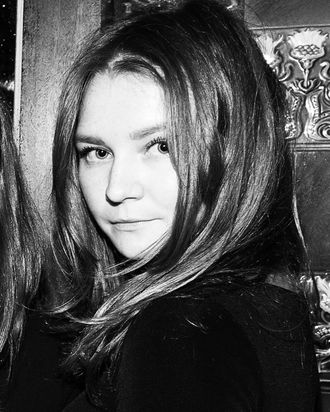 Anna Delvey.
Photo: Dave Kotinsky/Getty Images
On Tuesday evening, the seemingly impossible occurred: Anna Delvey, the alleged socialite scammer who's living on Rikers Island while she awaits trial, Instagrammed a selfie. In the photo with her is none other than Neffatari Davis, better known as "Neff," a hotel concierge at 11 Howard who Anna befriended as she was racking up thousands of dollars of debt while posing as a German heiress.
Below, the photo, which she captioned, "Thelma & Louise." Nice.
According to the Rikers Island Visitor's Guide, you are required to lock up all your belongings — purses, phones, cash, cigarettes, etc. — before entering the establishment. To be explicit, neither Anna nor Neff would be allowed to have their cellphone in Rikers. So, we're left wondering: How the hell did Anna Instagram this photo?
One theory is that Neff has Anna's Instagram login and posted the photo to the account, but that still doesn't answer the question, who took this photo at Rikers? Perhaps it's simply an old picture, and Neff, for some reason or another, decided to Instagram from her friend's account. Or maybe someone from Netflix and Shondaland pulled some strings to get a phone to Anna, given they acquired the rights to Jessica Pressler's story "How Anna Delvey Tricked New York's Party People," published on The Cut.
I guess if there's anything that we've learned from this now-legendary grifter case, it's that Anna can find a way to get away with nearly everything.