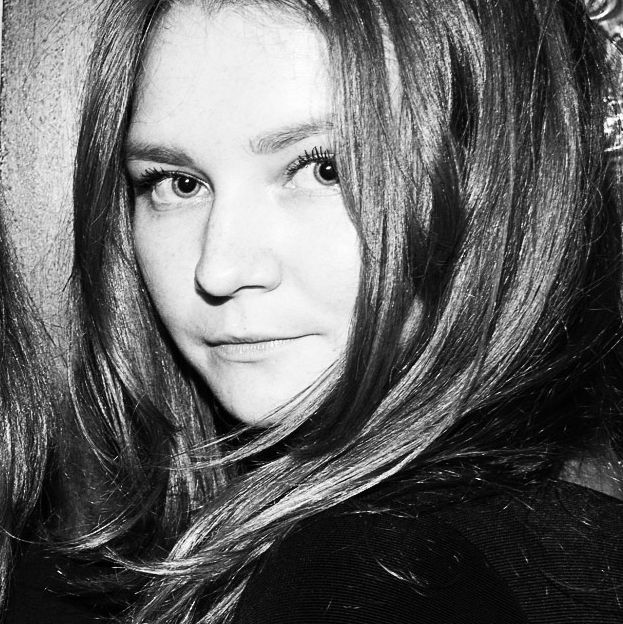 Photo: Dave Kotinsky/Getty Images
While Harvey Weinstein was strolling out of court today, ushered through a velvet rope, alleged socialite scammer Anna "Delvey" was across the street in a locked room, awaiting a criminal hearing of her own. Anna Sorokin, as she is legally known, is living on Rikers Island while she awaits trial for fraudulently racking up thousands of dollars of debt while posing as a German heiress. (And getting into all the best parties.) Defendants who don't make bail don't use the roped entrance — they are marched, in handcuffs, through a series of barred doors.
With her hair in messy pigtail braids and her signature Céline eyeglasses obscuring her face, Sorokin scanned the room when she entered. Seeming to recognize no one, she took her seat next to defense lawyer Todd Spodek. Her hands were cuffed behind her back. Her clothes were rumpled and beige. Perhaps a dozen onlookers sat in the court's gallery, but only a handful were there for Sorokin — three reporters, two photographers, and a pair of strangely chic women from the German consulate in New York. (One wore a cape and was, I must report, absolutely pulling it off.) Spodek said a plea deal of one to three years should suffice for Sorokin. The case had many "mitigating factors," which he will argue later this month, after lawyers from both sides figure out whether a plea deal is possible. Should they fail, Sorokin's trial will start "sometime this summer," according to presiding Judge Diane Kiesel.