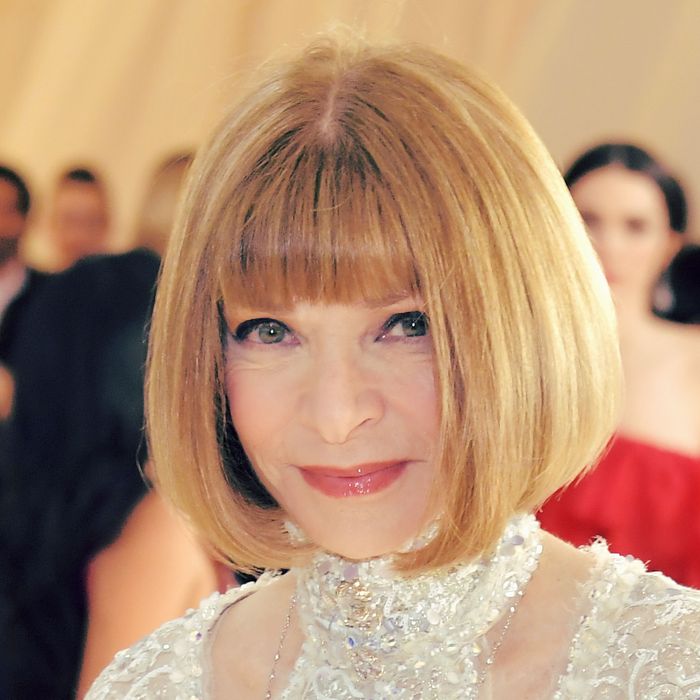 Anna Wintour.
Photo: Neilson Barnard/2018 Getty Images
The age-old question "What does Anna Wintour do in her free time besides play tennis?" was answered last night when Wintour showed up at a Harry Styles concert in New York. Yes, Harry Styles, the guy from One Direction. Judging by pictures, she was among the normal Styles fans at Madison Square Garden — sunglasses and all.
Naturally, Styles fans were confused and excited at seeing the Vogue editor at a concert marketed to 20-year-olds. On Twitter, many speculated that this means Styles has a Vogue cover in the works (his suits are pretty great). But aside from a shared love of fashion and often sitting front row at Burberry, there's little officially linking the two.
On tour, Styles unveiled a new song titled "Anna." However, as it opens with, "Don't know where you're laying, just know it's not with me," it's most likely not about Wintour (although the line "so chew me up and spit me out, nothing left to lose" makes a more compelling case).
Styles has a Gucci ad out, and his tour wardrobe has cemented him as a Mick Jagger–esque style icon, so maybe there's something in the works to bring him into the Vogue fold.