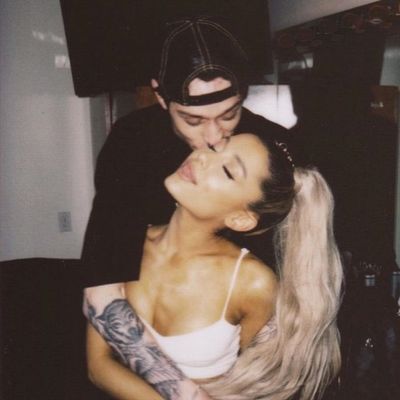 Harry Potter
fans.
Photo: arianagrande/instagram
Recently engaged Harry Potter fans Pete Davidson and Ariana Grande (or "Gravidson", as I have been repeatedly asked to stop calling them) love grand gestures and big commitments, specifically, getting tattoos together.
On Monday, after sharing a video on Instagram of she, Davidson, and some friends shopping for large, tasteful, neutral-colored carpets for their new apartment, Grande posted a video of her new hand tattoo, which reads "H2GKMO" in honor of her favorite phrase, "Honest to God knock me out." She showed off her matching ink with friend Courtney Chipolone, and though he's tagged in the clip, it's unclear whether Davidson got the same tattoo as well.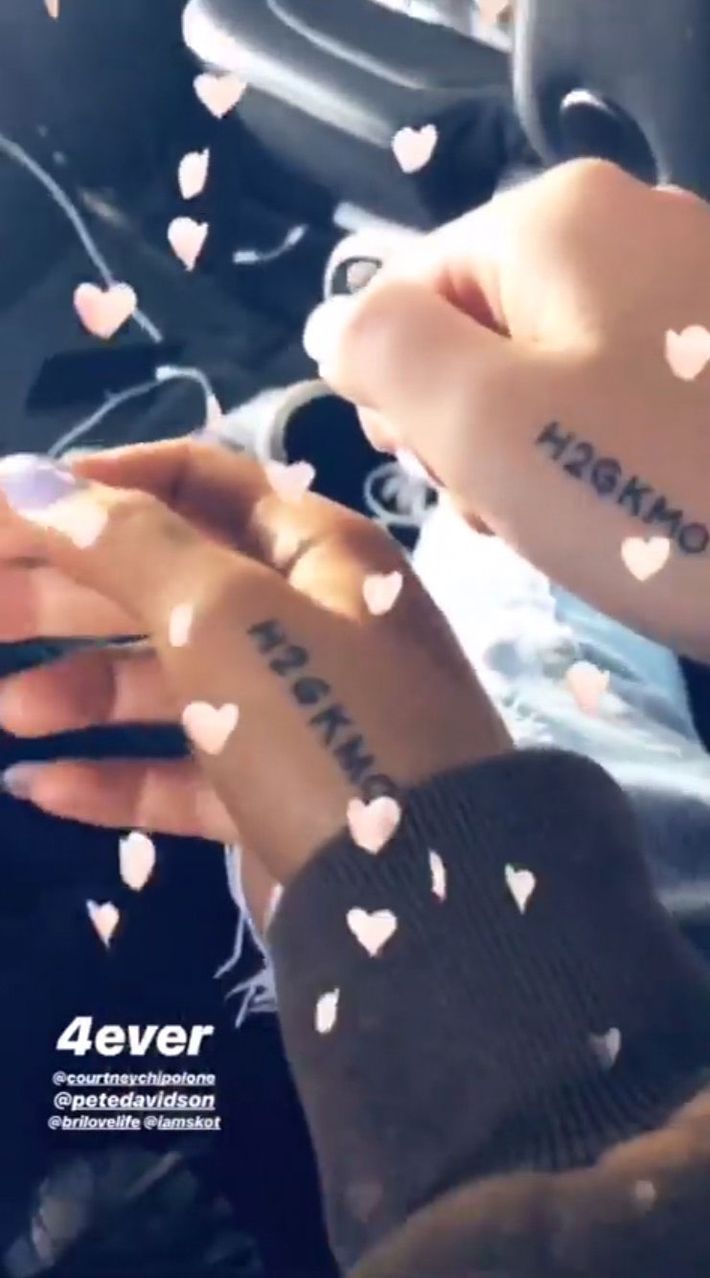 But the certainly couple seems to have gone to the same tattoo parlor together. Later that day, artist Jon Mesa shared a picture of himself and Grande with the caption, "Thanks for the invite @petedavidson." Mesa also shared a picture of the SNL star's new tattoo (on the side of his hand, under his thumb, like Grande's) which says "REBORN" and that Mesa says was inspired by Kanye West and Kid Cudi's new song.
Earlier this month, Davidson also got two Ariana Grande-inspired tattoos — Grande's black bunny mask behind his year, and her initials on his thumb. And back in May, even before they had confirmed they were dating, eagle-eyed fans spotted matching cloud tattoos on Grande and Davidson's middle fingers.
These wild kids. What huge decision will they make next?