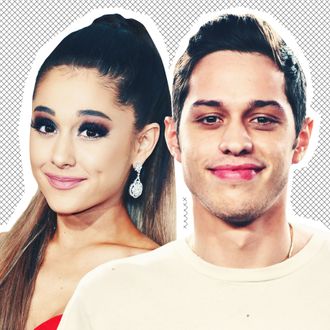 Welcome to You Know What I Heard, the Cut's weekly celebrity gossip column about the peregrinations of the rich and famous.
Us Weekly broke the news yesterday that Ariana Grande, 24, and SNL comedian Pete Davidson, also 24, are engaged. They have been officially dating for a few weeks and apparently share an interest in the Harry Potter series. Prior to getting together last month, Grande was dating the rapper Mac Miller (who was recently arrested for a DUI and a hit-and-run) and Davidson was dating Larry David's writer daughter Cazzie David (who seems nice). So how did this all happen so quickly?
According to a new People exclusive, Grande and Davidson quickly bonded over tragedies in their past. Davidson's firefighter father died on 9/11, and Grande is still dealing with the aftermath of the terror attack on her concert in Manchester last year. "They've both dealt with some dark stuff at a young age," a source told the tabloid. "Everyone around them is super supportive and happy that they've found love."
"It's a recent engagement," another source added. "They're just two people who found love quickly and make each other happy all the time. They both started talking about it this past weekend. It's nothing they've been hiding." According to the original Us Weekly report, the couple started telling people they were engaged at Robert Pattinson's birthday party on Saturday.
Grande also confirmed the engagement on Twitter yesterday, replying happily to a fan who referred to her as "Mrs. Davidson."
And Grande's brother Frankie Grande shared a photo of her wearing a gigantic diamond ring on Instagram:
Here is a clearer picture for people who care (I care!!!):
For those concerned about David, rest assured that she has been out of the country on vacation during all of this and doing just fine.
In other exciting celebrity relationship news, Nick Jonas, 25, is officially dating Priyanka Chopra, 35. The two have been rumored to be together for a few weeks and confirmed their relationship this past weekend when Jonas brought Chopra as his date to his cousin Rachel's wedding in New Jersey.
Is it rude to bring a celebrity to your cousin Rachel's wedding? Does that count as upstaging the bride? Let me know what you think in the comments. In the meantime, here's what a source told People about Jonas and Chopra's relationship: "They're flirtatious and have been hanging out and text all the time." Sounds fun!
In less exciting celebrity relationship news, Justin Bieber was spotted hanging out with his ex-girlfriend Hailey Baldwin again. E! News exclusively reported yesterday that the two were "inseparable" in Miami over the weekend. Both were in town for a church conference but spent plenty of time at the club as well. (I love millennial megachurch culture.) On Sunday night after the conference concluded, a source said, Bieber and Baldwin went to LIV nightclub, "partied until 3 a.m. and then headed back to Justin's hotel in the same car."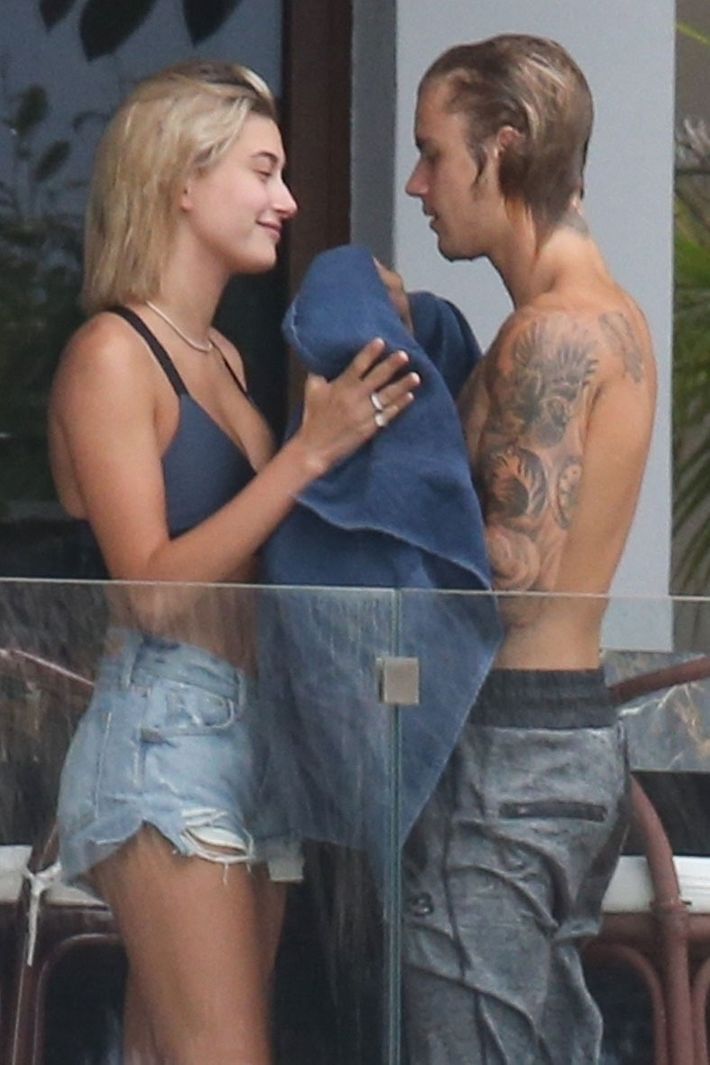 Other potential celebrity backsliders include: Lena Dunham and Jack Antonoff. The recent exes have been getting "flirty" on Instagram over the past couple of days. Does this mean they are getting back together? Probably not, but they do both appear to be single. Antonoff reportedly dated the model and artist Carlotta Kohl after he split from Dunham in January, but he hasn't been seen with her since March.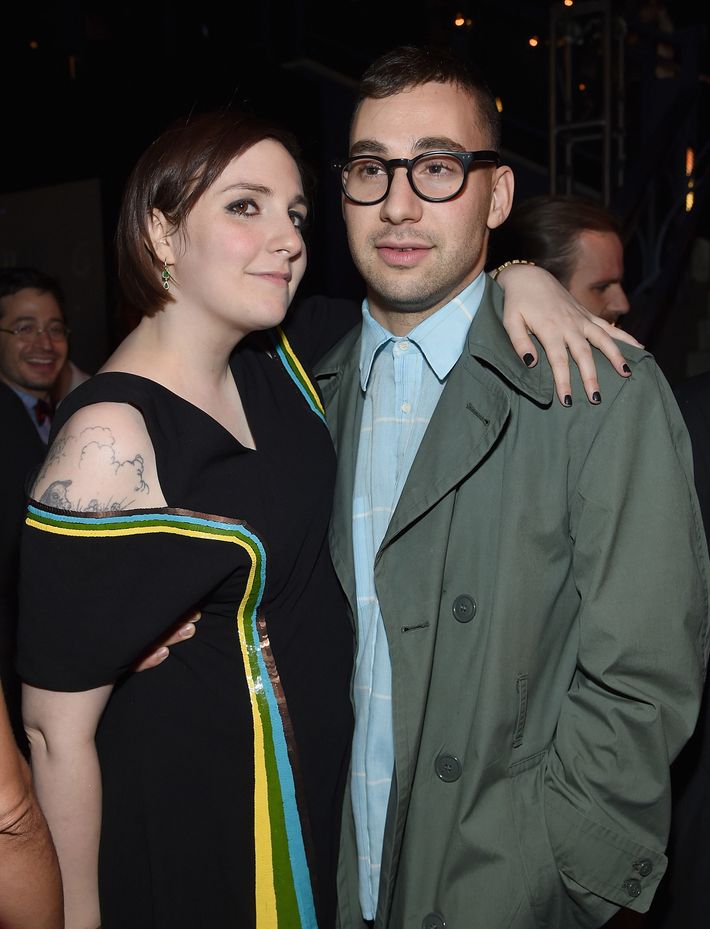 Kohl, incidentally, is good friends with Bieber's most prominent ex-girlfriend Selena Gomez. Gomez and Bieber broke up for the umpteenth time at the beginning of last month.
Hilary Duff is pregnant and I knew it.
And here's an interesting blind item this week from Enty at Crazy Days and Nights:
"You can count on one hand the number of times this foreign born celebrity couple have been publicly spotted together this year. They desperately need to keep that brand going though, so there they were, getting 'spotted' as a couple."
Hmm … there have been a lot of rumors about David and Victoria Beckham recently.
Finally, I'll leave you with this photo of January Jones and the 22-year-old male supermodel Jordan Barrett hanging out at the Moschino resort after-party in Hollywood last week. I have no idea what's going on here, but I approve?
Thanks so much for gossiping this week. If you'd like to get this column in your inbox every week, subscribe in the box up top, and don't forget to email me at allie.jones@nymag.com, send me a message on Twitter, or contact me on Signal, if you'd like to chat.