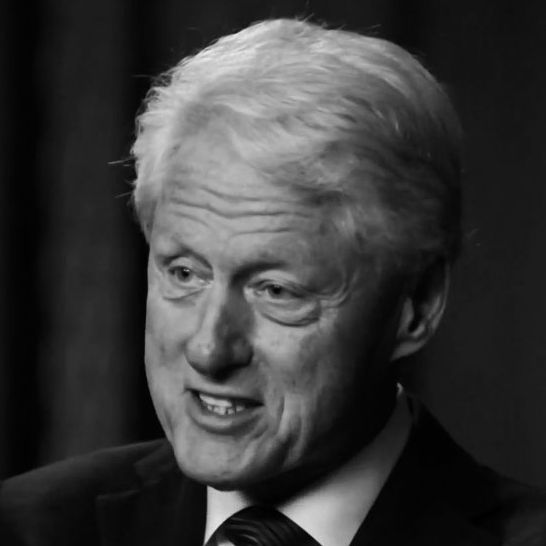 President Bill Clinton on
Today.
Photo: TODAY
In a Monday interview with the Today show, former President Bill Clinton was asked about the #MeToo movement — and whether he has any regrets over how he handled the aftermath of his affair with Monica Lewinsky. Clinton explained he "felt terrible" at the time, but defended his actions.
Twenty years ago, Clinton was impeached after denying under oath that he had an affair with White House intern Monica Lewinsky (who was only 22 when the relationship began). Clinton remained in office, while Lewinsky was shamed and her burgeoning career ruined. Recently, in the wake of the #MeToo movement, many people have been revisiting the scandal, including Lewinsky herself. In a recent essay for Vanity Fair, Lewinsky called Clinton's actions a "gross abuse of power," while others, such as New York senator Kirsten Gillibrand, have said Clinton should have resigned.
Speaking with Today, Clinton said he "did the right thing" by fighting his impeachment rather than resigning. He also said he wouldn't have changed his approach, even in light of the #MeToo movement. "Well, I don't think it would be an issue," Clinton said. "Because people would be using the facts instead of the imagined facts. If the facts were the same today, I wouldn't."
Clinton — who was speaking with Today as part of his book tour for his new novel with James Patterson, The President Is Missing — also claimed that the renewed focus on the Lewinsky scandal stems from people's frustrations over the Donald Trump sexual harassment and assault allegations.
"A lot of the facts have been conveniently omitted to make the story work, I think partly because they were frustrated that they got all these serious allegations against the current occupant of the Oval Office," Clinton told Today. "And his voters don't seem to care. I think I did the right thing. I defended the Constitution."
The former president also told Today that he didn't emerge from the situation unscathed. "I felt terrible then, and I came to grips with it. Nobody believes that I got out of that for free. I left the White House $16 million in debt," he said. Clinton added that while he never apologized or spoke to Lewinsky privately about what happened, he did issue a public apology.