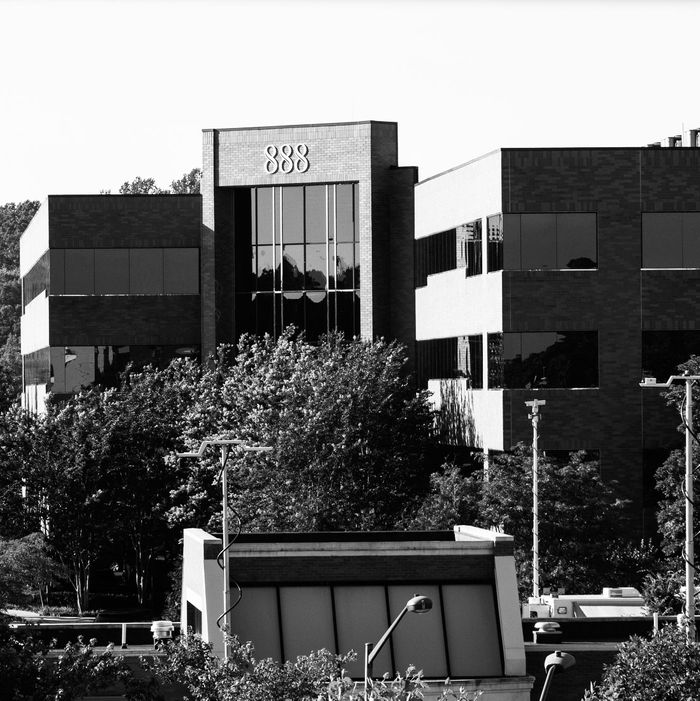 Capital Gazette
offices.
Photo: Alex Wroblewski/Getty Images
The man charged with killing five people at Annapolis' Capital Gazette newspaper on Thursday afternoon had reportedly threatened the paper before, Gazette staff told the Baltimore Sun.
The suspect, Jarrod Ramos, 38, filed a defamation suit against the Gazette in 2012, after the paper accurately reported on Ramos's harassment and stalking of his former high-school classmate. The woman's lawyer, Brennan McCarthy, told CBS News that Ramos began stalking his client in 2009, shortly after he added her as a friend on Facebook, and would send her emails that said things like, "go hang yourself," "you're going to need a restraining order now," and "you can't make me stop." She also believes Ramos may have reached out to her former employer and cost her a job.
The woman took Ramos to court in 2011, and five days after he pleaded guilty to criminal harassment, Gazette reporter Eric Hartley, who had been in the courthouse that day, published a story titled "Jarrod wants to be your friend." The article detailed how Ramos's seemingly innocuous friend request turned into a nightmare for the woman he stalked.
"The case is extreme. But it provides a frightening look at the false intimacy the Internet can offer and the venom that can hide behind a computer screen," Hartley wrote.
Ramos sued the paper for defamation, but the case was dismissed in 2015 when the judge ruled that there was "not one piece of evidence" that the report was false.
That did not stop Ramos for pursuing an aggressive campaign against the paper. According to the Sun, a Twitter account under Ramos's name (that appears to have been suspended) regularly commented on Anne Arundel County news, and made references to the shooting of the magazine Charlie Hebdo in France. Its avatar was a picture of Hartley, and its banner was a picture of Thomas Marquardt, the paper's former editor and publisher, and its former owner, Philip Merrill.
Marquardt told the Sun that Ramos threatened him and the paper for years, and that when he reported the threats to the police in 2013, they said nothing could be done about it.
"I was seriously concerned he would threaten us with physical violence. I even told my wife, 'We have to be concerned. This guy could really hurt us.'"
On Thursday afternoon, minutes before the shooting, the account in Ramos's name reportedly tweeted, "Fuck you, leave me alone."