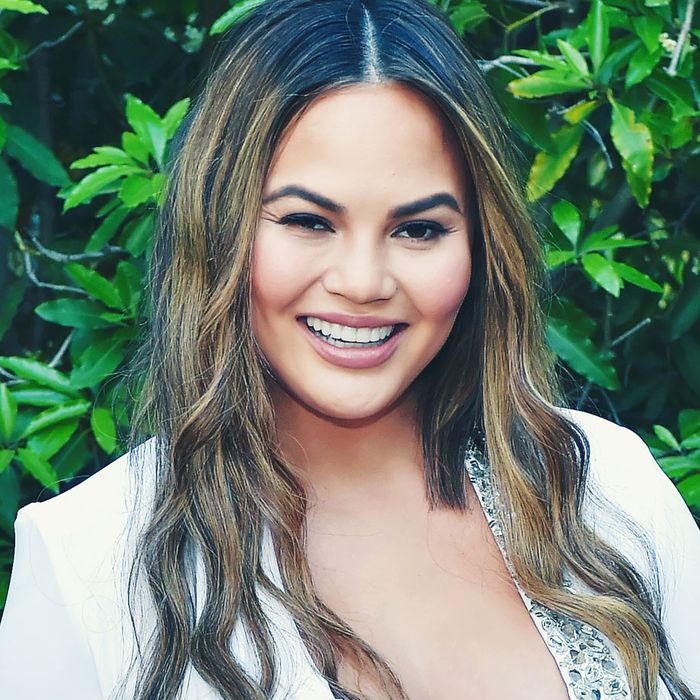 Chrissy Teigen.
Photo: Stefanie Keenan/Getty Images for The Daily Front Row
Chrissy Teigen and John Legend's daughter, Luna, is only 2 but is already helping out her mom with makeup collections. Well, kind of. She's letting Teigen know which products smell best, which is a very important and often overlooked aspect of cosmetics.
In an interview with Women's Wear Daily, Teigen discussed the inspiration behind her collaboration with Becca Cosmetics, and mentioned that Luna was involved with "providing feedback" on the fragrances. Per WWD:
"[Luna is] very into smell, she likes really fresh, clean scents," Teigen said. "So was John, too. They're two peas in a pod in every single way. The [scent] that they both loved is the one we ended up going with."
She loves her mom's stash of beauty products, particularly playing with brushes (who doesn't?). Teigen's collaboration with Becca, focusing on highlighters, lip glosses, and other glow-y products, launches tomorrow on Becca's website, Sephora, and Cult Beauty. Chrissy tested; Luna approved.