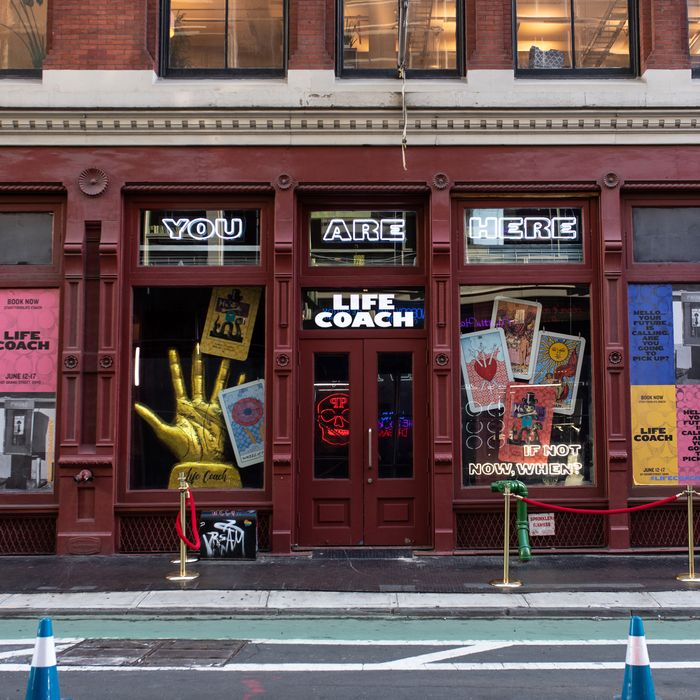 Photo: Hunter Abrams/BFA.com
Last night, Coach opened up a new interactive pop-up in Soho named Life Coach. The brand calls it "an immersive multi-sensory experience," and it's certainly immersive, with elaborate, surreal sets created in collaboration with designer Simon Costin. Guests are encouraged to walk through the different rooms and take in the wildly different atmospheres, from a room dedicated to classic New York to one that feels like a mystical forest.
Coach describes the experience as "playful and nostalgic," starting in the first room, a blank subway station where guests can write on the walls. There's a fairground scene with as much popcorn and cotton candy you could ever want, and a dark forest of self-discovery with tarot card readings and horoscopes.
Last night, the brand's Creative Director Stuart Vevers hosted a launch party alongside models Joan Smalls, Soo Joo Park, and Paloma Elsesser. And today through June 17, it will be open to the Instagramming public. Admission is free, with walk-ins welcome but appointments recommended in advance.