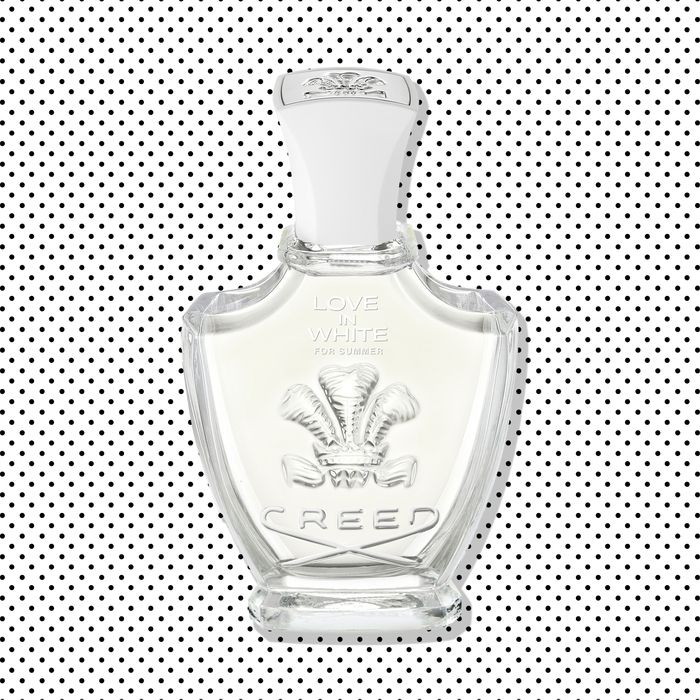 Esteemed royal perfume house Creed just released a fragrance that's perfect for summer weddings. Love in White for Summer was inspired by Creed's powdery and floral Love in White perfume, but with additional hints of citrus and wood.
The original Love in White is a romantic scent inspired by a spring trip to Fontainebleau. The first bottle was given to Laura Bush in 2005. The latest limited-edition scent is more summer-oriented, and supposed to be reminiscent of the Côte d'Azur and the French Riviera — or even a P. Diddy–hosted all-white Hamptons party. Despite all the glamorous reference points, though, the predominantly fresh, woody, and floral scent would wear well in any situation.
When the perfume is first sprayed, rose, bergamot, and magnolia notes rise before eventually settling into skin. Next, you'll experience elements of cedar wood, sandalwood, jasmine, and iris. If you've tested Creed's Fleurissimo, you'll notice similar rose and iris notes.
Love in White for Summer is available now from Creed and Nordstrom, and it also can be layered with the original Love in White shower gel, lotion, and oil.
Photo: Russell Starr 516-817-0971
If you buy something through our links, New York may earn an affiliate commission.