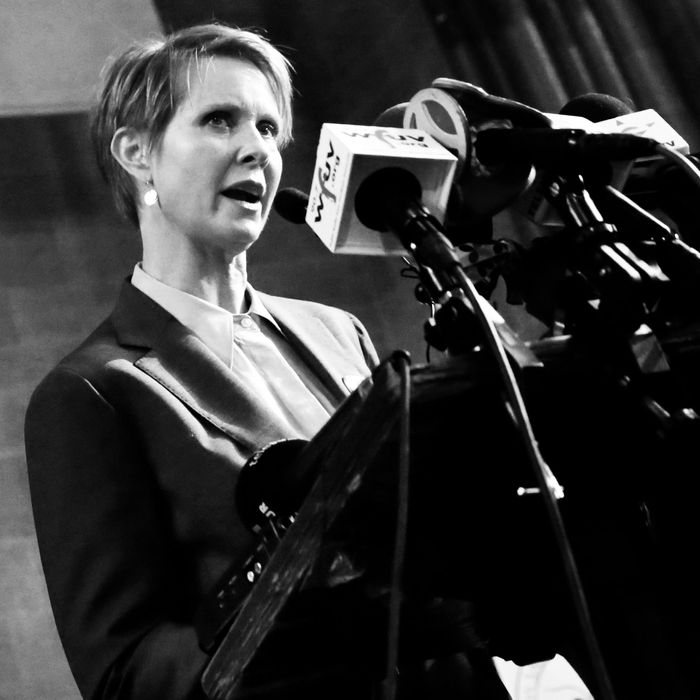 Cynthia Nixon.
Photo: Richard Drew/AP/REX/Shutterstock
As outrage mounts over the treatment of migrant families at the U.S.–Mexico border, New York gubernatorial candidate Cynthia Nixon is not mincing words. During a Thursday morning appearance on The View, she called for Immigration and Customs Enforcement to be abolished — then, later in the day, referred to it as a "terrorist organization."
Nixon was present at a rally at an Upper West Side church on Thursday evening, where the community had gathered in support of Guatemalan immigrant Debora Barrios. Barrios, a mother of two, sought sanctuary at the church in early June after ICE informed her of her impending deportation.
"ICE has strayed so far from its mission. It's supposed to be here to keep Americans safe but what it's turned into is frankly a terrorist organization of its own," Nixon told NY1. "It's terrorizing people who are coming to this country." ICE was founded in 2002 as part of the Department of Homeland Security.
Her opponent, Governor Andrew Cuomo, has said that he believes ICE should continue to exist and be a "bona fide law enforcement organization that prudently and diligently enforces the law."