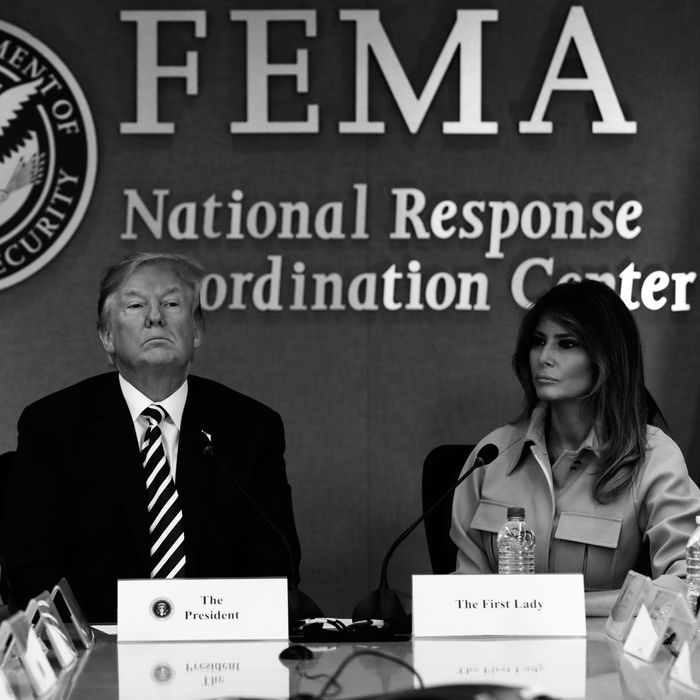 Trump, Pence, and the First Lady at FEMA headquarters.
Photo: Yuri Gripas-Pool/Getty Images
President Trump's meeting at the FEMA headquarters on Wednesday was notable because he was joined by First Lady Melania Trump, who is "alive" and "well" following her 26-day absence from the public eye. Also notable, this brief, chilling moment shared by reporter Jules Suzdaltsev.
Someone probably just told President Trump and Mike Pence to put their water bottles away for a picture, but nonetheless, it's haunting. The two are remarkably in sync. Does the Vice President practice his mirroring tactics? Does Mother help?
"There was zero hesitation from Pence. It's like they rehearsed it," one Redditor commented on a lengthy thread devoted to dissecting the clip.
This is not the first time the president has had a bizarre interaction with water, either. Remember this?
And this?
Perhaps he would be more comfortable with a Diet Coke.