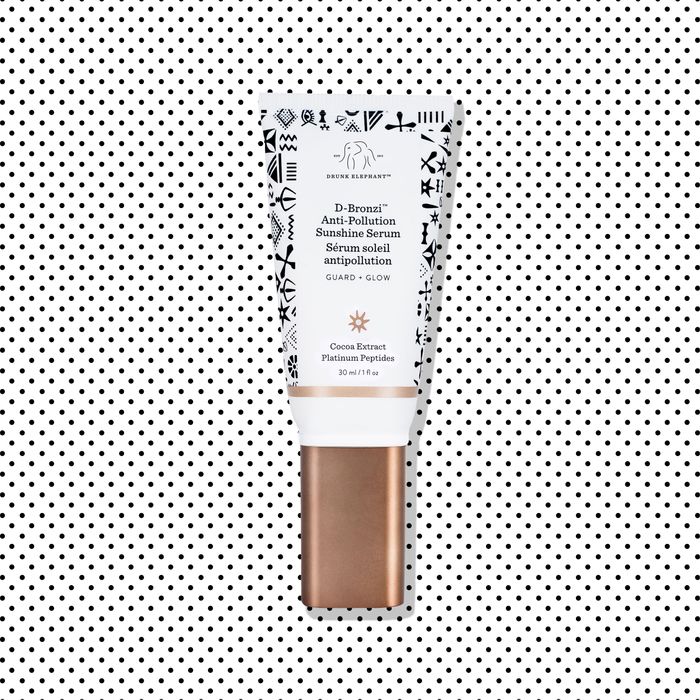 When Drunk Elephant's Tiffany Masterson finally okayed the formula of the brand's newest product, her chemist was so excited. "My chemist told me later they were high-fiving each other in the lab because they had never been able to create a formulation like this that was silicone-free," she writes. Welcome to the world Drunk Elephant's D-Bronzi Anti-Pollution Sunshine Serum. It's a mouthful, but the small tube contains the new "silky, natural-looking, bronzing concentrate" that you only need a tiny dollop of.
D-Bronzi is the brand's first venture into color cosmetics, and is a liquid bronzer made of raw cocoa powder that's meant to be mixed into Drunk Elephant's popular, "natural" non-toxic serums and creams for a boost of color without the harmful effects of the sun. In effect, it creates a sheer bronzer out of your favorite products. If you're looking for major color payoff, you'll have to layer it on or mix more into your chosen base. For those with darker skin tones, it'll be more like a hint of radiance. The D-Bronzi formula is made of virgin marula and black currant seed oils combined with fatty acids to provide a nourishing barrier for skin.
You can add one small pump to any skin-care product, but Drunk Elephant recommends combining with the Umbra Sheer sunscreen and Marula Oil for a hydrating and nourishing cream with a hint of glow. D-Bronzi will be available at Sephora on June 14.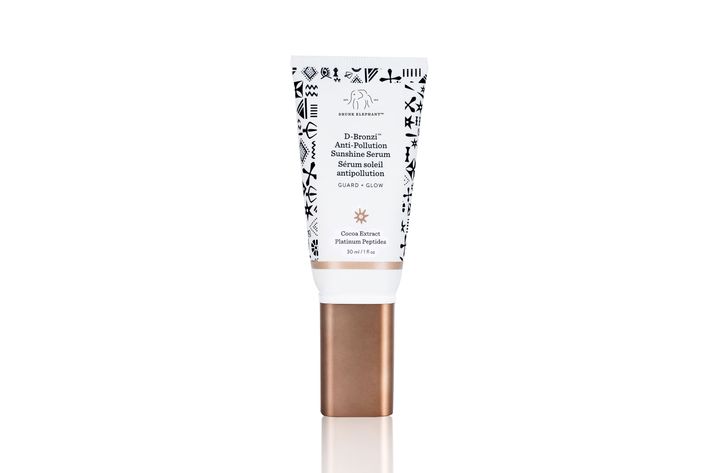 If you buy something through our links, New York may earn an affiliate commission.