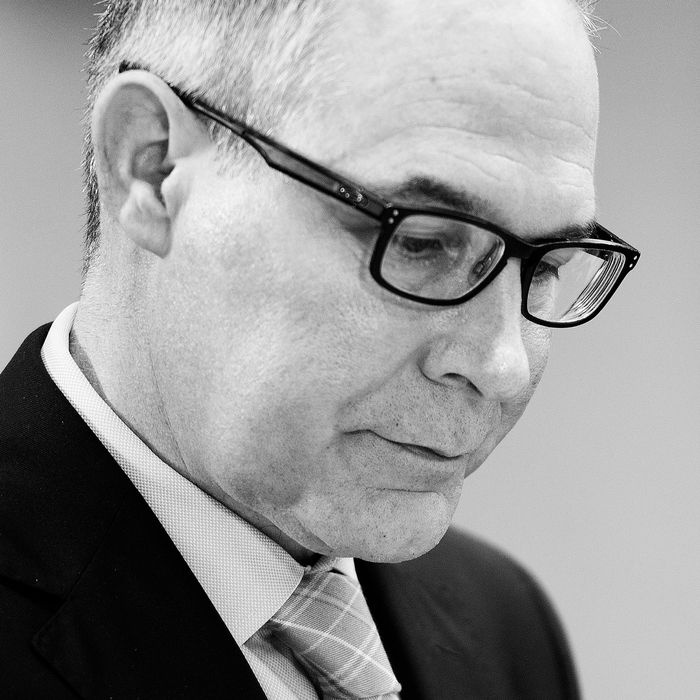 Scott Pruitt.
Photo: Jim Watson/AFP/Getty Images
Wednesday's been a tough day for embattled EPA administrator Scott Pruitt. First, it was announced that his top aide (you know, the one he had inquire about purchasing a used Trump Hotel mattress for him) and his senior counsel had both resigned. And now, it turns out the House Appropriations Committee is trying to limit the amount of taxpayer money he's allowed to spend on his precious fountain pens.
Given that Pruitt's been at the center of a congressional probe into his spending and management habits as of late, details about his inane purchases have been coming out at rapid speed over the past few weeks. There was the $43,000 phone booth he had made (using taxpayer dollars) in his EPA office and news about his pricey car.
We've also learned about his bizarre agreement to pay a D.C. lobbyist $50 a night to stay in a condo in Capitol Hill for six months but only on nights that he slept there, and then we found out that he had aides look into getting him a used Trump International Hotel mattress and set up a meeting so that his wife could open a Chic-Fil-A franchise.
But the most profound news about Pruitt, by far, has to be the revelation that he spent $1,560 of taxpayer money on 12 fancy fountain pens from a place called the Tiny Jewel Box. And so, Democratic representative Marcy Kaptur of Ohio decided to insert an amendment into the EPA interior bill limiting the amount of taxpayer funds Pruitt could use on individual pens to just $50 … and it passed!
We can only pray Pruitt one day realizes that the $5 pack of pens you can get at the drugstore works just as well as a fancy fountain pen.